What Was UB40 Member Brian Travers' Net Worth When He Died?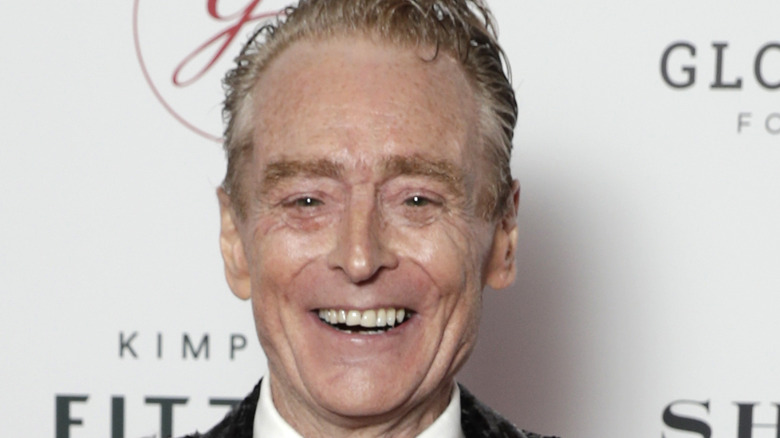 John Phillips/Getty Images
UB40 was the British band that brought us the classic reggae crossover song "Red Red Wine." Sadly, on August 23, the group announced on their Twitter account that founding member and saxophonist Brian David Travers has died. He was 62, says People Magazine. The saxophone player had cancer and underwent surgery earlier this year. He is survived by his wife and two children.
Founded in Birmingham, England in 1978, the UB40's members consisted of brothers Ali and Robin Campbell, for vocals and guitar, percussionist and trombonist Astro, Travers on the saxophone, drummer Jim Brown, keyboardist Michael Virtue, percussionist Norman Hassan, and bass guitarist Earl Falconer. The name of the band was inspired by an unemployment form in the U.K. called unemployment benefit form 40. They decided on the shortened version, UB40, as the name of their band (via Oldies).
Over the years, Ali Campbell, Astro, and Michael Virtue all left the band, and the group remained with just Hassan, Falconer, Robin Campbell, Travers, and Ali's replacement — his other brother Duncan Campbell (via IMDb).
Brian Travers' net worth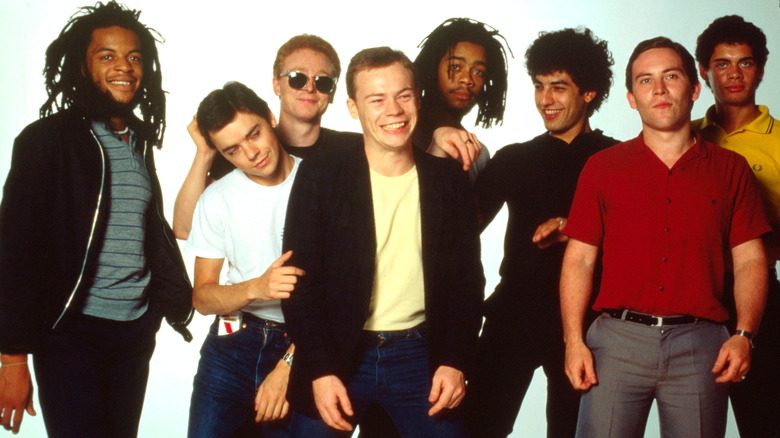 Michael Putland/Getty Images
UB40 (pictured above in the 1980s) rose to fame when their 1983 hit song "Red Red Wine" climbed to the top of charts in the U.K. and the U.S., per Song Facts. It was a smash hit for the band and their album "Labour of Love" shot up to the No. 1 spot in the U.K. (via Official Charts). It is their most successful album to date. They even formed their own label, DEP International, and released the majority of their projects through the company (via Discogs).
Unfortunately, finances played a major role in the longevity of the band. It's also why Ali and Virtue departed the group. In 2011, UB40 had to declare bankruptcy, reported Rolling Stone. 
Despite money troubles, most of the members at some point were wealthy, and continued making money from royalties and shows — their last concert was in 2019 (via Concert Archives). As of 2021, Brian Travers' net worth was estimated to be $1.6 million, according to Fame Ranker.