This Was Charlie Watts' Profession Prior To Joining The Rolling Stones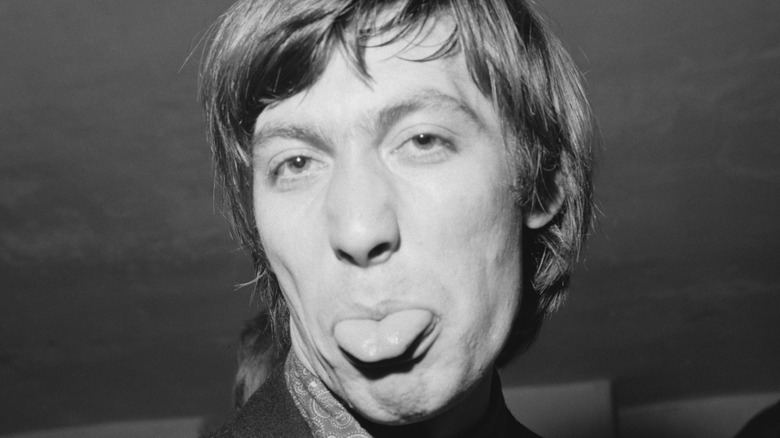 Stanley Bielecki/asp/Getty Images
While we're sure Rolling Stones' drummer Charlie Watts had plenty of good times alongside his fellow Stones in the swinging '60s and '70s (not to mention in the following decades), he never had quite as hard-partying a reputation as bandmates like Keith and Mick did. Perhaps that's why, even with his August 24 death at age of 80, many fans were shocked to hear of the loss.
But Charlie Watts was much more than simply a rock and roll drummer — and with good reason, he actually trained as a jazz drummer. Despite being an integral member of one of rock's most enduring and successful lineups, Watts had a fascinating life before he became forever enshrined as a Stone.
According to the BBC, Watts grew up in a working-class household and showed an early interest in music — particularly jazz. Despite that, Watts didn't immediately jump into a career behind the kit.
Charlie Watts was once an ad man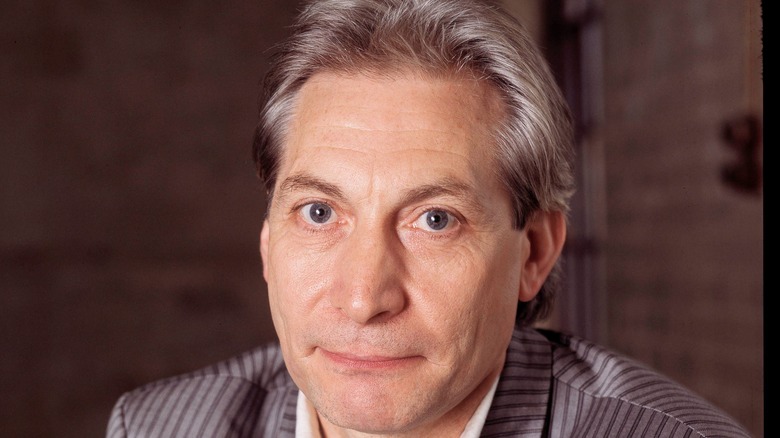 Michael Putland/Getty Images
Like so many British musicians of his era, Watts' road to an artistic career began with art school. The Guardian has a fascinating and impressive list of famous musicians who also opted for this route. Watts attended Harrow Art School from 1956 to 1960, where his love for visual arts enjoyed free rein. But, as it often does for those with artistic aspirations, reality soon set in and Watts took a job as a graphic designer for an ad agency.
He never stopped drumming though and it was through his gig playing with a band called Blues Incorporated that he met future-fellow-Stone, Brian Jones. Soon enough, both were full-fledged members of the band, setting Watts up for what he called "four decades of seeing Mick's bum running around in front of me."
Still, probably better than a 9-5 at an ad agency. Not to mention, Watts didn't squander his graphic arts education; according to Yahoo! News, Watts helped design stage sets for Rolling Stones tours over the decades and even handled the sleeve design on the band's 1967 release, "Behind the Buttons."