The Surprising Truth About Charlie Watts' Vintage Car Collection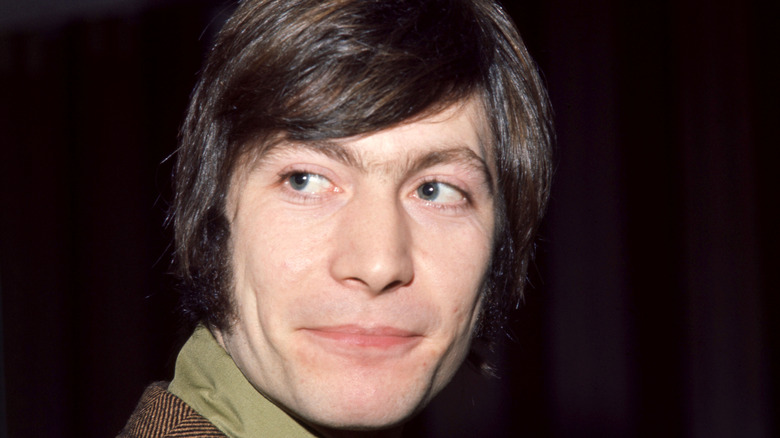 Icon And Image/Getty Images
Charlie Watts was known for his style and sophistication. These traits are typically what get mentioned in pieces about him immediately after his stellar skills as a drummer are covered. Look, saying Watts was the most fashionable member of the Rolling Stones is admittedly stepping over a pretty low bar — from what we remember, Mick Jagger spent most of the '80s in tight, white sweatpants — but Watts wasn't just stylish by comparison. The man always looked on-point. From his tailored suits to his impeccably groomed silver mane, Charlie Watts looked far more like the jazz drummer he was trained to be versus the rock star he was.
But there was one excess to which he willingly and extravagantly gave in — classic cars. Watts had, by far, the most impressive collection of cars in his garage (well, likely garages) of all the Stones. But, steady as he was behind a drum kit, Watts could be unpredictable in everyday life. His passion for collecting cars, for instance, was a bit unexpected for an unusual reason.
Charlie Watts didn't even have a license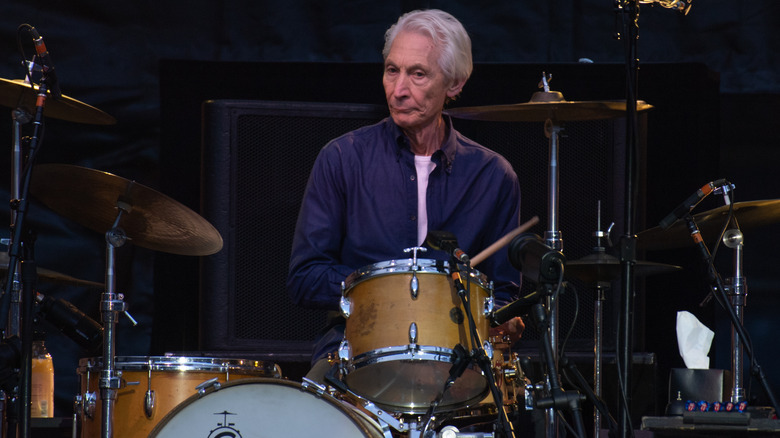 Roberto Ricciuti/Getty Images
Immense wealth? Check. Impressive collection of classic automobiles amassed over decades of collecting? Check. License to drive? Not so much. According to Ultimate Classic Rock, despite owning an extensive car collection, Watts enjoyed plenty of other hobbies — from sketching each hotel room he stayed in to breeding horses. He and his longtime wife even cared for rescue greyhounds. Maybe all this (plus decades of recording and touring) is why he never bothered to get his license. Maybe he just didn't have the time.
Classic Car News reports that Watts was content to sit in his garage and listen to those priceless engines purr. Among his prize collection? A 1937 Lagonda Rapide Cabriolet. If you've never heard of it, it's for good reason: the model Watts owned was one of only 25 ever made. With an estimated net worth of $250 million, he had plenty of money to throw at his hobby.
Another noteworthy car in Watts' collection might be familiar to James Bond fans. Reportedly, the Stones drummer held the keys to a vintage Citroen 2CV, according to Hot Cars. If the name doesn't ring a bell, try to remember the car James Bond drove in "For Your Eyes Only" (per Justin Harter). Knowing Watts often had suits specially tailored to match his cars, it's fun to imagine him all suited up in lemon-yellow just to go sit in his garage. Watts' musicianship and eccentricity will no doubt be missed in equal measure.