The Tragic Death Of Poltergeist Actress Dominique Dunne
Actress Dominique Dunne was a rising star in Hollywood, enjoying the success of her first feature film, the supernatural thriller "Poltergeist" (1982). Prior to her film debut, the promising 22-year-old performer appeared on such TV shows as "Fame" and "Lou Grant" (via IMDb). And it's no surprise, as Dunne came from a creative family — her father Dominick was a writer and a producer and her brother Griffin was an actor.
While her career was taking off, Dunne was going through a difficult time in her personal life. Specifically, she had broken up with her boyfriend, John Thomas Sweeney — who worked as a chef in Los Angeles — after a string of disturbing incidents. According to People magazine, Sweeney was extremely possessive of Dunne and kept close tabs on her. Her father later recounted that she explained that Sweeney was "not in love with me, Dad. He's obsessed with me," per Vanity Fair. 
The couple's frequent arguments eventually escalated into physical abuse, and at one point, Sweeney allegedly grabbed Dunne by the hair so forcefully that he pulled some of it out. Dunne hit her breaking point in September 1982 after Sweeney tried to strangle her. A friend staying at Dunne's home interrupted the assault, and Dunne said, "He tried to kill me!" Dunne left the house and stayed elsewhere for days. Eventually, she was able to get Sweeney to move out of her Los Angeles home.
If you or someone you know is dealing with domestic abuse, you can call the National Domestic Violence Hotline at 1−800−799−7233. You can also find more information, resources, and support at their website.
Dominique Dunne dies after a terrible assault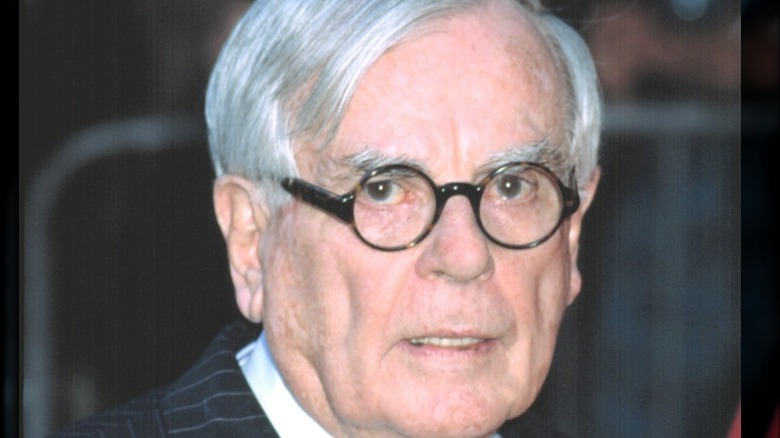 Everett Collection/Shutterstock
Sadly for Dominique Dunne, John Thomas Sweeney remained fixated on her. He returned to Dunne's house the night of October 30, 1982, hoping for a reconciliation, while she was rehearsing with actor David Packer. The pair were co-stars in the science fiction miniseries "V," and she had already filmed two of the three episodes (via Turner Classic Movies). Dunne stepped out onto her porch to speak to Sweeney. When she refused to get back together with him, Sweeney grabbed her and pulled her to the yard next door. There he strangled her until she was unconscious. A later report indicated that he had choked her for about five minutes (via People magazine). Packer left the house and ran into Sweeney. He told Packer that "I killed my girlfriend."
Dunne was taken to Cedars-Sinai Medical Center in Los Angeles. She remained in a coma for several days, but she showed no signs of brain activity. Dunne died on November 4, 1982, after being taken off life support. Shortly after her death, her appearance on the police drama "Hill Street Blues" aired. As her father Dominick wrote in Vanity Fair, "She played a battered child. What we would not know until the trial was that the marks on her neck were real, from John Sweeney's assault on her."
Dominique Dunne's family sought justice for her murder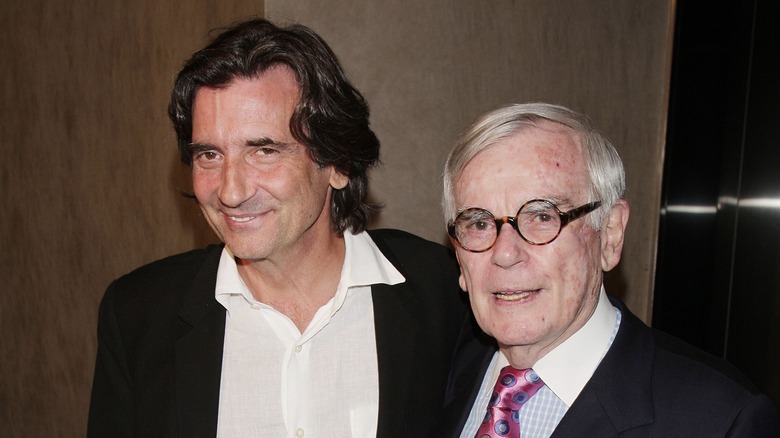 Kevin Winter/Getty Images
John Thomas Sweeney was charged with Dominique Dunne's murder, and the case went to trial in August 1983. Sweeney's defense attorney positioned the murder as a crime of passion and successfully prevented a former girlfriend of the defendant from being allowed to testify in front of the jury, People reports. The jurors never got to hear Sweeney's ex-girlfriend explain that she had been assaulted by Sweeney 10 different times, leaving her with injuries such as a broken nose and a collapsed lung. To make matters worse, Dunne's mother wasn't allowed to tell the jury about the time that her daughter came to her after the first time she was assaulted by Sweeney (via Vanity Fair).
The defense also attacked Dunne's character. Her brother, Griffin, later told National Public Radio, "Particularly in that time, you portray the victim, that being the person that was killed, as being the perpetrator of their own crime. And so you'd basically trash the victim. You'd kill them twice." After witnessing this assault on Dunne's character and without knowing of Sweeney's past violent behavior, the jury found Sweeney guilty of voluntary manslaughter. At the time, this crime had a maximum sentence of six years. Sweeney only served two and a half years in prison. In memory of Dunne and to support others facing similar circumstances, Dunne's mother, Ellen Griffin, established a victims' rights group called Justice for Homicide Victims (via The New York Times).