The Truth About Keanu Reeves' Relationship With Ghosts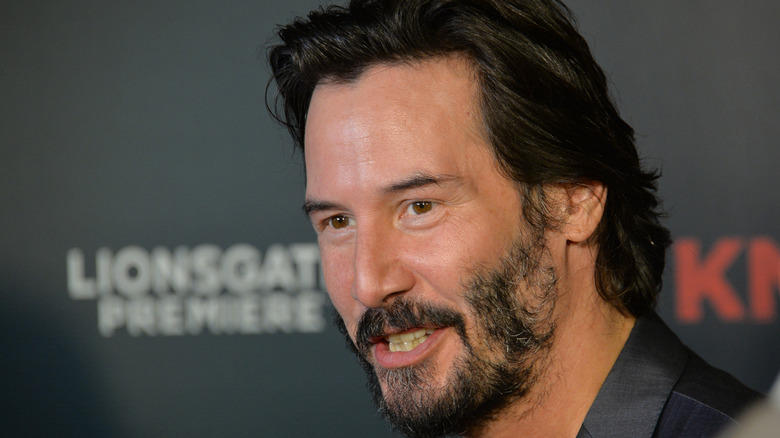 Featureflash Photo Agency/Shutterstock
Before hitting the big time as Ted Logan in 1989's wonderfully goofy time-travel buddy movie, "Bill & Ted's Excellent Adventure," Keanu Reeves appeared in a slew of offbeat indie films, including "River's Edge" and "Permanent Record." Reeves' career continued to party on in two more Bill & Ted's movies (including one of 2020's only bright spots, "Bill & Ted Face the Music"), "The Matrix" movies, and the John Wick franchise, among many, many others.
He's not a social media over-sharer, doesn't seem to want to capital-I Influence people, and generally keeps his private life private — no small feat these days. He's famous and successful and awesome, is what we're saying. By all, or at least most, accounts, he's a pleasant and grounded person, as elaborated on in The New Yorker's piece, "Keanu Reeves Is Too Good For This World." Even with all that stuff going for him, he still, somehow, seems pretty normal; perhaps even like one of us.
According to a 2019 poll done by YouGov, 45% of Americans believe in ghosts (hang on, this fact will be relevant really soon); that averages out to be about four in 10 people. For the Average Joes and Jospehines who believe in ghosts, you'll be thrilled to know that Reeves is among your ranks!
The Floating Jacket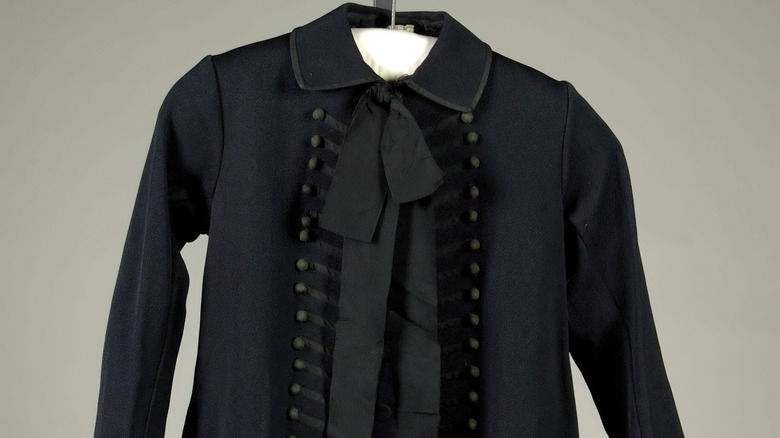 Heritage Images/Getty Images
In a 2014 interview with Jimmy Kimmel that was posted on YouTube, Reeves gave an unhesitating and enthusiastic "Yes!" when asked if he has ever seen a ghost. He told Kimmel that when he was 6 or 7, his family had recently moved to New York from Australia. While his sister slept, he and his nanny were awake in the same room, and something caught his eye over by the door.
"There's a doorway and all of a sudden we're looking over there and this jacket comes waving through the doorway, just an empty jacket," he said. "There's no head, there's no body, there's no legs, it's just there. And then it disappears."
Apparently, the child Reeves wasn't sure exactly what to make of what he'd just seen. But, he wasn't scared. "I was a little kid and I thought, 'OK, that's interesting,' and then I looked over at the nanny and she's like this [big eyes, slack jawed]. And I'm like 'Oh wow, so that was real.'"
And just in case there was any doubt about how he felt about seeing this spectral accessory in his own home, he added, "Cool!" As of this posting, Grunge couldn't find any further ghostly encounters via Reeves, but we can only assume that even many of the departed would love the chance to talk about their favorite movie of his — and he's such a good dude that he'd probably be open to it.