The Unexpected Post-War Death Of Civil War General Braxton Bragg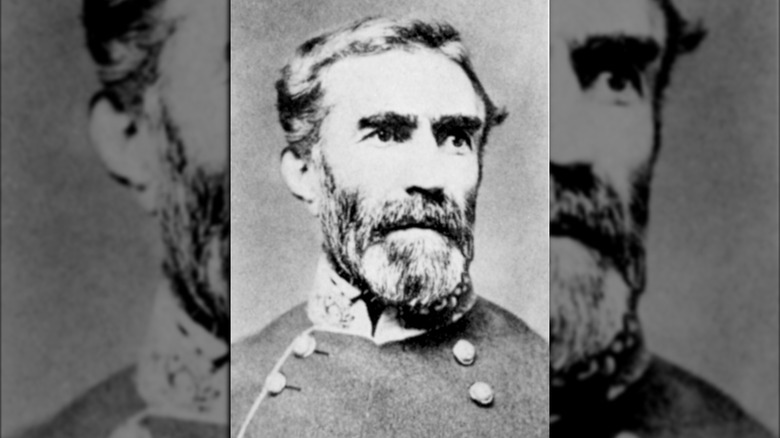 Print Collector/Getty Images
Braxton Bragg was one of the most controversial generals of the Civil War, a former war hero and West Point graduate who gave the Confederacy a significant victory but routinely failed to follow up on potential success and secure a win for his side. Coupled with a combative, unpleasant personality, Bragg developed a foul reputation both in and out of the army as one of the worst generals of the Civil War (via Battlefields).
Bragg's reputation coming into the war was high. He graduated fifth in his class at West Point and had distinguished himself during the Seminole and Mexican-American wars. The generals role in the latter was particularly impressive, his artillery arriving just in time to help his outnumbered colleagues repel a Mexican attack, earning him some powerful friends and a reputation as a war hero. Nevertheless, his Civil War failures would see the general fall into obscurity after the conflict, with a handful of odd jobs before his death at the relatively early age of 59.
Braxton Bragg collapsed on the street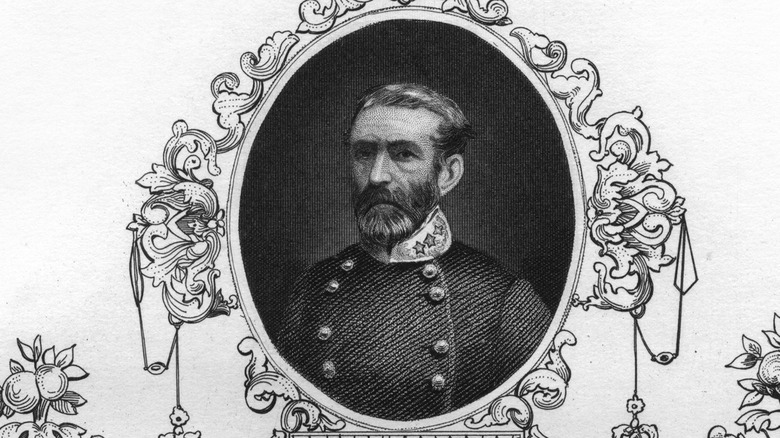 Print Collector/Getty Images
Despite his initial success in the Battle of Chickamauga, Braxton Bragg failed to launch an attack on the weakened enemy and turned a certain victory into an embarrassing defeat. This was a common theme throughout his tenure as general, and he was soon hated by both his subordinates and superiors. Powerful connections kept him in the role for a short while, but eventually, his resignation was accepted.
After the war, Bragg's family plantation was confiscated. He took on a variety of odd jobs, working for his brother's plantation, the New Orleans waterworks, and a life insurance company (via Legends of America). He eventually settled in Texas, where he worked as a railroad inspector. On September 27, 1876, Bragg collapsed on the streets of Galveston and was declared dead minutes later. The cause of death was ruled to be a fatal syncope — or arrhythmic heart— possibly caused by underlying heart disease. Bragg was 59, leaving behind one of the more controversial and undesirable legacies of Civil War generals.