What Herbert Mullin's Childhood Was Really Like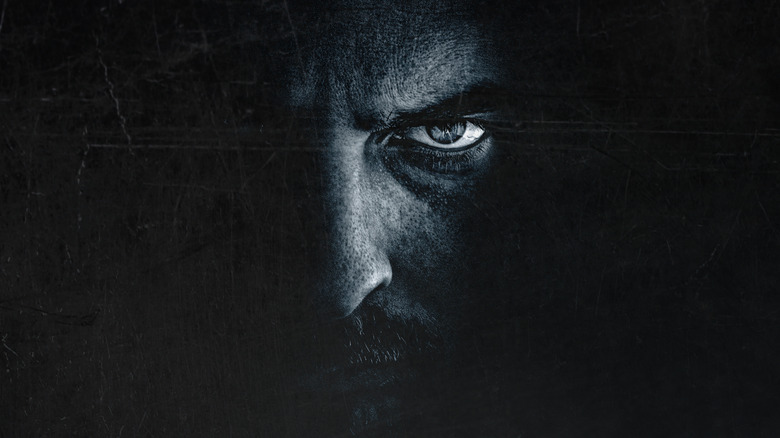 Dundanim/Shutterstock
Between late 1972 and early 1973, Herbert William Mullin killed 13 people in and around Felton, California. In addition to being a notorious serial killer, Mullin is specifically known for the reason he killed his victims. As reported by All That's Interesting, Mullin thought the "human sacrifices" would prevent a catastrophic earthquake — which he predicted would destroy northern California, and specifically the city of Felton.
Following his arrest, Mullin explained, "We human beings, through the history of the world, have protected our continents from cataclysmic earthquakes by murder. In other words, a minor natural disaster avoids a major natural disaster."
Herbert Mullin said he was alerted to the pending disaster, and the requirement for human sacrifice, by voices in his head.
All That's Interesting reports Mullin was diagnosed with schizophrenia by the age of 23, and the diagnosis was confirmed by three doctors. Although it is unclear what causes schizophrenia, it has been suggested that Mullin's mental illness was exacerbated by devastating loss.
A native of Salinas, California, Herbert Mullin was born on the anniversary of the 1906 San Francisco earthquake. Later in life, Mullin would refer to this coincidence as proof that he had a connection to earthquakes and the power to influence whether they occur.
As reported by the Radford University Department of Psychology, Herbert Mullin attended San Lorenzo Valley High School, where he was popular among his peers. In addition to playing football, his classmates voted him "most likely to succeed."
Herbert Mullin's descent into mental illness
During the summer after his high school graduation, Herbert Mullin's best friend, Dean Richardson, was killed in a car accident. As reported by the Radford University Department of Psychology, Mullin was devastated by the loss.
Herbert Mullin reacted to Dean's death by building several shrines to his late friend in his bedroom. He also reportedly "became obsessed with reincarnation." Doctors believe the immense loss contributed to Mullin's mental health decline and may have ultimately triggered his schizophrenia.
In the years following his high school graduation, Herbert Mullin attended Cabrillo College, where he graduated with an associate's degree in engineering. Although he enrolled at San Jose State College, he withdrew after two months.
According to the Radford University Department of Psychology, Herbert Mullin began displaying marked signs of schizophrenia at the age of 21. His family became particularly concerned when during a family dinner, Herbert began imitating his brother-in-law in a very peculiar way. It was later determined that his behavior, which is called echopraxia, is a sign of schizophrenia.
Following the incident, Herbert Mullin voluntarily checked into the Mendocino State Hospital, where he was formally diagnosed with schizophrenia. Over the next four years, Mullin spent time in and out of several mental health institutions. As he often failed to follow through with his treatment plans, including medication, he was plagued with auditory hallucinations — which encouraged him to commit violent crime. However, he did not commit murder until October 1972, when he was 25 years old.
Mullin was convicted of 10 counts of murder in 1973 and received a life sentence for his crimes. Though now eligible for parole, his release has consistently been denied.