The Truth About Jimmy Hoffa And Robert Kennedy's Feud
Keystone/Getty Images
The rivalry between President of the International Brotherhood of Teamsters Jimmy Hoffa and Chief Counsel for the Select Committee on Improper Activities in the Labor or Management Field Robert Kennedy is still legendary. Referred to as a "blood feud," Hoffa was the primary subject of the Select Committee's investigation into the infiltration of crime into the trade union system and Robert Kennedy — brother of then-senator and future president of the United States John F. Kennedy — spearheaded the probe. Per The Washington Post, both men had win-at-all-costs attitudes and brash, proud demeanors. And when they faced off in court, their exchanges were often so dramatic that they appeared cinematic in nature. 
The hearings began in 1957. Speaking to NPR, writer James Heff — author of "Vendetta: Bobby Kennedy versus Jimmy Hoffa" — described Hoffa as a tough and charismatic union leader whose fellow Teamsters were incredibly loyal to him. Hoffa remained calm in response to Robert Kennedy's pointed, relentless questioning, and the hearings remained inconclusive. Ultimately, Hoffa was reelected Teamsters president later that year, and Heff opined that the union members might have been "unimpressed by the ... charges or enraged by the Senate committee's meddling." A second hearing a year later also didn't really go anywhere, but Robert Kennedy was just getting started. When John F. Kennedy was elected president in 1960, he appointed his brother as attorney general. When Hoffa got the news, he reportedly joked that he would "have to hire two hundred more lawyers to keep out of jail." 
Robert Kennedy made organized crime a priority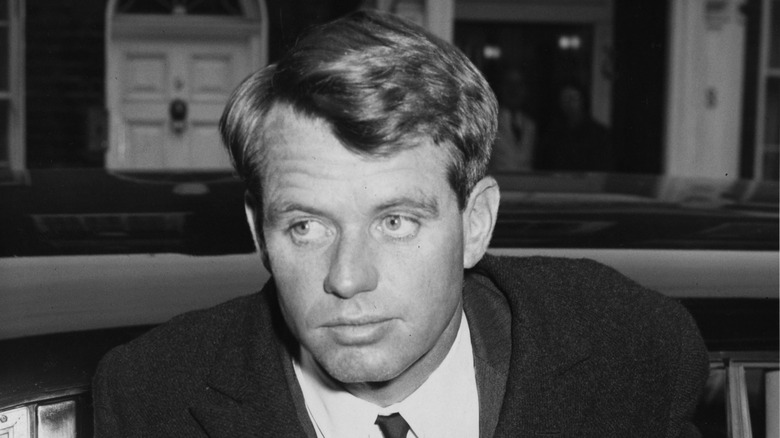 Peter King/Getty Images
Speaking with NPR, author James Heff said that the general consensus that Kennedy's cross-examinations of Jimmy Hoffa had been "inept" was correct; Robert Kennedy was not a litigator, and Hoffa went out of his way to trip up the politician and embarrass him. But when Robert Kennedy became Attorney General of the United States, he made it one of his priorities to fight organized crime. Per Heff, the politician had a particular desire "to take on organized crime that had infiltrated honest labor unions and were a corrupting influence." The longtime head of the Federal Bureau of Investigation J. Edgar Hoover had no files on organized crime at the time of Robert Kennedy's appointment as attorney general and hadn't shown much interest in prosecuting those overseeing and benefiting from it. But because his brother was president, Robert Kennedy had enough influence to convince Hoover and the FBI to start paying attention. 
The Jimmy Hoffa and Robert Kennedy feud was 'ruthless' and 'unprecedented'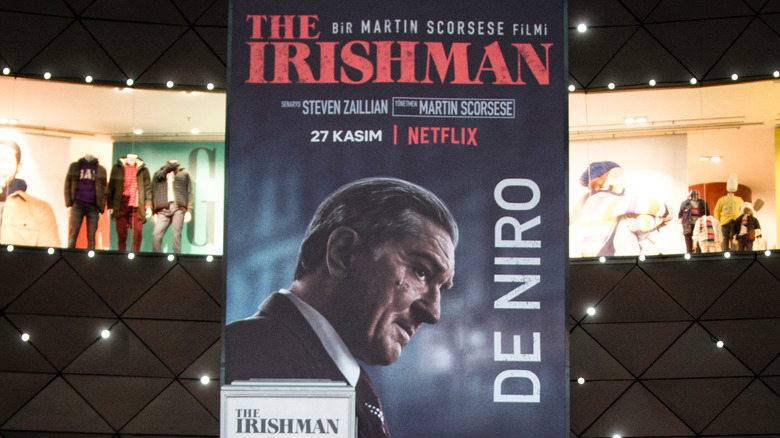 kcube - Baytur/Shutterstock
As reported by NPR, Robert Kennedy publically called Jimmy Hoffa "the most dangerous man in America." He even set up an unofficial "Get Hoffa" squad at the Justice Department that at its height had 20 prosecutors assigned to run grand juries across the United States against Hoffa and the Teamsters. Elsewhere, Hoffa said of Kennedy: "He wasn't a good attorney general — in all probability, a worse senator. I would hate to think what would happen if he became president of the United States. He'd probably have a fascist government." James Heff said of the rivalry: "The clash was ruthless, and it is unprecedented as far as I can determine."
As reported by The Washington Post, Hoffa was eventually convicted of a federal perjury charge and was expelled from the American Federation of Labor and Congress of Industrial Organization along with the Teamsters. He famously and mysteriously disappeared from a restaurant parking lot in 1975 and was declared legally dead in 1982. His body has never been found, but many theories exist regarding his disappearance and probable murder, including the involvement of union official and mob associate Frank Sheehan. Notably, Sheehan's 2004 biography "I Hear You Paint Houses," written by Charles Brandt, was made into the 2019 Martin Scorsese film "The Irishman," per Smithsonian Magazine.  As for Kennedy, he was a New York senator from 1965 until he was assassinated in 1968 during his campaign for the Democratic nomination for President of the United States.