The Eerie Coincidence Between Hurricane Ida And Hurricane Katrina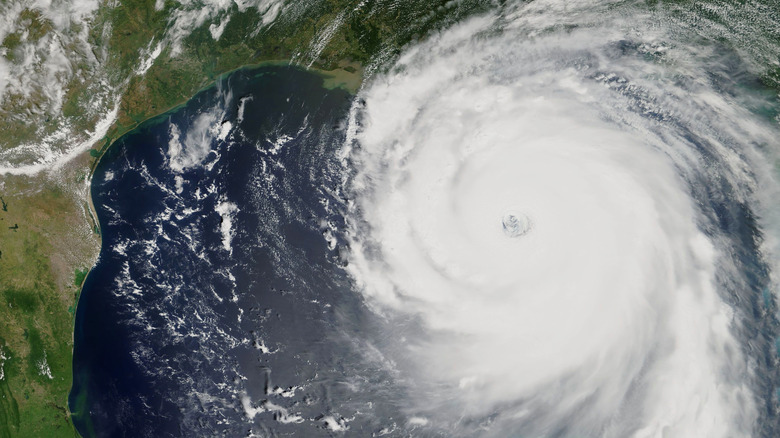 lavizzara/Shutterstock
In August 2005, Hurricane Katrina devastated the southeastern part of the United States and resulted in a death toll of more than 1,800 people. Katrina made landfall on August 29 as a category 3 hurricane — with at least 170 mph winds — that affected Louisiana and Mississippi the most. To date, per News 4 Jax, Hurricane Katrina is the most costly storm in American history and left damages that amounted to $176 billion in today's dollars.
According to National Geographic, one-third of the deaths from Hurricane Katrina were due to drowning, while many others perished because of chronic illnesses that worsened due to the storm. In the aftermath of Katrina, some residents chose to permanently leave the area and move to locations that don't flood. In hopes of preventing the same thing from happening in the future, New Orleans constructed more levees, flood gates, and floodwalls.
Now, 16 years after Hurricane Katrina, Louisiana faces yet another storm that is expected to bring devastation to the region.
Hurricane Ida hits on Hurricane Katrina's 16th anniversary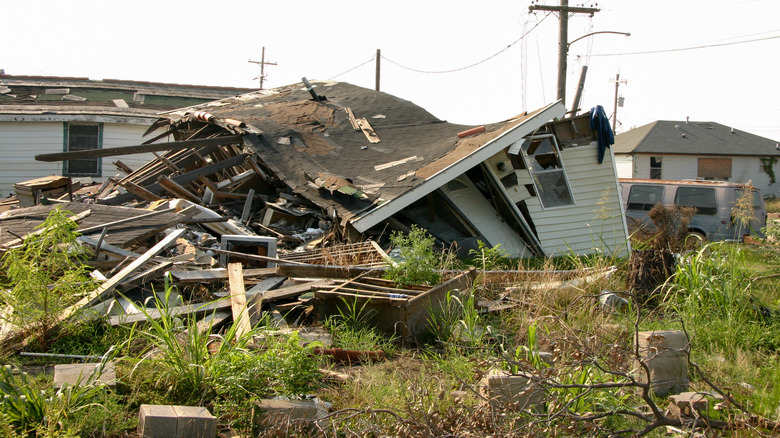 Marcos Casiano/Shutterstock
Hurricane Ida made landfall in Louisiana on August 29 at speeds of 150 mph. Coincidentally, August 29 is the exact same date when Hurricane Katrina made landfall 16 years ago. Forecasters predict that Ida will bring devastation to the region, and coastal communities are the most at risk from the storm. Jean Lafitte Mayor Tim Kerner Jr. talked about the possible outcome in an interview with Nola. "It'd be a historic storm in the worst possible way for the Town of Jean Lafitte, Crown Point, Lower Lafitte, and Barataria, all of south Jefferson outside the levee protection," he said.
Mandatory evacuation orders have been issued in some locations, mostly the communities near the levees. According to experts, if Hurricane Ida surges in time with the high tides, seawater may flood the levee system in New Orleans, per BBC. Before Hurricane Ida hit land, President Joe Biden said in a statement that Ida was turning into a catastrophic storm and the federal government will be ready to give assistance to those who will be affected.