Here's What An Immaculate Inning Really Means In Baseball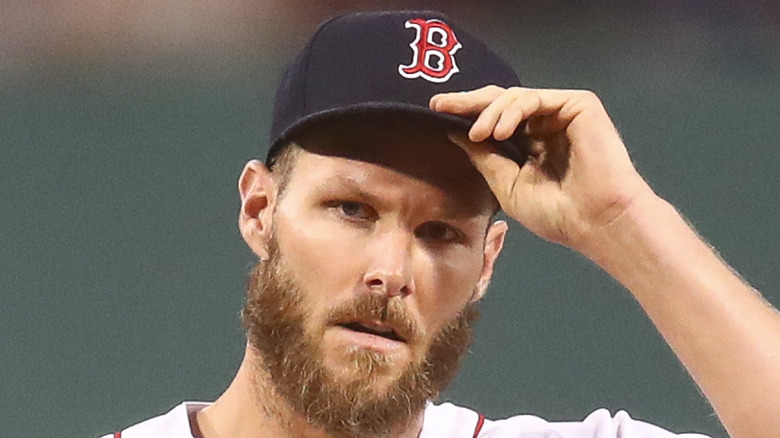 Adam Glanzman/Getty Images
Boston Red Sox pitcher Chris Sale is having quite a month. Per Fox Sports, he just returned to the mound on August 14 after being sidelined for the entire 2020 season due to elbow inflammation and Tommy John surgery, which involved replacing one's elbow tendon with one from another part of the body. Sale was forced to take a break from baseball for a total of 732 long days, but since his return, he's been making up for lost time. On August 26, 2021, as reported by ESPN, on just his third start since his return, Sale joined baseball Hall of Famer and all-around legend Sandy Koufax as the only two pitchers on record with three immaculate innings. 
An immaculate inning consists of a pitcher striking out three batters on three pitches each, or throwing nine strikes in a row. As reported by MLB News, Sale's immaculate inning was the game's third inning against the Minnesota Twins; he struck out Nick Gordon, Andrelton Simmons, and Rob Refsnyder in a row. Sale's first two immaculate innings took place less than a month apart in 2019; the first was May 8 against the Baltimore Orioles, the second on June 5 against the Kansas City Royals. Sale said to ESPN of his record-tying day, "Today was probably the best my mechanics have been start-to-finish. I really felt like I was staying on top of the baseball. I really kind of found it out in the bullpen before the game."
How rare are immaculate innings?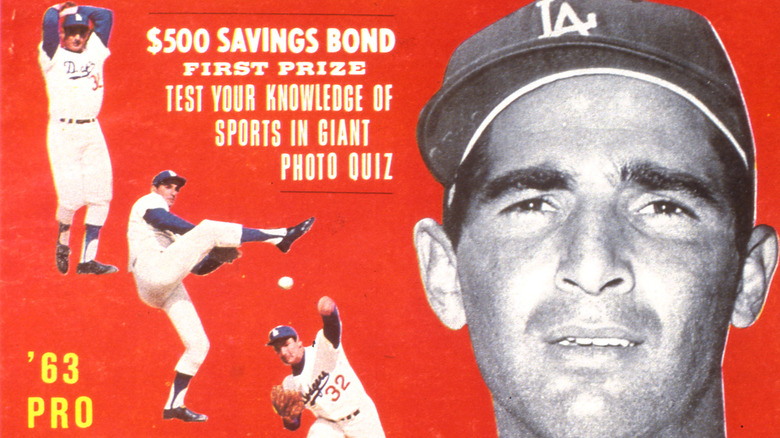 Transcendental Graphics/Getty Images
Just how rare is an immaculate inning? When Sandy Koufax (shown above on the cover of Sport World in 1963) pitched his first one in 1962, it was only the 12th on record in Major League Baseball. Per MLB News, the first such inning recorded was thrown in 1889 by John Clarkson of the Boston Beaneaters when he struck out Jim Fogarty, Sam Thompson, and Sid Farrar of the Philadelphia Quakers. The first pitcher to throw two immaculate innings was Lefty Grove of the Athletics, then based in Philadelphia, who did so in August and September of 1928. There were then no immaculate innings recorded in Major League Baseball between 1929 and 1953. Today, while still rare, they are much more common; Chris Sale's immaculate inning was the fourth one thrown during the 2021 season. 
Since 2000, as reported by ESPN, Kevin Gausman of the San Francisco Giants and Max Scherzer of the Los Angeles Dodgers are tied for second place when it comes to immaculate innings, having thrown two each. The feat, while incredibly impressive, isn't the most well-known achievement within baseball. According to MLB News, when Los Angeles Dodgers pitcher Kenley Jansen threw one in 2017, he was quoted as saying "I've been pitching seven or eight years, and I just [didn't] know what [an immaculate inning] is. But now I know and it's awesome."