This Weird Law About Bingo Sounds Fake But Is Actually Real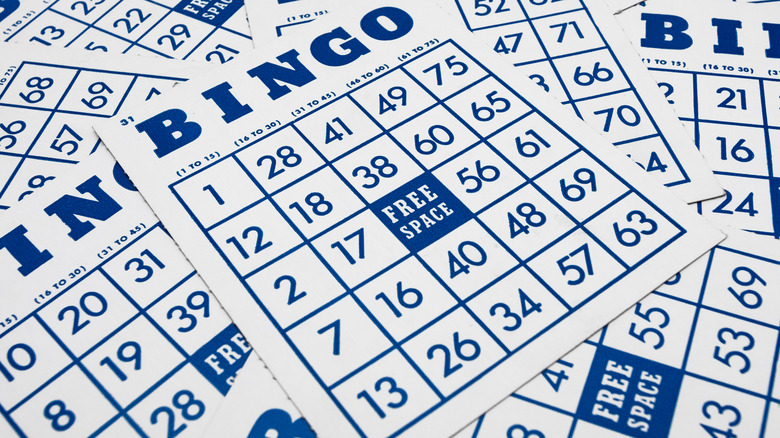 The Toidi/Shutterstock
Odd, seemingly unnecessary state laws abound in the United States. As reported by Business Insider, it's illegal to pick up seaweed on New Hampshire beaches, the Kansas authorities don't take kindly to people screeching their tires, and until September of 2019, if you enjoyed both playing bingo and drinking a nice frosty cold one in North Carolina, you better had been ready to pick one or the other, because doing both at the same time was illegal. 
In 2017, as reported by Raleigh Magazine, bar bingo became a popular pastime in Raleigh, North Carolina, not just among the typical older crowd associated with bingo but among people in their 20s looking for an alternative to ubiquitous bar trivia nights. Venues were under the impression that if they didn't charge patrons to play bingo, it wouldn't be considered gambling, but per the state's department of Alcohol Law Enforcement, awarding prizes made it a game of bingo. At the time, North Carolina law 18B-308, per Justia, read: "It shall be unlawful to sell or consume, or for the owner or other person in charge of the premises to allow the sale or consumption of, any alcoholic beverage in any room while a raffle or bingo game is being conducted in that room."
The statute hadn't been updated in over 30 years, and while authorities weren't traveling around looking for people drinking beer and playing bingo, per Cathleen Poole, the bingo administrator at Alcohol Law Enforcement, "Ninety-nine percent of citations come from complaints, and we have to follow up."
Have a beer, play some bingo - it's legal!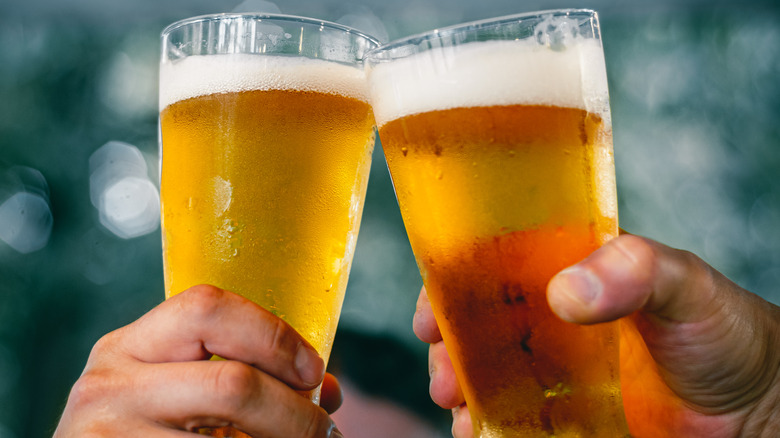 siamionau pavel/Shutterstock
The North Carolina Alcoholic Beverage Control Commission enforces several other laws pertaining to the sale and consumption of alcohol, including the banning of happy hours and prohibiting bartenders from selling more than one drink to a single person at one time. So how did the legalization of drinking alcohol and playing bingo at the same time come to be in North Carolina?
As reported by WRAL, in July of 2019, state representatives met at the North Carolina House and approved the creation of a state Gaming Commission to oversee the lottery and other gambling activities, as well as changes to several state liquor laws, including legalizing the sale of alcohol at bingo parlors. Representative Pat Hurley attempted to strip the provision for bingo parlors out of the bill, stating, "There are many children in these bingo parlors, and I really feel that alcohol should not be present." Hurley's effort failed in a close 54-58 vote. The overall bill passed 86-28 and went on to be approved by the Senate and Governor Roy Cooper.
The bill also legalized home delivery of alcohol, tastings at liquor stores and farmers markets, fortified wine sales at sports and entertainment venues, and the creation of a permit that allowed alcohol sales and consumption in certain areas of shopping malls. Today, if you look up 18B-308 on the North Carolina General Assembly website, it reads, "Repealed by Session Laws 2019-182, s. 14(a), effective September 1, 2019, and applicable to offenses committed on or after that date."