The Reason Some Are Convinced Kurt Cobain Is Still Alive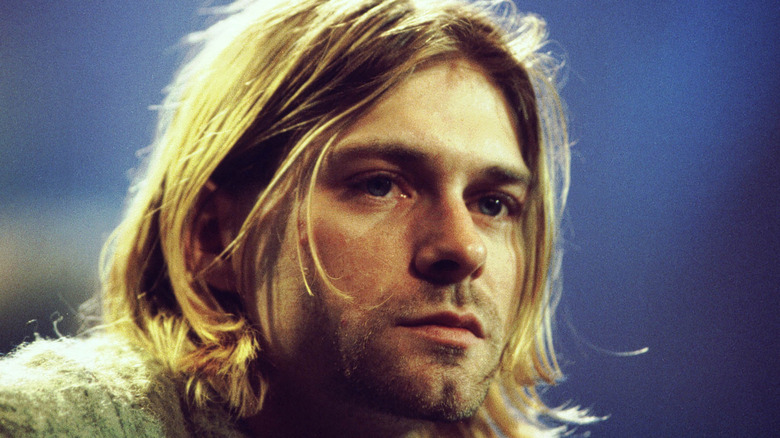 Frank Micelotta Archive/Getty Images
In April 1994, the music world was shocked by the announcement of Kurt Cobain's death. The Nirvana frontman died by suicide on April 5 and his body was found in his Seattle, Washington home three days after the incident. Cobain was on the floor of his greenhouse with an apparent gunshot wound on his head. On his chest was a shotgun, and a cigar box filled with drugs was beside him. Before the incident, Cobain left his Seattle home and jetted to California to check into rehab. Per the Rolling Stone, he only stayed there a couple of days before leaving without checking out, and he flew back to Seattle. Family and friends desperately tried to find him to no avail until his body was discovered.
Based on the autopsy report, Kurt Cobain had a high dose of heroin in his system when he died. He also left a suicide note but did not disclose reasons for taking his life, according to ATI. Since the rock icon's death, plenty of conspiracy theories have sprouted — mostly about the circumstances surrounding his early demise at 27 years old — with some speculating that he was murdered. Another conspiracy theory is that Kurt Cobain is still very much alive and has been living his life out of the spotlight.
Kurt Cobain lookalikes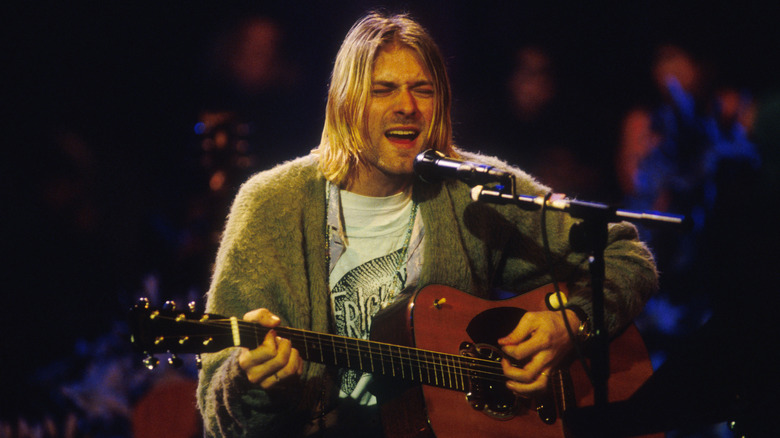 Frank Micelotta Archive/Getty Images
Conspiracy theories surrounding musicians' deaths are not new. There have been many stories about Tupac Shakur and Elvis living their best lives years after they have passed. Some Kurt Cobain fans feel the same about their idol, with some even providing photos as "proof" he is alive, as reported by the Daily Star. The article came with photos that seemingly look like Kurt Cobain, complete with the long hair and signature clothes. For some, these photos are enough to believe that Kurt is still alive, but in reality, they are just merely lookalikes. Cobain would be in his 50s if he were still alive and he, for sure, wouldn't look exactly like he did almost 30 years ago.
Although it has been years since Kurt Cobain's death, his music remains very much alive to this day. Nirvana sold millions of albums during their time and was one of the leading bands that popularized grunge music, earning them a spot at the Rock and Roll Hall of Fame in 2014.
If you or anyone you know is having suicidal thoughts, please call the National Suicide Prevention Lifeline​ at​ 1-800-273-TALK (8255)​.