The Stunning Number Of Hits Muhammad Ali Took During His Boxing Career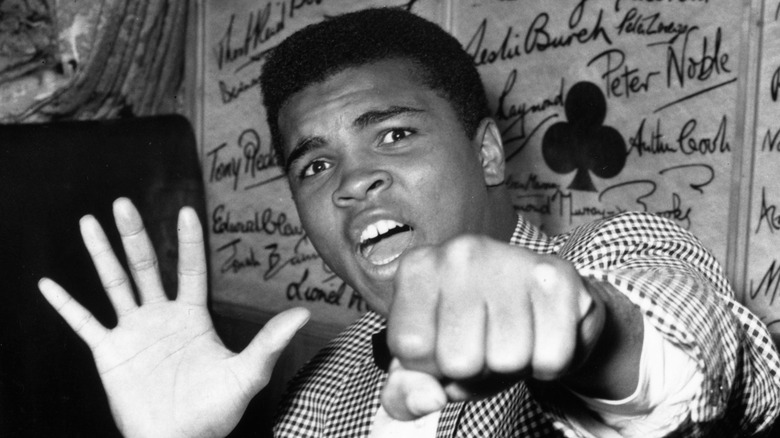 Kent Gavin/Getty Images
Muhammad Ali is considered by many to be the greatest athlete of the 20th century, and it is easy to understand why by looking at his career. The legendary athlete started boxing when he was 12 years old, and by the age of 18, he had 100 victories, multiple titles and an Olympic gold medal under his belt (via Yahoo! News).
Ali was unmatchable when he was at the ring. In 1966, during his fight against Brian London, he delivered 12 punches in 2.8 seconds. London was defeated in the third round, Give Me Sports reports. Ali was one of the most influential figures in the last century, and he used his visibility to talk about racism and share his anti-war views, but it came with a price. In 1967, he was accused of draft evasion and banned from boxing for three years (via History).
When he returned in 1971, he fought against Joe Frazier in what became known as "The Fight of the Century." It was the third time in his professional career he lost a fight.
Muhammad Ali is the greatest boxer of the last century, and numbers can prove it. He stepped in a ring 61 times as a professional, winning 56 bouts, until his retirement in 1981, Britannica reports.
Muhammad Ali took more headshots than anyone can handle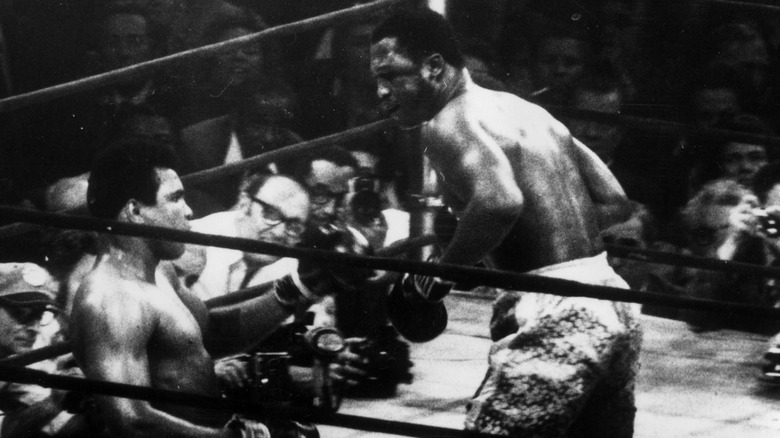 Keystone/Getty Images
However, some numbers are overlooked, and people wonder how much Ali had to handle. Although he was impressively fast, delivering blows with lightning speed, he also received an enormous number of punches from other fighters. It was impossible to avoid all the hits, and there were thousands upon thousands of them. According to Sportscasting, Ali took an estimated 200,000 punches to his head during his career. More than anyone can handle.
The cumulative effect probably contributed to his health decline in his later years. In 1984, Ali was diagnosed with Parkinson's Disease, but the signs started many years before (via CBS Sports). "It's very hard to point in almost any individual case to what's causing the Parkinson's," said Dr. Todd Sherer, a neuroscientist who serves as chief executive of the Michael J. Fox Foundation for Parkinson's Research. "But there's pretty convincing data that head injury can increase your risk for developing the disease" (per Stat News).
The boxer spent his last three decades using his public profile to bring awareness about the disease, and he founded the Muhammad Ali Parkinson Center. Ali also helped to raise millions for charity until his death in 2016 at age 74.
The documentary "Blood Brothers: Malcolm X & Muhammad Ali" streams on Netflix beginning September 9. The trailer is posted on YouTube.