The Truth About The Disappearance Of Susan Powell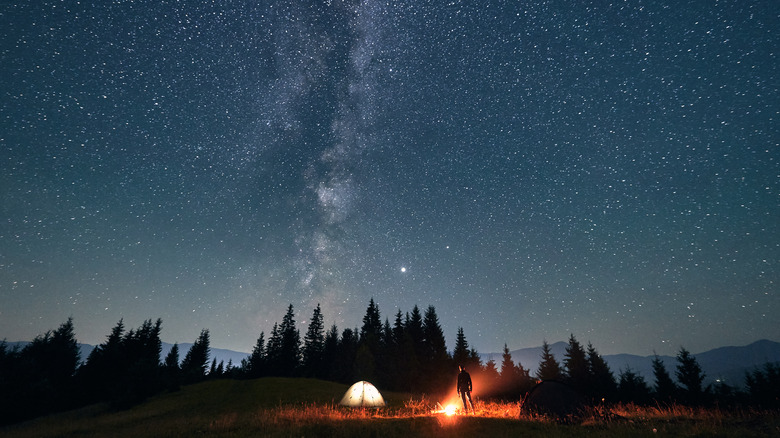 anatoliy_gleb/Shutterstock
In December 2009, Susan Powell, a mother of two, was reported missing in West Valley City, Utah (via KUTV). To this day, her body has never been found. When questioned, her husband, Josh Powell, claimed to have taken their children camping (despite freezing temperatures), while Susan stayed home (via ABC News).
Investigators soon found a safety deposit box that only Susan had access to. In it was a handwritten will and testament in which she wrote about her turbulent marriage and said if she died, it was not an accident. In addition, it also mentioned a life insurance policy Josh had taken out on her. According to friends and family, they all knew about the Powell's failing marriage (via Oxygen).
Although Josh was declared a person of interest, he was never arrested for Susan's disappearance. However, soon after, Josh began to act strangely. He was seen cleaning his minivan and garage, did not participate in any search efforts, and didn't seem distressed by her disappearance. When questioned, both children said that their mom had gone camping with them but never returned.
Despite all of the circumstantial evidence (including blood found in the Powell's home), the Salt Lake City district attorney refused to file charges without a body until a year passed. Weeks after her disappearance, Josh and the children moved to Washington State to live with his father, Steven.
Susan Powell's father in law made inappropriate advances towards her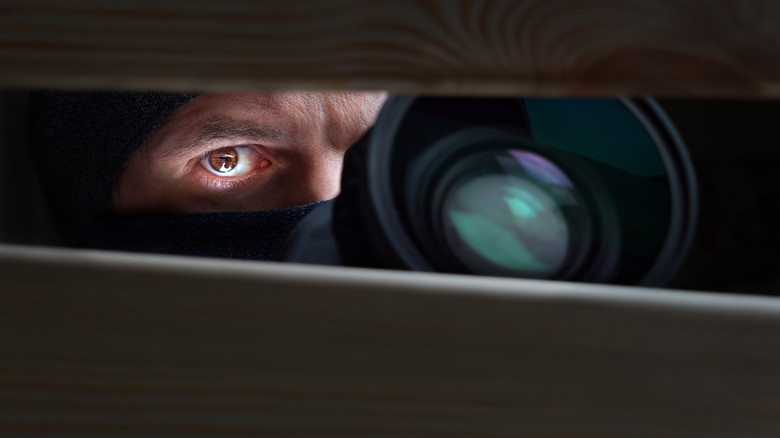 Oleksii Synelnykov/Shutterstock
In 2011, claims that Steven Powell made unwanted sexual advances toward Susan Powell came to light (via KUTV). According to ABC News, these advances are why Susan and Josh had moved to Utah in the first place, and Josh was aware of his father's inappropriate behavior. However, Josh allegedly dismissed it, and Steven alleges that Susan was actually the one who made advances toward him.
Not long after these claims, police searched the Washington home that Josh, Steven, and the children were living in (via Oxygen). Investigators uncovered home videos of Susan made by Steven without her knowledge. Likewise, in these videos, he confesses his love and attraction for her. Images of young girls were also found, and Steven was jailed and charged with voyeurism and child pornography. As a result, Josh lost custody of both of his sons. Susan's parents, Chuck and Judy Cox, were given temporary custody of the children, and Josh was granted supervised weekly visits. What happens next is an ending that no one could have imagined.
If you or someone you know is dealing with domestic abuse, you can call the National Domestic Violence Hotline at 1−800−799−7233. You can also find more information, resources, and support at their website.
Josh Powell committed an unbelievable crime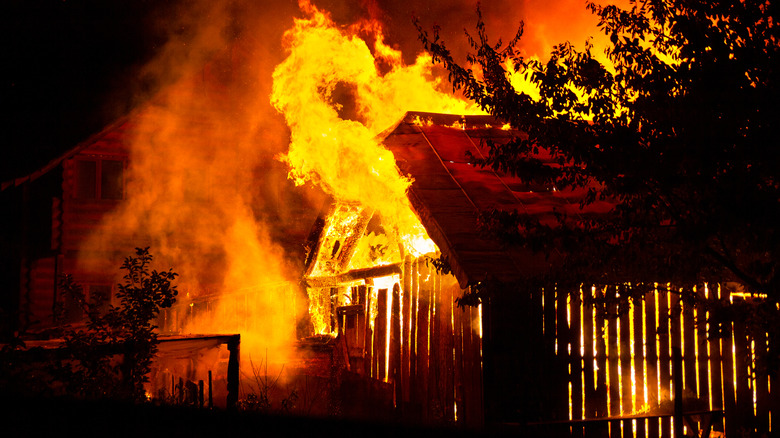 Bilanol/Shutterstock
In February 2012, disturbing images were also found on Josh Powell's computer, including cartoon pornography (via ABC News). Despite this discovery, he was still allowed weekly surprised visits with his two sons. On February 5, 2012, when the social worker arrived at his home, Josh locked her out with the children inside (via KUTV). After using a hatchet to incapacitate the 5- and 7-year old, he began pouring gasoline on them and around the home. An explosion followed, and all three of them died.
Many see this unconscionable act as an admission of guilt for Susan's disappearance. Although she has never been found, she is presumed dead at the hand of Josh. In August of 2020, Susan's parents were awarded $98 million in a lawsuit against the state of Washington (via King 5). The jury ruled that Washington was negligent and played a factor in the deaths of the grandchildren. They plan to use the money to honor the boys' lives and to ensure a crime like this never happens again.