How Rick James Was Almost Murdered By The Manson Family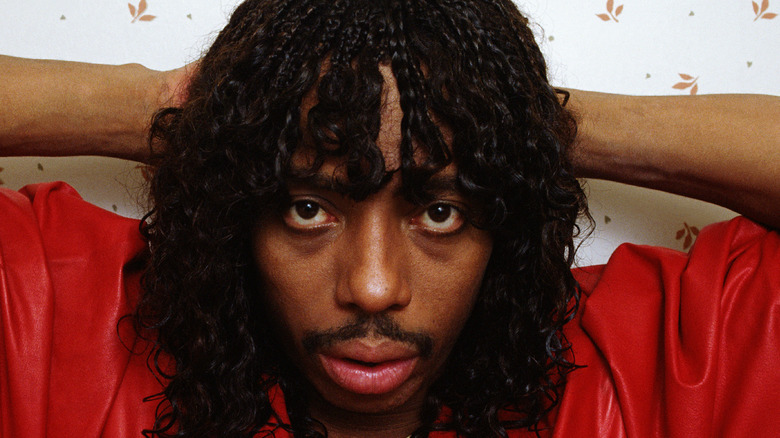 George Rose/Getty Images
Legendary R&B singer Rick James lived through enough drama for many lifetimes. While known for his energetic, funky tunes and hedonistic lifestyle, the multi-talented Buffalo native was never far from personal struggles, tragedy, and controversy. The musician had a troubled childhood filled with vice as much as it was filled with music, and after dodging the Vietnam draft, James began a journey of sex, drugs, and rock 'n' roll that put him in contact with a variety of celebrities and musicians to help spark an impressive career despite a tumultuous life.
James fled to Toronto where he began performing in bands with icons like Neil Young and Levon Helm and bumped shoulders with Joni Mitchell (via The Guardian). After being jailed for ditching the American military, James found his way to Los Angeles where he hung out with Stephen Stills, Jim Morrison, and Jay Sebring, the latter inviting him to the party that would be horrifically interrupted by the Manson Family and which would claim the lives of Sharon Tate and four others, including Sebring. For once in his life, drugs, and alcohol actually saved the singer.
A hangover saved the singer's life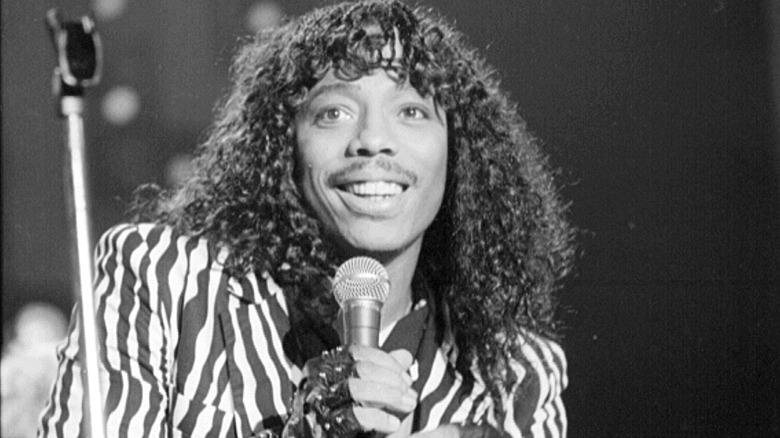 Michael Ochs Archives/Getty Images
Jay Sebring was a celebrity hairdresser who agreed to invest in James' music, an offer the funk icon was happy to oblige after a brief stint as a pimp in Toronto (via the New York Post). Sebring invited James and his girlfriend, Seville, to a big party over at film director Roman Polanksi's house, to be hosted by Sharon Tate, actress and Polanski's pregnant wife. James woke up with a debilitating hangover and was hardly able to move; to his disappointment, he had to skip the party at Polanski's.
James woke the next morning and quickly learned that the hangover had saved his life. Charles Manson, cult leader and failed musician, had instructed four of his followers to kill everyone at Polanski's house and make it as brutal as possible. All five occupants of the house, including Tate and Sebring, were stabbed to death. Had James' hangover been any less severe, there would likely have been two more bodies inside Roman Polanski's house on that fateful night.