John Walker Lindh: The Truth About The American Captured By The Taliban
In 2001, weeks after the September 11 attacks on the twin towers, John Walker Lindh was captured in Afghanistan. He became known as the American Taliban who was charged with aiding the Islamic religious-political group and was sentenced to 20 years in prison.
John Walker Lindh was born on February 9, 1981, in Washington, D.C., and according to CNN, raised in the San Francisco area. By all accounts, he lived a normal life until his interest in the religion of Islam at 16 years old. Per Britannica, Lindh decided to convert to Islam after learning about Muslim activist Malcolm X. At 17 years old, Lindh went to Yemen to study the Arabic language and immersed himself in further studies of Islam by enrolling in a religious school in Pakistan. Within a couple of years, Lindh had gained interest in the teachings of the Taliban. He then acted on his beliefs and went to Afghanistan to receive training at an al-Quaeda camp.
John Walker Lindh's capture and arrest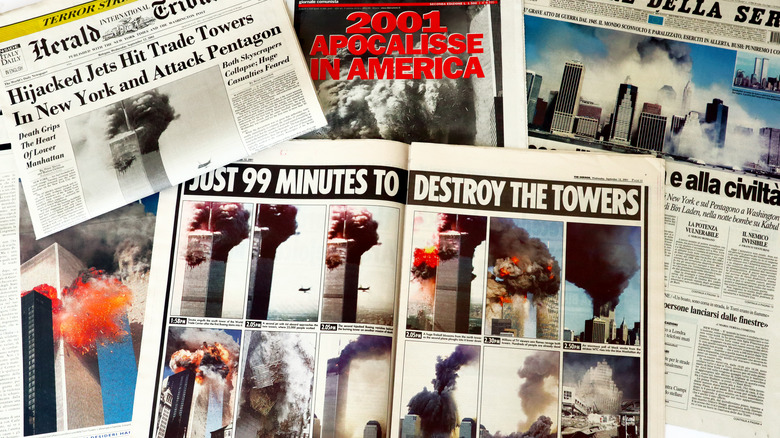 Walter Cicchetti/Shutterstock
According to Lindh, per CNN, he was given the responsibility of studying explosives and maps, as he was not versed in the local language spoken by Afghans. At times, he was also an active combatant and fought in the front lines, even saying that he once got to meet Osama bin Laden. During a clash with the Afghan anti-Taliban group Northern Alliance, Lindh was captured and brought to a detention camp. During the U.S. invasion in Afghanistan after the September 11 attacks, Lindh was found by American troops. He was transferred back to American soil and interrogated about his involvement with the Taliban.
Lindh was charged with conspiring with the Taliban and al Qaeda to kill Americans, among other things. In a plea deal, according to ICRC, Lindh agreed to a sentence of 20 years in prison, but was released in 2019 after serving 17 years of his sentence, due to good behavior. However, his early release came with conditions such as close monitoring, counseling requirements, a travel ban, and permission requirements before using the internet (via NPR).
The documentary "Detainee 001," examining Lindh's story, streams September 10 on Showtime. The trailer is posted on YouTube.