Here's How Muhammad Ali Helped Save 15 American Hostages In Iraq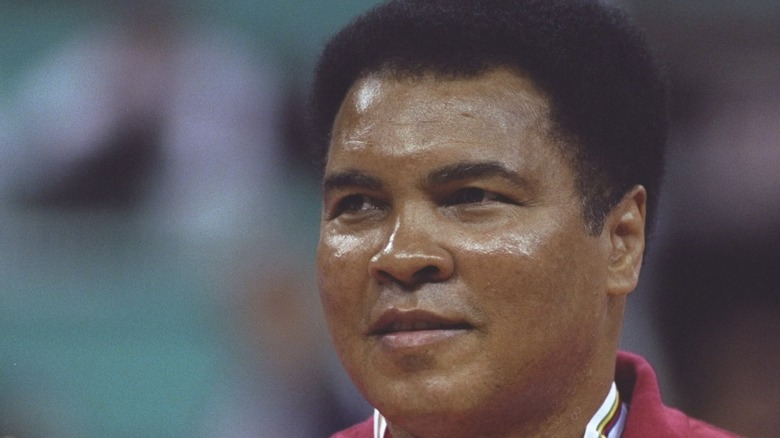 Doug Pensinger/Getty Images
Muhammad Ali was one of the most prominent athletes in the 20th Century. He spent most of his life under the spotlight, and many people might describe him as a hero due to his career and philanthropic work. Ironically, one of his most outstanding moments outside the ring is still little known.
In 1990, Iraq invaded Kuwait, and thousands of foreigners became hostages. The tension increased when the United Nations demanded Saddam Hussein stop the invasion, and he feared the United States could bomb the country. He decided to use 15 American hostages as human shields and placed them in locations that the U.S. government could bomb, Politico reported. There were few hopes it would end well.
Diplomatic efforts weren't enough to free the hostages, and Ali decided to interfere. Surprisingly, George H.W. Bush allowed the legendary boxer to fly to Iraq and help in the negotiations. The media and diplomats overtly criticized the decision. "I basically believe these people are playing into the propaganda game that Iraq is holding here. "These people traveling to Iraq are making a serious mistake," said Joseph Wilson, a senior American diplomat in Baghdad back then (via New York Post).
Wilson was utterly wrong.
Muhammad Ali was a celebrity in Iraq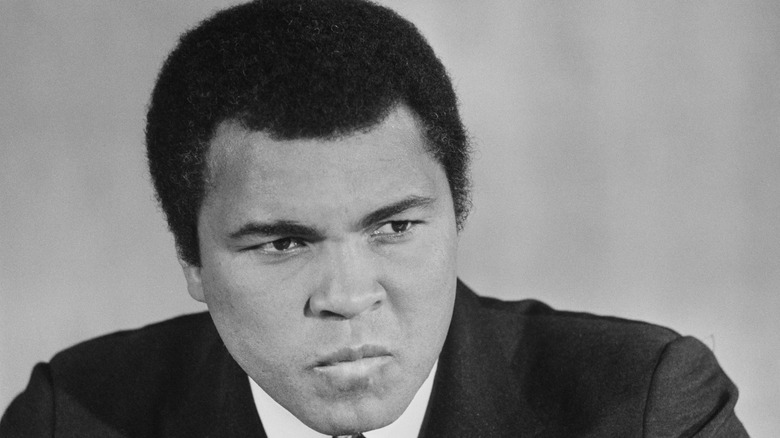 Evening Standard/Getty Images
Muhammad Ali announced his retirement from boxing in 1981 and was battling Parkinson's Syndrome for nearly a decade when he traveled to Iraq, where he was also a massive celebrity. Despite the tension in the country, people were happy to see him. Ali also tried to know more about the country by visiting schools and religious buildings. "The Iraqis would ask him for autographs, want to stand and talk to him ... Ali never, ever turned anybody down," according to Vernon Nored, who worked in the U.S. embassy in Iraq then (via New York Post).
However, not everyone in Iraq was thrilled with his presence. Saddam Hussein made Ali wait for days, and Ali ran out of his Parkinson's medication, which had a significant impact on his health while he was in Iraq. After one week, he finally met Hussein, and the dictator said that "I'm not going to let Muhammad Ali return to the U.S.," Saddam replied, "without having a number of the American citizens accompanying him."
When Ali's airplane landed at the JFK airport on December 2, 1990, the 15 hostages were with him. He probably saved their lives as the Gulf War started one month later.