The Tragic Death Of A Soccer Player Nearly Four Decades After A Botched Operation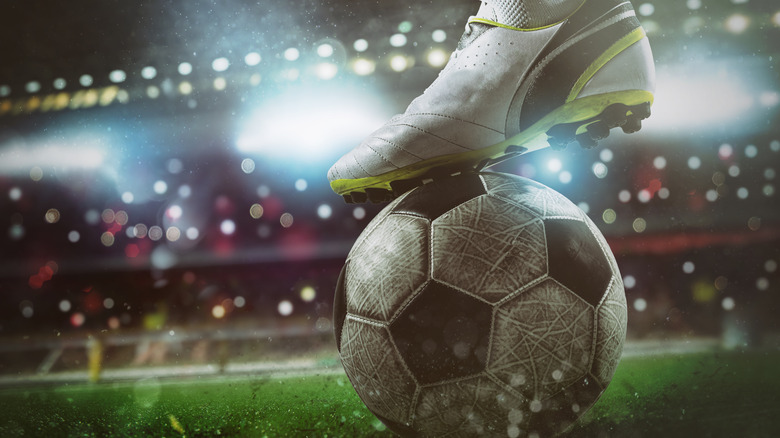 More than 39 years after a botched operation on his knee left him in a decades-long coma, soccer player Jean-Pierre Adams died on September 6, per CNN. The Senegalese-born French athlete was 73 years old. He had been in a persistent vegetative state since 1982.
One of his former soccer clubs, Nîmes Olympique, shared the news on their website and honored the late player for his time with the team and his accomplishments. "We learned this morning of the passing of Jean-Pierre Adams," Nimes wrote (per CNN), "He had worn the colors of Nimes Olympique 84 times and with Marius Trésor made up 'the black guard' of the French team. The club offers its most sincere condolences to his loved ones and his family."
The Club also said that they'd be paying tribute to Adams in a forthcoming game. Other clubs he played for also shared their condolences. For nearly four decades, Adams was being cared for in a coma by his wife Bernadette at their home in Nîmes, France. The decision to keep her husband alive has been a choice she's never wavered on (via another CNN link).
A tragic medical mistake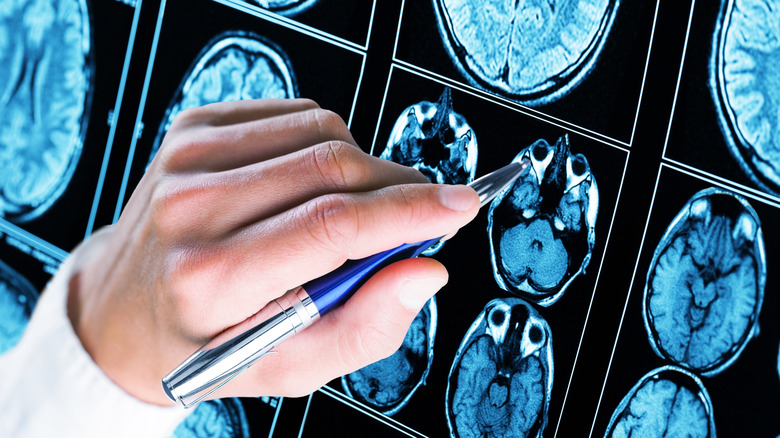 Billion Photos/Shutterstock
It all began on March 17, 1982, just a week after Adams' 34th birthday. The married father of two went into a hospital in Lyon, France to get checked for an issue with his knee. He needed to have an operation on his tendon. But unfortunately, the day of his operation was also when the hospital's staff was on strike. Still, the medical team went ahead with his scheduled operation, despite there being a massive shortage of qualified health professionals present.
Adams had to be put under general anesthesia, and the people in charge were the anesthetist and her student trainee. The anesthetist was overwhelmed due to there being understaffing, and the trainee was heavily relied on. The situation would only get worse when Adams was administered an improper dose of anesthesia (via The Guardian). The debilitating dose could've killed him but Adams ended up with permanent damage.
The medical oversight led to Adams needing to be intubated, per CNN. But more mistakes continued to happen. The intubation procedure was not properly done and Adams wasn't getting proper oxygen. The situation sent him into cardiac arrest. Adams sustained brain damage as a result and never fully recovered. It was an error that would evidently end any chances at reviving his talented soccer career. After over a year of being on life support, doctors wanted to move him to another facility. But his dedicated wife Bernadette declined and decided that she was going to care for him herself at their home. Which she did for 39 years.
Adams' professional career comes to a halt
Arnold Jerocki/Getty Images
Adams was born on March 10, 1948, in Dakar, Senegal. He relocated to France with his grandmother in the '50s and was left to be adopted by a French family, per CNN. By the '60s, Adams met his future wife Bernadette when he was an up-and-coming soccer player. They married and his career would be on the rise. The first soccer club he played for was Entente in 1969. The following year, he was a player for Nîmes Olympique, where he shined and helped the team earn a spot as runners-up in the French professional soccer league (via Yahoo Sports). 
Later, he went on to play for OGC Nice and Paris Saint-Germain. Adams even played for the French national team on many occasions and by 1981 he was retired from the game. By the next year, Adams' life would be changed forever. No one will ever know how Adams would've further contributed to the sport if he didn't have his tragic medical incident. But as one of the first Black players who played for France (via CNN), he would've continued to be an important figure in French soccer. 
Adams is survived by his wife, his two sons, and three grandchildren.