The Truth About John Lennon's Incident At The Playboy Mansion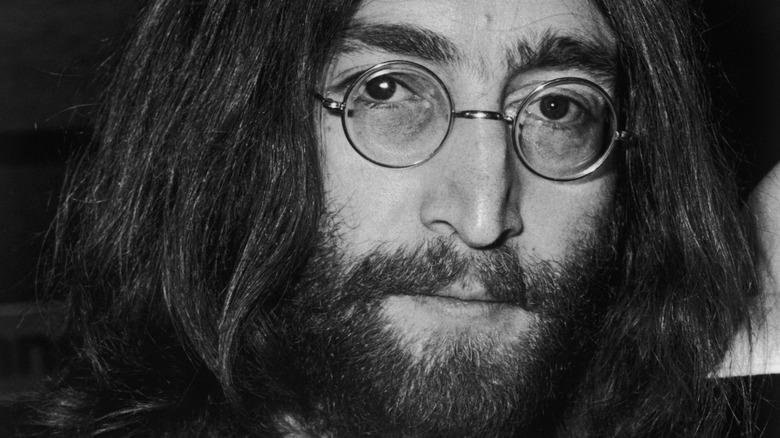 George Stroud/Getty Images
Back in the '70s and '80s, the Playboy Mansion was the place to be. Attending a party at the gothic Tudor home was a status symbol; it was a sign that the attendee had made it (via Los Angeles Times). Full of celebrities, sex, and socialites, of the many things Hugh Hefner was known for, his lavish parties and memorable events are still reminisced about today.
One of these was Hefner's weekly movie nights. According to the Hollywood Reporter, Hefner would host movie nights three times a week on Friday, Saturday, and Sunday. Friday and Saturday were for classics, while new releases were reserved for Sundays. Celebrities and people from Hefner's inner circle were usually invited (via Roger Ebert).
A known lover of film, Hefner took movie nights incredibly seriously. A buffet dinner would be served at 5:30 pm and the movie would start at 7. He would also write research notes about each film and would read them aloud to his guests. It's at one of these movie nights in the 1970s that Hefner invited none other than John Lennon, who narrowly escaped retaliation for a bizarre act he committed (via Mental Floss).
Lennon drunkenly burnt a painting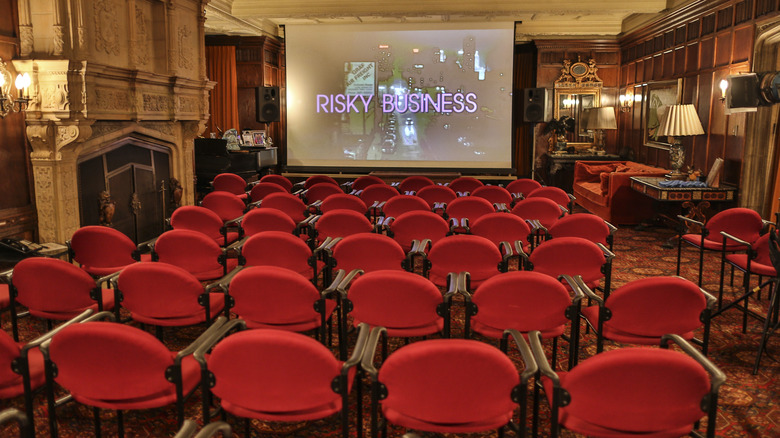 Christopher Polk/Getty Images
According to the Daily Express, Hefner was a big fan of Lennon. So much so that he invited him to the Sunday buffet and movie night. Lennon was in his early 30s, drunk, and separated from his wife, Yoko Ono. In other words, he had been going through it and according to Hefner, he was not in the best mood when he arrived at the mansion.
For one reason or another, Lennon's belligerency led him to put out his cigarette on an original piece by Henri Matisse (via Mental Floss). Hefner did not witness the incident, but his friends did and were ready to take action. Hefner, however, excused his behavior, later saying that Lennon was under a lot of pressure due to his professional and personal life. He restored the painting and it's presumed that Lennon was allowed to continue to visit the mansion.
Only a few years later, Lennon would be dead at 40. Hefner, however, died in 2017 at the age of 91. The last movie night was held only nine days before his death (via the Hollywood Reporter).