The Tragic Death That Almost Ended Marvin Gaye's Career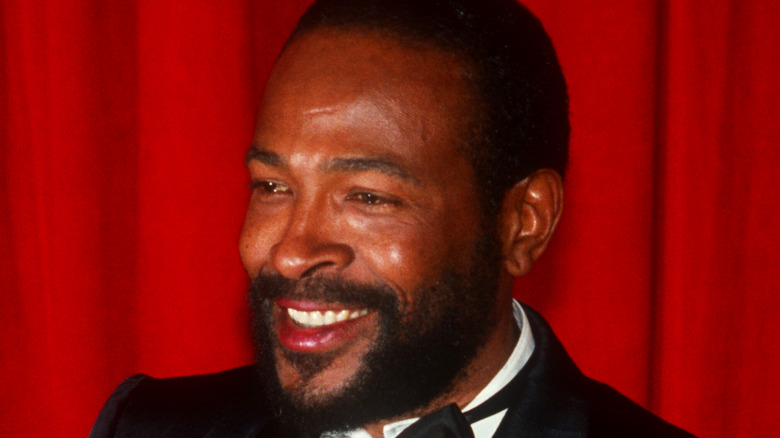 Armando Gallo/Getty Images
Motown legend Marvin Gaye had undeniably one of the most illustrious musical careers of all time, but his success was almost derailed after Gaye suffered a massive tragedy: the death of his friend and colleague, Tammi Terrell. Terrell and Gaye famously sang "Ain't No Mountain High Enough" together. The song was a major hit, quickly climbing up the Billboard 100 to break the top 20 upon its release in 1967. It wasn't the only duet that the two sung; they also released hits such as "Ain't Nothing Like The Real Thing" and "You're All I Need To Get By" among others. 
The two artists became friends while working together, and though their relationship was never romantic, it was so close that it was considered a "brother and sister" dynamic, according to Purple Clover. 
On October 14, 1967, Terrell and Gaye were on tour performing a show for Virginia's Hampden–Sydney College when Terrell collapsed onstage, with Gaye rushing forward to catch her before she fell. Terrell was brought to the hospital and diagnosed with a malignant tumor on the right side of her brain, per History.com. Despite a staggering seven brain surgeries over the space of two and a half years, she died in 1970 — just a month before her 25th birthday.
The death had a tragic toll on Marvin Gaye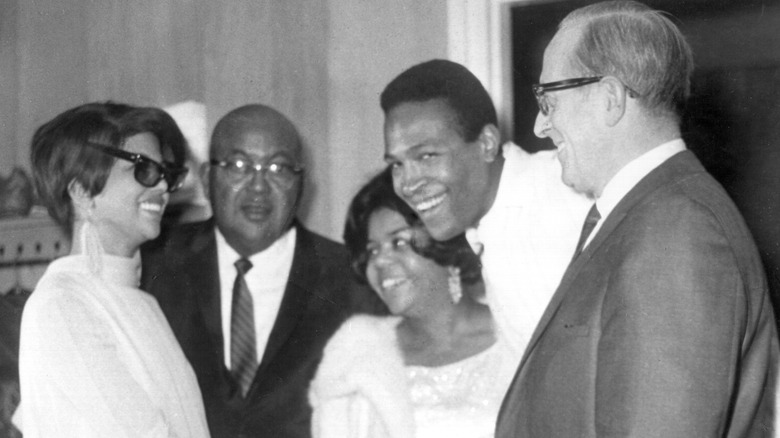 Michael Ochs Archives/Getty Images
Gaye was deeply impacted by Terrell's death. While at her funeral — where he delivered a moving eulogy — he was said to have openly sobbed despite the pressure of men to appear strong and stoic, per ESPN. But Gaye didn't just struggle in the immediate aftermath of her death; in fact, he had to take two years away from the industry to process his grief.
"In my heart, I could no longer pretend to sing love songs for people. I couldn't perform," Gaye later told a friend. "When Tammi became ill, I refused to sing in public."
Friends believe that Terrell's death, in addition to other aspects in 1970s American life, such as racial unrest and the horrors of the Vietnam War, was a major reason behind Gaye's mental health struggles and growing substance abuse.
"I couldn't sleep, couldn't stop crying. The notion of singing three-minute songs about the moon and June didn't interest me," Gaye reportedly said, per Ebony. 
Gaye coped by channeling his depression and anger into his magnum opus "What's Going On." Rolling Stone has since ranked the album as the greatest of all time.
However, he continued to honor Terrell by vowing never to sing on stage with another person again, per Essence. That memory was reserved for Terrell alone.