Tragic Details About Tammi Terrell's Life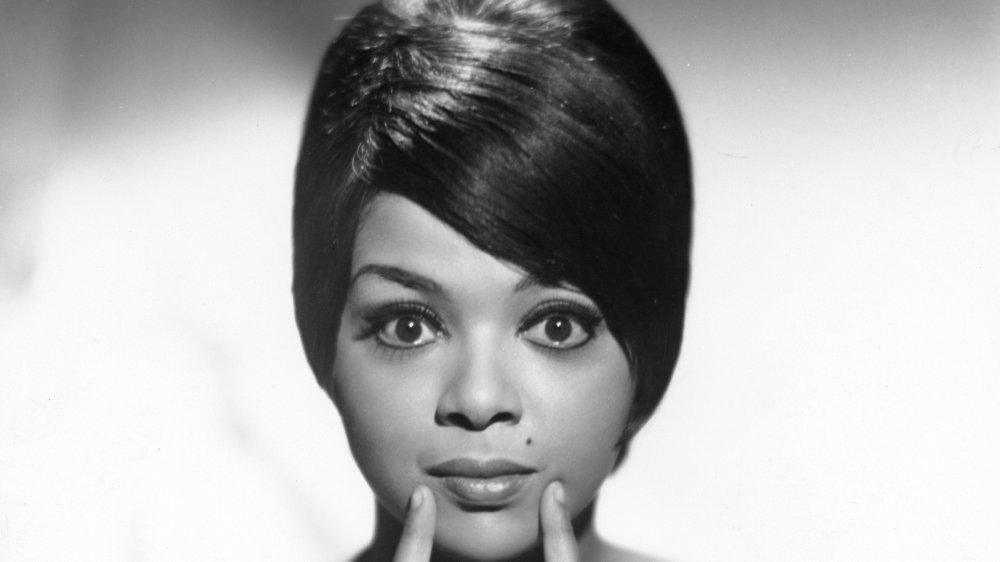 Michael Ochs Archives/Getty Images
Many Motown stars could tell some tragic stories about their lives, but Tammi Terrell had more than her fair share of sorrow during her all-too-brief lifetime. Per Goldmine Magazine, she was born Thomasina Winifred Montgomery on April 29, 1945, in Philadelphia to an unsuccessful actress and a barber. Tammi suffered from migraines from a young age (since age 12, according to some sources). Producer Luther Dixon discovered her when she was 15 years old, which led to recording some singles as Tammy Montgomery, then joining James Brown's touring band as a background singer. Per Rolling Stone, she and Brown had a relationship during that time and Brown was abusive. Fellow band member Bobby Bennett remembered that "[Brown] beat Tammi Terrell terrible ... she was bleeding, shedding blood" and "Tammi left him because she didn't want her butt beat." The Root reports that Terrell and Brown were 17 and 29 at the time of their relationship, respectively. When she left Brown and his band, she started college as a premed major. 
While still in school, according to Goldmine, she went on tour with soul singer Jerry Butler and was spotted by Motown founder Berry Gordy. Perhaps noting her "husky drawl and easy delivery," Gordy signed her in 1965 and changed her name to Tammi Terrell — "he felt the name oozed sex appeal." She went on a revue tour with The Temptations, during which, apparently "everyone who heard or met her fell in love," including the Temptations' David Ruffin, with whom she started a relationship.
'Ain't No Mountain High Enough'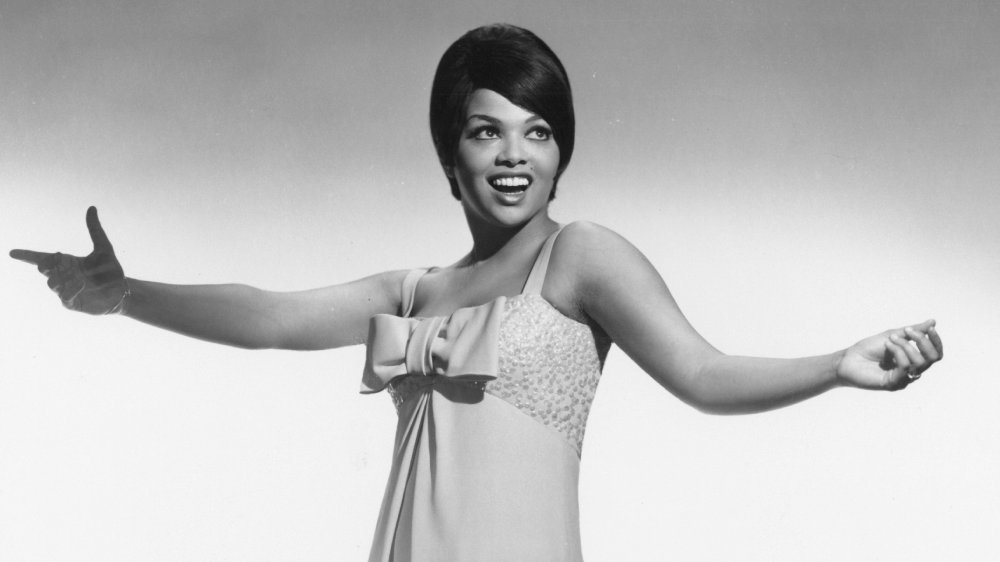 Michael Ochs Archives/Getty Images
Terrell's relationship with Ruffin also turned into tragic. In 1966, he proposed to her and she accepted. According to SmoothRadio, after Terrell announced their engagement onstage, she learned that her fiance had "a wife, three children, and another girlfriend in Detroit." Like Brown, Ruffin was also abusive. The Michigan Chronicle reports a long-standing rumor that Ruffin was responsible for Terrell's eventual death because he hit her on the head with a hammer. It's probably not true, but he did have a history of violence. Earl Van Dyke of the Funk Brothers recalled Ruffin once beating up Terrrell in the famed Hitsville recording studio and Terrell screaming "Don't hurt him!" when Van Dyke and other bystanders attempted to intervene. The Root states that their relationship allegedly ended when Ruffin "slammed Terrell in the face with his motorcycle helmet." Reports indicate that he may have attacked her with a machete on one occasion.
Fortunately, Terrell had some successful and fulfilling years when she teamed up with fellow Motown artist Marvin Gaye. They recorded a series of iconic duets. AllMusic notes that they first hit the Top 20 with "Ain't No Mountain High Enough," the first in a series of "lush, sensual hits" composed by the husband-and-wife team of Nickolas Ashford and Valerie Simpson. More hits followed, including "Your Precious Love" and "You're All I Need To Get By." In 1967, they toured together in support of their album United. Terrell suffered from migraines throughout the tour and on October 14 collapsed in Gaye's arms while performing.
'You're All I Need To Get By'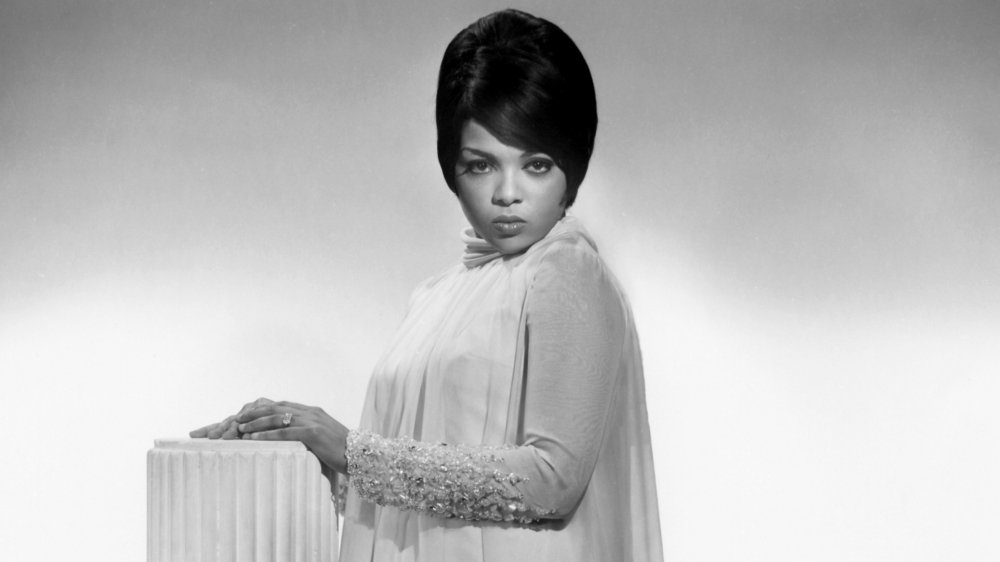 Michael Ochs Archives/Getty Images
Per Goldmine, Terrell was diagnosed with a malignant brain tumor and underwent the first of several brain surgeries. She continued performing and recording throughout; she and Gaye had two more No. 1 hits on the soul charts, "You're All I Need To Get By" and "Ain't Nothin' Like The Real Thing." By 1969, she was too sick to tour, and according to Smooth Radio, Valerie Simpson may have had to step in and record vocals for Terrell on Easy, her third album with Gaye, which Gaye called "another money making scheme on BG's [Berry Gordy's] part." Simpson herself claims that "the ailing Terrell was brought into the studio when she was strong enough to record over Simpson's guide vocals." 
Terrell made her last live appearance in 1969 at the Apollo Theater where Gaye was performing; apparently when "Gaye spotted Terrell, he rushed to her side and the duo began singing 'You're All I Need to Get By,'" to a standing ovation. By 1970, Terrell was confined to a wheelchair. She had lost her hair and eyesight and weighed just 93 pounds. She reportedly went into a coma, and Tammi Terrell died on March 16, age 24, just one month before her 25th birthday. According to History, her cause of death was attributed to "complications" stemming from her brain tumor.
At the time of her death, she was engaged to Dr. Ernie Garrett, who reported that Terrell's mother "angrily banned everyone at Motown from her funeral, except for Gaye, whom she felt was Terrell's closest friend." Gaye gave Terrell's eulogy over a recording of "You're All I Need To Get By."