Why Ingrid Bergman Was Once Considered A Powerful Influence For Evil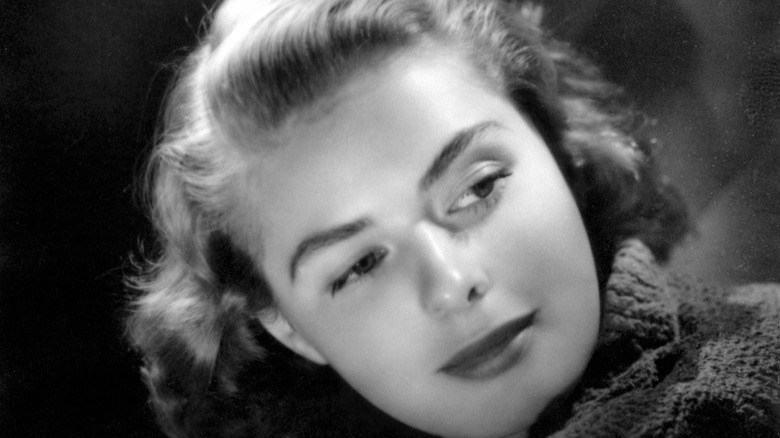 Print Collector/Getty Images
Swedish actress Ingrid Bergman is perhaps best known for her role as Ilsa Lund in the classic film "Casablanca" (via Biography). Born in 1915, Bergman is considered to be one of the most talented international actresses of Hollywood's Golden Era (per IMDb).
She started her film career in Sweden, when she caught the eye of legendary Hollywood producer David O Selznick. In 1939, she starred in "Intermezzo," which launched her Hollywood career. Several widely acclaimed performances followed. According to The Guardian, before the film's release, Bergman married Petter Lindström. She had met Lindström in Stockholm when she was a teenager. In 1939, Bergman gave birth to their daughter, Pia.
Like his wife, Lindström had a burgeoning career. He was a dentist and later became a neurosurgeon. The marriage, however, was not a fulfilling one for Bergman. When she suggested a divorce he refused.
In 1944 Bergman won an Oscar for her role in "Gaslight" (via 9Honey). By the late 1940s, Bergman's acting career was faltering. In an attempt to revive it, she wrote to director Roberto Rossellini, asking if she could work with him (per The New Yorker). Not long after that Bergman would be in Italy filming "Stromboli" with Rossellini and engaging in an extramarital affair with the director. When their affair began, both Bergman and Rossellini were married to other people (via Biography). According to 9Honey, it didn't take long for the affair to become public and become a scandal.
Bergman was shunned by Hollywood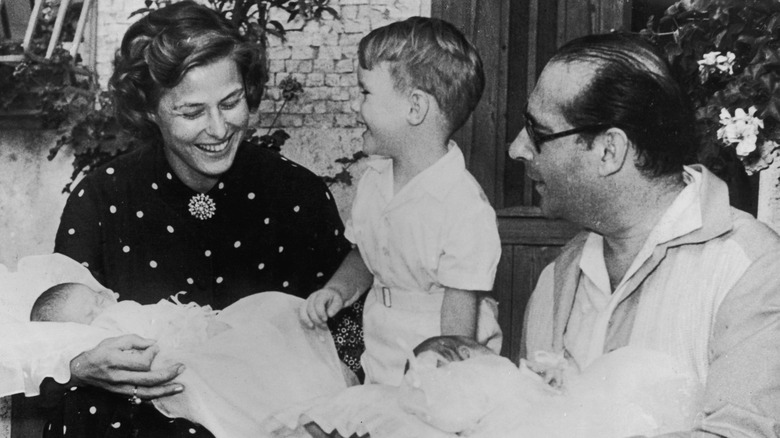 Keystone/Getty Images
Even more shocking was Bergman's pregnancy out of wedlock. Such a thing was severely frowned upon in those times, especially for an actress whose public image was based on morals and integrity (per The Guardian). Bergman had even played a nun in the 1945 film "The Bells of St. Mary's," thus creating a saintly persona.
Per The New Yorker, Bergman was denounced by the press and the public. U.S Senator Edwin Johnson of Colorado chimed in, calling her a ​"powerful influence for evil" (via Entertainment Weekly). Lindström, on the other hand, refused to divorce Bergman or allow her to see their daughter, Pia. She still was not divorced when Bergman gave birth to her son with Rossellini, Robertino. Soon after, she was able to obtain a divorce and in 1950, she married Rossellini.
With her career and reputation destroyed, Bergman stayed in Italy for most of the 1950s. She had two more children — twin daughters, Isabella and Isotta — with Rossellini before they divorced in 1957. In 1956, Bergman returned to Hollywood with her film "Anastasia," for which she won her second Oscar. She continued to act until the end, completing her last project just months before her death in 1982.
Bergman's daughter, Isabella, later said that the actress had made peace with the affair before her death (via Reuters). According to the Los Angeles Times, Lindström remained bitter about it for years.