The Iconic Gone With The Wind Line That Nearly Didn't Happen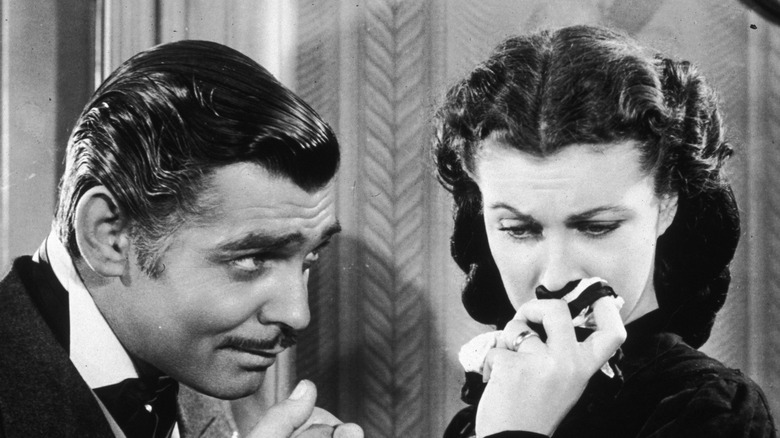 Hulton Archive/Getty Images
"Frankly, my dear, I don't give a damn." So says Rhett Butler, played by Clark Gable, in the 1939 movie adaptation of Margaret Mitchell's 1936 book "Gone with the Wind." Butler delivers the line to his spoiled wife, Scarlett O'Hara, played by Vivien Leigh, after she asks him what she is going to do when he leaves her. "It's the punchline to the whole story," Steve Wilson, curator at the University of Texas' Harry Ransom Center, told "Today." "The movie is about Scarlett and her insecurities, a woman who makes all of these questionable decisions and here's the guy who really loves her and she blows it."
Still, the most famous line in the movie almost didn't feature at all. In the 1930s, the movie world was still in its early stages and there was no ratings system in place, according to "Today." Instead of relying on government regulations, movie executives decided to start self-regulating in 1930. The Motion Picture Association developed a series of production guidelines known as the Hays Code. According to E! Online, the code prohibited the use of the words "damn" and "hell" in movies — a problem for that punchline. Here's the story behind how the famous, if not totally G-rated, line cemented its place in movie history.
The 'Gone with the Wind' movie makers fought for their right to use profanity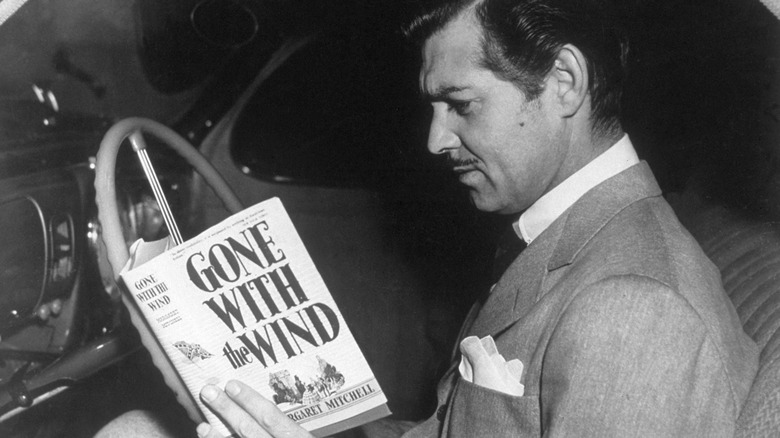 Hulton Archive/Getty Images
"Gone with the Wind" was controversial for its time. The story included prostitution, some gruesome violence and, ultimately, some light profanity. According to "Today," the movie's producer, David O. Selznick, and story editor, Val Lewton, were determined to keep the "Gone with the Wind" adaptation as true as possible to its source material. Mitchell's novel featured the famous line that ended up in the movie, minus the word "frankly." "It is my contention that this word as used in the picture is not an oath or a curse," Selznick told members of the Motion Picture Association. "The worst that could be said of it is that it's a vulgarism."
Before Selznick and Lewton received the green light to use the word "damn," they gathered suggestions for alternative lines from fellow members of the movie business. Each suggestion began the same way — "Frankly, my dear ..." — but with santitized endings. "Frankly my dear, I don't give a straw," was one suggestion; another ending was " ... my indifference is boundless." Another, more word-heavy suggestion was "Frankly, my dear, the whole thing is a stench in my nostrils." Ultimately, the MPA decided to offer a special amendment to the code just for the movie, and the original — and most, well, frank — line was used.