The Real Reason Tom Petty's Band Hated Mary Jane's Last Dance At First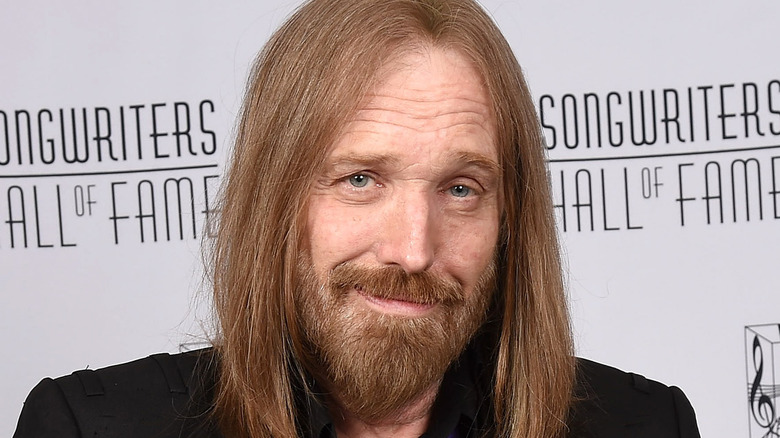 Gary Gershoff/Getty Images
Thanks to songs such as "American Girl," "The Waiting," and "Free Fallin'," the late, great Tom Petty proved there was still room in the music world for jangly, gritty rock 'n' roll that drew inspiration from the Byrds and other 1960s legends — among other influences. Whether playing with his regular backing band, the Heartbreakers, or performing solo, Petty knew how to write a catchy tune, and he had a lot of them in a career that spanned well over four decades.
Before fans knew it best as that song that sounds a lot like the Red Hot Chili Peppers' 2006 single "Dani California," "Mary Jane's Last Dance" was one of Tom Petty and the Heartbreakers' biggest hits, peaking at No. 14 on the Billboard Hot 100 and ensuring the veteran band remained very relevant in the grunge and alternative era. It certainly helped that the song's now-iconic video featured Kim Basinger playing a cadaver and Petty portraying a morgue assistant. However, there was something about the tune in its original form that rubbed Petty's bandmates the wrong way. 
It had chart success, it was a key part of the early-mid-'90s zeitgeist, and Anthony Kiedis and company allegedly cribbed its melody 13 years after its release, so what was there to hate? Here's the reason why the Heartbreakers initially weren't fans of "Mary Jane's Last Dance."
The Heartbreakers didn't like Petty's original chorus for the song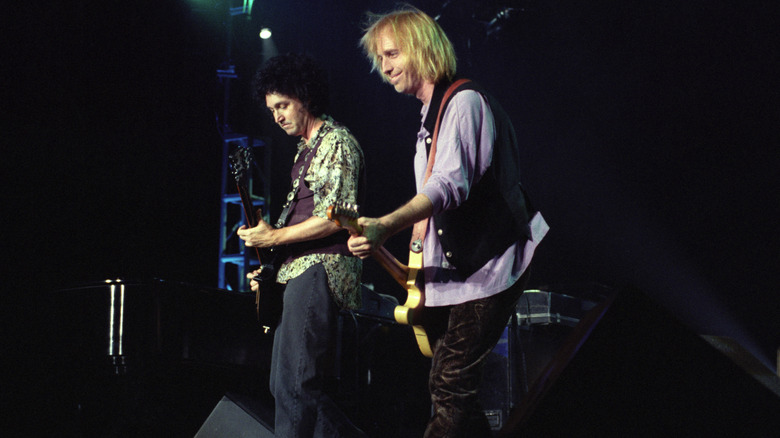 Jim Steinfeldt/Getty Images
In a 2020 interview with Vulture, Tom Petty and the Heartbreakers guitarist Mike Campbell explained why he feels "Mary Jane's Last Dance" is the band's most "misunderstood" song. He said that over time, people have had different interpretations of the song, with some seeing it as a literal tune about a dance and others positing that the "Mary Jane" in the title is an ode to marijuana. He did, however, offer an interesting story about the origins of "Mary Jane's Last Dance," telling the publication that he and his bandmates disliked it at first due to the clunky chorus Petty wrote for it.
"What's funny is that when Tom wrote this song, when he first showed it to me, the chorus was, 'Hey Indiana girl, go out and find the world,'" Campbell recalled. "It was a completely different chorus and we all hated it." 
Given the multiple references to the Hoosier State in "Mary Jane's Last Dance," we kind of agree with Campbell; aside from being repetitive (we get it, the song's subject is from Indiana), it arguably lacks a good hook. Fortunately, Petty returned to the studio a few days later and sang the now-familiar chorus of "last dance with Mary Jane/one more time to kill the pain." Now that's more like it.