Why The Vatican Newspaper Denounced Elizabeth Taylor's Private Life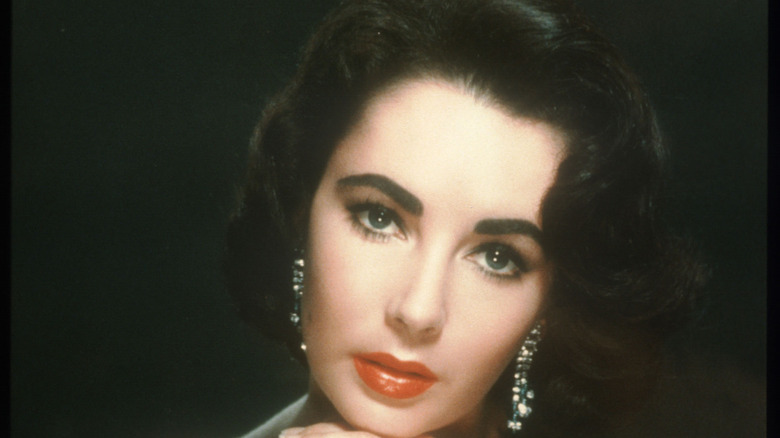 Getty Images/Getty Images
Raven-haired beauty Elizabeth Taylor is known for her roles in classic films such as "Butterfield 8," "Who's Afraid of Virginia Woolf," and "Cat on a Hot Tin Roof" (via Biography). The only thing that overshadows Taylor's immense talent is her notorious love life. According to Showbiz Cheatsheet, Taylor was married to seven men in her lifetime.
In 1950, at age 18, Taylor married her first husband, Conrad Hilton (via ABC News). The marriage did not last and she swiftly moved on to husband number two, British actor Michael Wilding. They had two sons before divorcing in 1957. Her third marriage was to film producer, Mike Todd. Sadly, Todd died in a plane crash a year later in 1958.
The death led to Taylor's fourth husband, pop singer Eddie Fisher. Fisher was one of Todd's closest friends and was married to actress Debbie Reynolds (their daughter is Carrie Fisher). Reynolds sent her husband to comfort Taylor as she mourned Todd's death and that's when an affair began.
Fisher divorced Reynolds and in 1959, Taylor and Fisher were married the day the divorce with Reynolds was finalized. Per The Seattle Times, Fisher's career never recovered the hit it took from marrying Taylor.
Taylor's, on the other hand, only flourished and in 1962, she was cast in "Cleopatra" to play the titular character. Welsh actor Richard Burton would play Mark Antony (via Vanity Fair). Taylor was still married to Fisher and Burton to his wife when their legendary romance started.
Elizabeth Taylor married the same man twice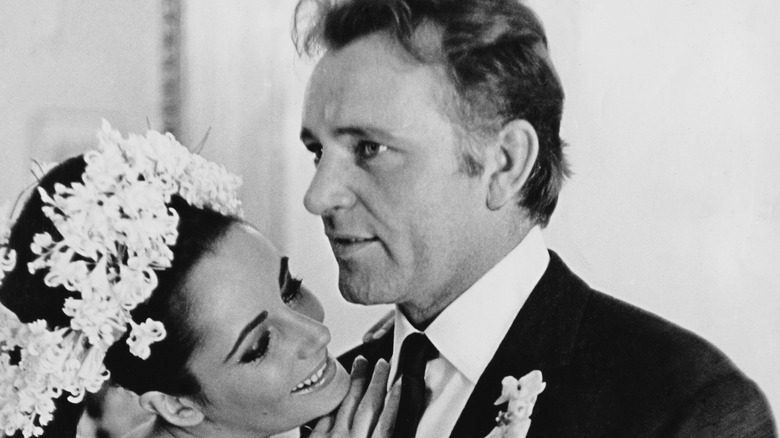 William Lovelace/Getty Images
The relationship between Taylor and Burton was both heavily criticized and publicized (Showbiz Cheatsheet). Likewise, the affair was salacious and passionate. According to Entertainment Weekly, the couple would spend all afternoon together in their trailer while filming "Cleopatra." They would constantly fight, however, they could not be kept apart.
As "Cleopatra" was filming in Rome, the Italian press closely followed the relationship — so much so that the Vatican newspaper denounced the affair, calling it "erotic vagrancy" (per Entertainment Weekly). Nonetheless, according to ABC News, they married in 1964. During their marriage, the Burton's were known for their jet-setting lifestyle, lavish spending, and public fights (via Vanity Fair).
Eventually, both their addictions would tear them apart and in 1974, they divorced. However, they would soon reunite and remarry in 1975. This reconciliation did not last long and they would once again divorce for good in 1976. Burton would go on to remarry twice more before dying in 1984. Taylor also remarried another two times with her final marriage ending in 1996.
Together, Burton and Taylor starred in a total of 11 films. After their second divorce, they would often talk on the phone and although they had both moved on to other people, it's said that they still loved each other at the time of Burton's death. According to Biography, Taylor died in 2011 at age 79 due to heart failure.