The Metallica Song Elton John Says Is One Of The Best Songs Ever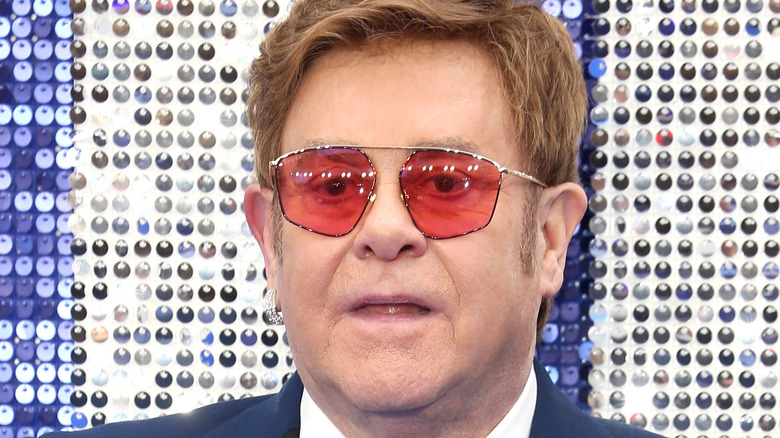 Cubankite/Shutterstock
Legendary British musician Sir Elton John has been in the music business for well over half a century. The multi-talented artist is as much a singer, as he is a pianist, songwriter, and respected composer. With a love of music this deep, it's no surprise he is also a fan of others' work. He's often shared his love for various genres of music and artists, such as hip-hop (via XXL Magazine) and country music (via Rolling Stone), and has praised newer artists like Billie Eilish, says New Musical Express. John is vocal about his love of music across the genre divide, and even has a public playlist on Spotify where shares the songs he currently loves.
Recently he expressed that same affinity for one of rock's most iconic bands. Last week on The Howard Stern Show (posted on YouTube), John made a virtual appearance and used the opportunity to communicate his love for the band by telling Metallica that he thinks a 1991 song they made is one of the bests songs ever, per New Musical Express.
Elton John loves this '90s Metallica song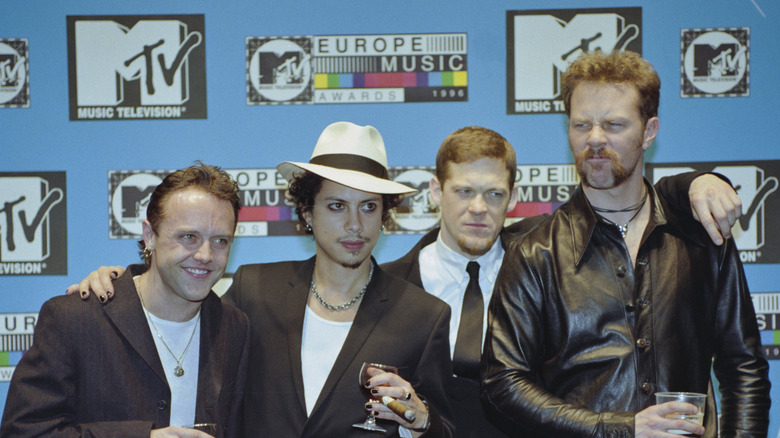 Brian Rasic/Getty Images
In 1991, Metallica released the song "Nothing Else Matters," written by its frontman, James Hetfield, and band members Lars Ulrich and Kirk Hammett. According to Song Facts, when Hetfield initially penned the song it was about an ex-girlfriend but as time went on, he claims he couldn't quite remember what prompted him to write it. The band later agreed that it should be considered a song dedicated to their fanbase. While it's not one of their mega-hits, it did peak on the Billboard charts at No. 34 in 1992, and the song is also one of their most covered.
According to Elton John, this song stands among the greats. "Listen, this is one of the best songs ever written. It's a song that never gets old. And playing on this track, I just couldn't wait. The chord structure, the melodies, the time changes, it's got drama written all over it," said John.
The revelation made Hetfield emotional and he physically reacted when John spoke highly of the song. So much that his fellow bandmate Ulrich had to share his thoughts, likely due to a stunned Hetfield. "To be able to hear what you just said Elton, sitting next to James ... the reaction that I could feel in his body language when you said it was one of the greatest songs ever written ... this is just incredible to hear," said Ulrich.