The Tragic Death Of Andy Kaufman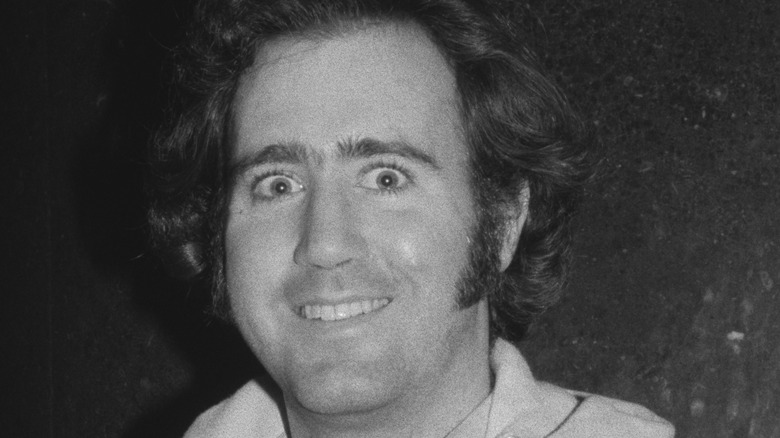 Michael Ochs Archives/Getty Images
If anyone was going to fool the masses into confusing a tragic death for an elaborate prank, it's Andy Kaufman. The comedian, who starred in "Taxi" and appeared on "Saturday Night Live," built his career on complex hoaxes and boggled minds. And although Kaufman's death was a tragedy, he's still the one having the last laugh, leaving a trail of conspiracy theories in his wake.
Kaufman died of lung cancer on May 16, 1984, at the age of 35. Although he had large-cell carcinoma of the lung — a disease typically attributed to years of smoking cigarettes — Kaufman was a non-smoker. "In fact, he was a health-food fanatic," Estelle Endler, his publicist, said (via The New York Times). The unforeseen nature of a young, healthy man dying suddenly of a terminal illness, combined with Kaufman's reputation as a trickster mastermind, led many of his fans and even his loved ones to question the tragedy. Here's a brief look at the skepticism that has persisted through the nearly four decades since Kaufman's untimely death.
Some people believe Andy Kaufman faked his own death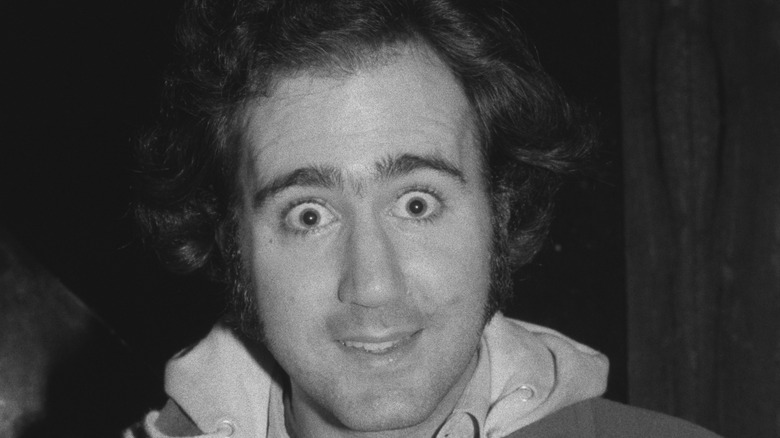 Michael Ochs Archives/Getty Images
The most popular conspiracy theory concerning Andy Kaufman's death is that the comedian masterminded the whole thing himself as a hoax. This theory was one of those notoriously pushed in the 2014 book "Andy Kaufman: The Truth, Finally," which was written by Kaufman's former girlfriend Lynne Margulies and his writing partner Bob Zmuda. According to the New York Post, Zmuda claimed that Kaufman told him in 1982 of a plan to fake his own death using the body double of a cancer patient.
"If I was going to be a little boy about it, I'd go into hiding for one or two years," Zmuda quotes Kaufman as saying. "But if I was going to be a man about it, it'd be 20 or 30 years ... Bob, it's who I am and what I do. Nothing could ever top it. I've given it great thought. Besides, I'm getting psyched. I'm starting an entire new life." Of course, the 30-year mark passed in 2014, the same year the book was released, without a miraculous reappearance from Kaufman.
"Andy loved to say, 'You never know,'" Kaufman's brother, Michael, told EW that year. "Even when we were talking about death and all that stuff, or just anything that seemed unbelievable ... I almost think it's my birthright that I have to say there's a glimmer [of hope]."