What To Do If You Spot A Police Suspect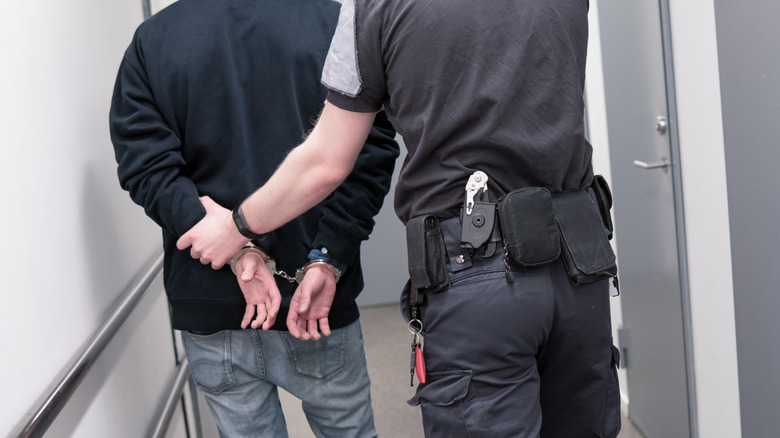 Thomas Andre Fure/Shutterstock
In the late summer of 2021, the headlines were dominated by the story of Gabby Petito, a travel vlogger and YouTuber who went missing while on a tour of national parks. As CNN notes, her boyfriend, Brian Laundrie, turned up back home without her and has since vanished (as of this writing). For now, Laundrie is not a suspect in this case, but he is a "person of interest," and law enforcement is keen to talk to him.
Often, when a criminal, a suspected criminal, or a person of interest in a criminal case disappears, law enforcement agencies will turn to the general public for help in finding him or her. Indeed, the idea of a "wanted" poster — a symbol of law enforcement asking for the public's help in finding a suspect — goes back at least to the Old West, according to HuffPost. But if authorities have asked for the public's help in identifying and finding someone, and a member of the public does indeed believe they've found that person, what are they supposed to do next? As it turns out, there's no one set of rules when it comes to these things.
You definitely shouldn't interact with the person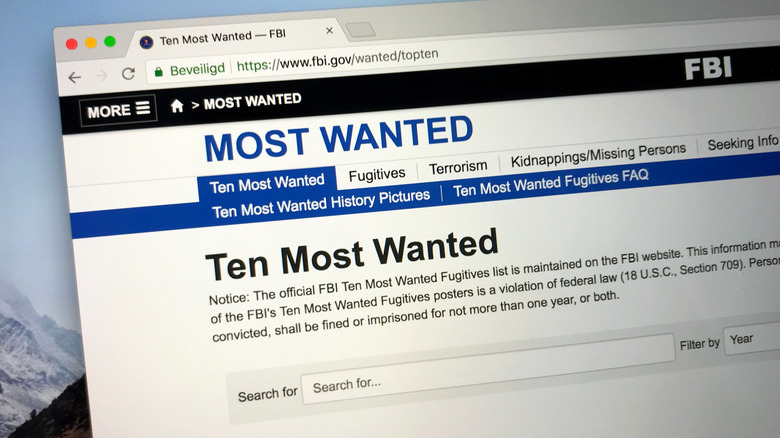 Jarretera/Shutterstock
In U.S. law, there's a concept called citizen's arrest, and it allows for a person who is not a deputized police officer to detain another person under certain circumstances. According to Cornell Law School, the law varies from state to state, and what may be a legal case of a citizen's arrest in one state may not be so in another. What's more, doing this is a bad idea for a number of reasons, not the least of which is the fact that the person may fight back, per Nolo. Or, you may have to the wrong person, in which you're now the one committing a crime and exposed to civil and criminal liability. Indeed, UCLA Law School Professor Paul Bergman says that trying to invoke a citizen's arrest is a matter of "roll[ing] the dice."
Long story short, if you see someone you recognize as being wanted by law enforcement — either as a suspect or as a person of interest — it's almost certainly best not to take matters into your own hands. Instead, you need to alert the authorities.
You have a number of options for alerting the authorities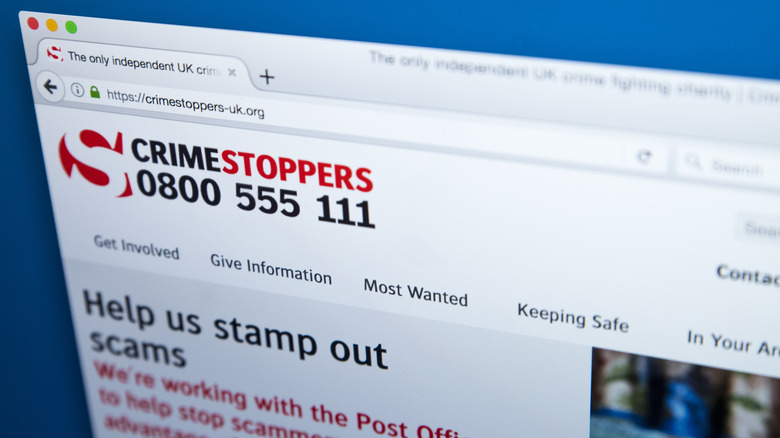 chrisdorney/Shutterstock
As it turns out, reporting someone or something to the police is not quite as straightforward as it may seem. You could make any of several different phone calls to several different agencies, or if you prefer not to talk on the phone, you could submit your tip in writing via a website. When all else fails, you could always call 911 (or your own country's emergency code). However, another resource available to you that wouldn't tax your city's emergency services is Crimestoppers. You could submit a tip to their national tip line, via telephone, or via their "Submit a Tip" page. Further, Crimestoppers has local affiliates, and you could always try to contact the one closest to you if you prefer to keep it local.
Not unlike Crimestoppers, the FBI also provides two ways of reporting something to them. Specifically, the agency has a toll-free tip line. And again, if you'd rather submit your tip in writing, you can do so via their "Submit a Tip" page.