The Surprising Motive Behind Serial Killer Richard Angelo's Murders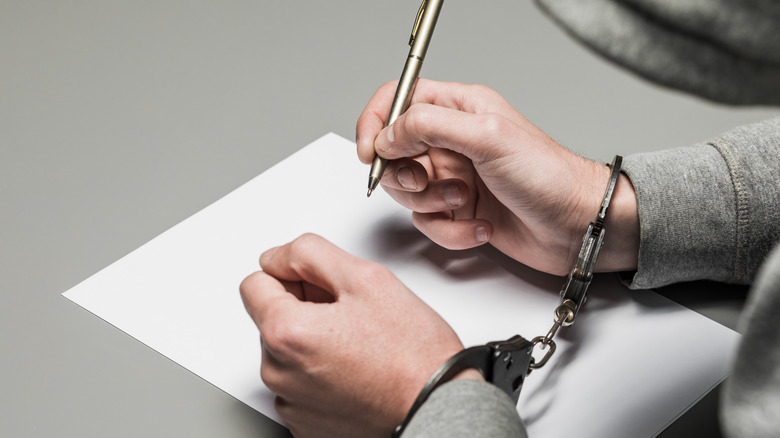 Fuss Sergey/Shutterstock
As a nurse, Richard Angelo belonged to an unusual group of serial killers. Medical professionals are meant to help and heal people, not murder them. So when they do turn bad, it seems especially shocking. Angelo's crimes definitely surprised those who knew him. "He was good in a crisis," Daniel P. Walsh, president of the Good Samaritan Hospital, where Angelo worked, told The New York Times.
Born on August 29, 1962, he was the only child of two educators. His father was a guidance counselor and his mother taught home economics on Long Island, New York. Angelo had been an Eagle Scout, the highest rank in the Boy Scouts. After graduating from high school in 1980, he studied at the State University at Stony Brook and then switched to a nursing program at the State University at Farmington. Angelo did well in his studies, making the honor roll each semester (via Thought Co.) When he first got out of school, he went to work at the Nassau County Medical Center's burn unit. Angelo had a few more jobs before joining the staff of Good Samaritan Hospital in West Islip, Long Island.
Richard Angelo wanted to be a hero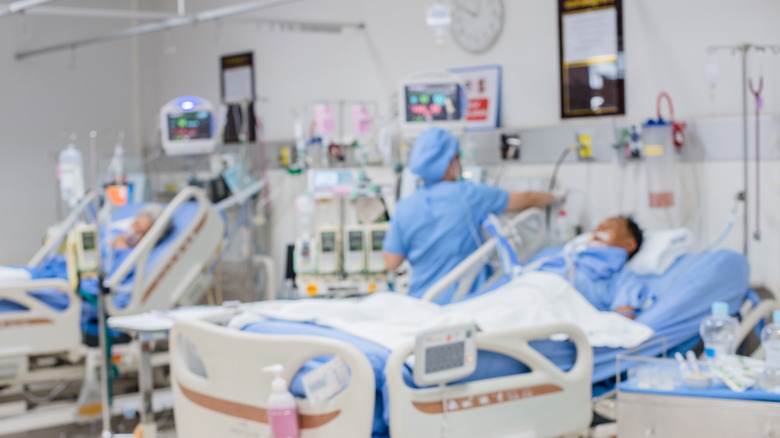 Medical-R/Shutterstock
From the outside, it looked like Richard Angelo devoted his life to helping people. He volunteered his medical expertise as an EMT with the Lindenhurst Volunteer Fire Department in his spare time. Angelo liked playing the part of the hero, and his interest in being seen as a great rescuer actually led him to do harm. "I wanted to create a situation where I would cause the patient to have some respiratory distress or some problem, and through my intervention or suggested invention or whatever, come out looking like I knew what I was doing," he explained in a later confession (via Psychology Today).
The details of how Angelo accomplished these attempts at being the rescuer were only discovered after one of the patients survived. The patient, Geralomo Kucich, testified that Angelo gave him some type of injection that caused him to quickly become seriously ill, according to The New York Times. Kucich said that Angelo "opened up his coat and pulled out something that looked like a pen. Then he says, 'Now, you are going to feel much better.'" Angelo used medications that caused muscle paralysis, but fortunately, Kucich was able to ring for help before the drugs took effect. A nurse came into the room to aid Kucich. Later tests showed that Angelo had used two different medications, Pavulon and Anectine, on Kucich (via Psychology Today).
Richard Angelo became known as the Angel of Death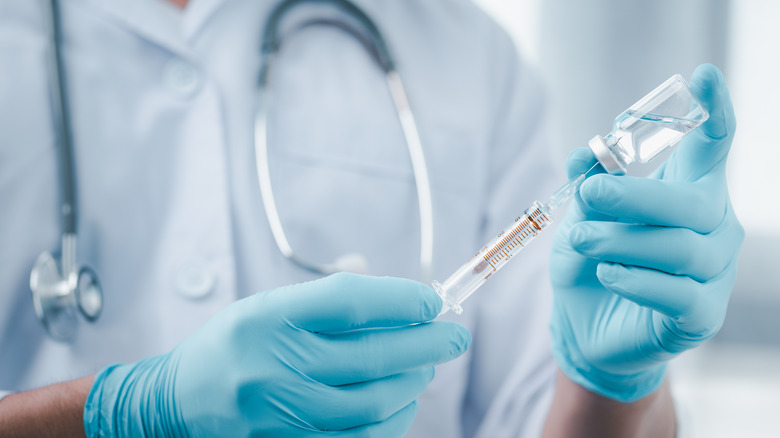 LookerStudio/Shutterstock
At the time of the incident with Kucich, Richard Angelo was the night supervisor in the Good Samaritan Hospital's special care unit (via The New York Times). This position gave him access to some of the hospital's most vulnerable patients. Angelo became the subject of an intense investigation, which led to him being arrested in November 1987. He first charged with three counts of assault, but after several bodies were exhumed, he was also charged on four counts of second-degree murder. Angelo was suspected of at least 10 deaths, and investigators examined a total of 38 deaths that occurred during Angelo's time at the hospital. This nurse-turned-killer was nicknamed the "Angel of Death" in the press.
Angelo later confessed to his crimes, and the video of this confession was used in his 1989 trial. He admitted that he gave patients shots of muscle-paralyzing drugs while they were sleeping so that he could step in and save the patients (via United Press International). Angelo was convicted of two second-degree murder counts, one criminally negligent homicide count, one manslaughter count, and one count of assault. He received a sentence of 61 years to life in prison. He later appealed his second-degree murder convictions, asking them to be reduced to manslaughter because he didn't fully understand the consequences of his actions because he had a psychiatric problem known as dissociative disorder. His appeal was denied, and he is currently an inmate at a New York state prison.