What Happened To Billy Milligan After He Was Acquitted?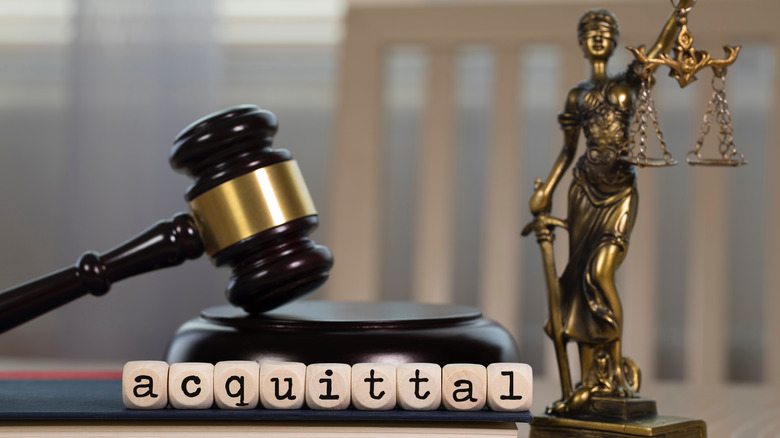 Tolikoff Photography/Shutterstock
Ohio State University (OSU) is known for being one of the top colleges in the state of Ohio, and for its Buckeyes football team (via US News). But the popular college, located in its capital Columbus, has a dark history. The school has reportedly been at the center of multiple rape cases and sex abuse incidences for the last several decades — on and off campus, per The Columbus Dispatch and Sports Illustrated. One of the very first publicized cases was that of Billy Milligan. In 1977, the 22-year-old sex offender on parole raped and assaulted three women from OSU at gunpoint. With his gun, he forced his victims to drive away from the campus before raping and robbing them. This was his modus operandi, and he also always forced them to drive him back near the school before leaving, per The Lantern. Authorities would arrest and charge him a few weeks after the crimes when one of his victims identified him in a police lineup. He was also thrown in prison for violating his parole.
According to Milligan, it wasn't him that committed the attacks. Rather, it was one of his many personalities. Milligan told investigators he did not remember committing any crimes. In court, Milligan used multiple personality disorder as his defense, says Columbus Monthly. Despite two of his victims identifying him as their rapist and a fingerprint tying him to one of the rapes, his defense was successful.
Milligan's surprising acquittal
During his time in jail awaiting trial, Billy Milligan was examined by doctors at Harding Hospital. It was then revealed that Milligan had 10 personalities. Other mental health facilities and doctors examined him as well, and it all checked out — he had 24 different confirmed personalities. All of these personalities varied from one being a Yugoslavian man in his 20s to a 3-year-old girl (via The Columbus Dispatch). In 1978, Milligan was acquitted and released to a state hospital instead of a prison. 
He became the first person to use multiple personality disorder as a defense and actually get off, per Associated Press. After his acquittal, Milligan would spend the next decade of his life in Central Ohio Psychiatric Hospital. During that time, he co-wrote a book titled "The Minds of Billy Milligan" in 1981. Then in 1983, Milligan agreed to repay the state for the costs of the mental health treatments. The price tag was apparently $450,000.
By 1986, he continued to make headlines. That year, Milligan escaped from the hospital and spent several months on the loose until he was caught, per UPI. A few months later, he'd be at the center of another story. In February 1987, Milligan did a hunger strike for 34 days, per another Associated Press story. He lost over 50 pounds in the process.
A year later, in 1988, he was released from the hospital and continued to seek follow-up treatment until 1991.
Life after Billy Milligan was acquitted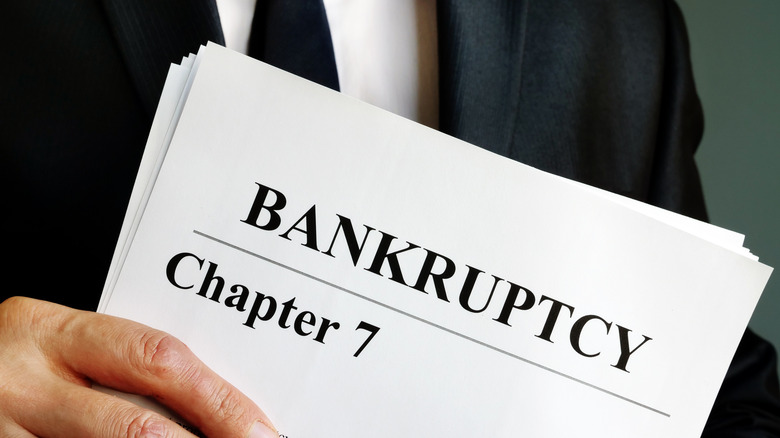 Vitalii Vodolazskyi/Shutterstock
Billy Milligan moved around after being a free man. He went to California and started a production company called Stormy Life Productions (via The Lantern) in an attempt to create a movie about himself, per The Columbus Dispatch. At one point, actor Leonardo DiCaprio was supposed to star as Milligan in a project. However, no such film has come out as yet. But in 2015, DiCaprio renewed talks about a movie on Milligan (via The Guardian). While in California, Milligan allegedly threatened a judge, and shortly after, he had to pay up when it was determined that he could not manage himself in 1996 (via Associated Press). The state of Ohio in turn sued him for failing to keep his promise to pay back expenses for his treatment and wanted royalties from his book. They won $120,000 in the case, per The Columbus Dispatch. In total, the state would receive $170,000 from Milligan. The costs likely hurt Milligan's pockets, as he would end up filing for bankruptcy.
Milligan managed to get himself out of bankruptcy and even moved to Ohio in the early 2000s. He was later diagnosed with cancer, and in 2014, he died at the age of 59.
The story of his life and crimes are the subject of a new Netflix documentary titled "Monsters Inside: The 24 Faces of Billy Milligan."