What Was Melvin Van Peebles' Net Worth When He Died?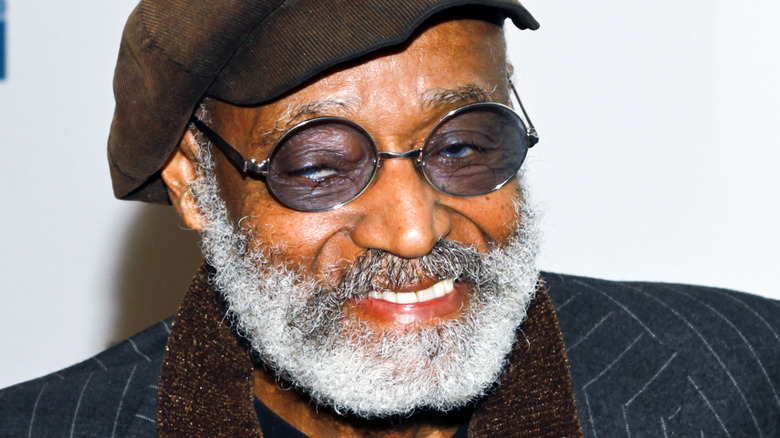 Sam Aronov/Shutterstock
When Melvin Van Peebles died on September 21, he left behind a legacy of creativity. The American actor, director, screenwriter, playwright, composer, and novelist was especially known for his work promoting Black cinema in the 1970s. He "knew that Black images matter. If a picture is worth a thousand words, what was a movie worth? We want to be the success we see, thus we need to see ourselves being free," said his son, director and actor Mario Van Peebles in a statement quoted by CNN. "True liberation did not mean imitating the colonizer's mentality. It meant appreciating the power, beauty, and interconnectivity of all people."
Often called the "godfather of modern Black cinema," according to AP News, which cited "Sweet Sweetback's Baadasssss Song" as one of the most noteworthy films in the '70s. Van Peebles wrote, produced, acted in, and wrote the score of the low-budget, arthouse movie that told the story of a Black man running from the law after tangling with two racist police officers. Van Peebles turned a $500,000 investment into a $14 million windfall at the box office — even with challenges such as an X-rating, mixed reviews, and small national distribution. The flick inspired the "Blaxploitation" genre and paved the way for more Black filmmakers to enter mainstream moviemaking, said Roger Ebert.
Movies and more movies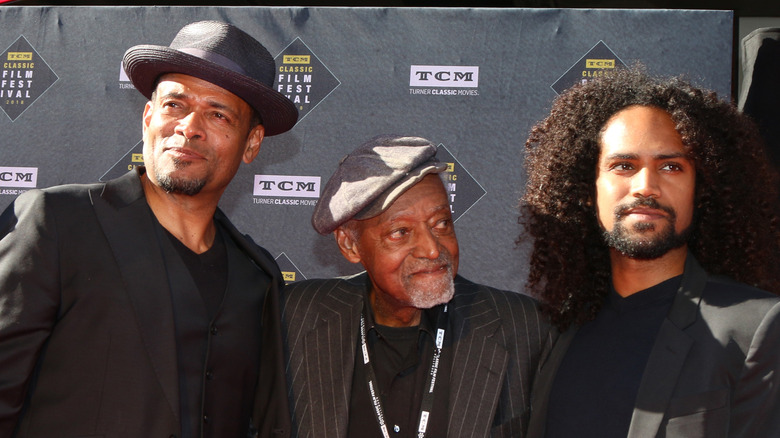 Kathy Hutchins/Shutterstock
His son, Mario, revisited the "Sweet Sweetback's" material in 2003 when he directed, "Baadasssss!," a documentary about the movie, reported NBC News. Mario had played his father's character as a child in the 1971 movie. The two also worked together in "Identity Crisis" (1989), a film Melvin directed and his son acted in and wrote; "Posse" (1993), in which Mario directed and starred in and his father appeared; "Panther" (1995), with Melvin turning his novel into a screenplay; Melvin also was cast in the Mario-directed "Love Kills" (1998) and "Redemption Road" (2010) (per NBC).
Melvin's first movie, "The Story of a Three-Day Pass," got him a film deal with Columbia Pictures to direct and act in "Watermelon Man," a year prior to the release of his most famous flick, reported the BBC. Melvin ended up directing 17 films, writing 18, and acting in 43. Some of the other films he starred in were "Jaws: The Revenge," "Last Action Hero," "Terminal Velocity," "Fist of the North Star," "We the Party," and "Peeples," said Celebrity Net Worth. 
Creating movies, books, musicals, and more gets bank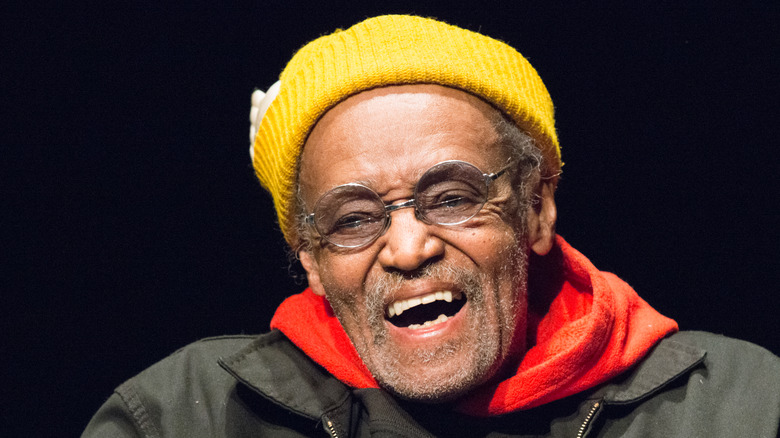 Mark Sagliocco/Getty Images
Melvin also found success on Broadway in 1971, where he produced and wrote "Ain't Supposed to Die a Natural Death," a musical which received several Tony Award nominations, including Best Book of a Musical and Best Original Score, according to Playbill. The musical garnered a Drama Desk Award for Most Promising Book. "It was a transformational experience — I saw people of all colors coming in, some who had never been to a theater before, and many who had, and some laughed, and some cried, and some applauded, but everyone was somehow changed," his son, Mario, said to The New York Times. 
"Ain't Supposed to Die" was followed by "Don't Play Us Cheap!" in 1973, a production he directed, wrote, and produced, reported Playbill. It also earned a Tony nomination for Best Book of a Musical. "Reggae" and "Waltz of the Stork" also opened in the early '80s. His awards included a Daytime Emmy, a Gotham Tribute Award, an Image Award, and a Los Angeles Pan African Film Festival Lifetime Achievement Award. He also wrote twelve books! All that creative activity paid off and Melvin's net worth was $3 million when he died on September 21 at the age of 89 (via Celebrity Net Worth).