The Mysterious Skeleton Discovered In Germany's Leine Castle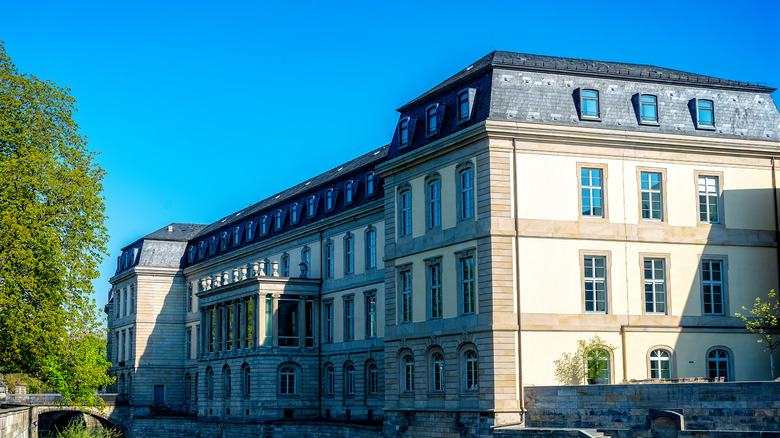 beckart/Shutterstock
Located in Hanover in Lower Saxony, Leine Castle is a former palace that is now used for the state's parliament (via Spotting History). Per Smithsonian Magazine, in 2016, renovations uncovered centuries-old bones and an ill-fated love story that begins in the 17th century.
Leine Castle was once the primary residence of Georg Ludwig (who later became King George I of Great Britain). Ludwig married his first cousin, Sophia Dorothea of Celle when she was only 16 (via National Geographic). By all accounts, Ludwig was a lousy husband, and his parents treated Sophia poorly. Like most royal marriages, theirs was one of politics and not of love.
Both Ludwig and Dorothea had affairs, and the latter was in love with her childhood friend Philip Königsmarck (per Lund University). Dorothea and Königsmarck hatched a plan to run away and elope, but their affair was exposed (most likely by a friend), and Georg discovered everything. After one final nightly visit, Königsmarck disappeared without a trace and was never seen again. When bones in the castle were found hundreds of years later, researchers wondered if they were Königsmarck's remains, and if so, could they determine what happened to the 29-year-old count?
The case might remain unsolved forever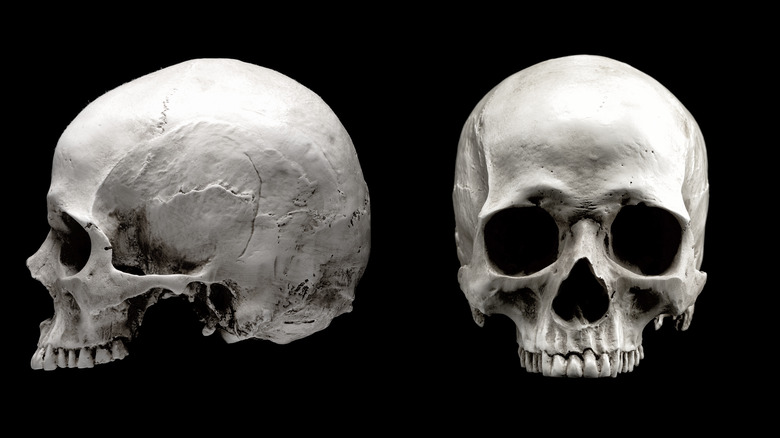 Raland/Shutterstock
According to Lund University, when Philip Königsmarck vanished, all fingers pointed to Georg Ludwig. He knew of the affair with Sophia Dorothea; who's to say he didn't have Königsmarck killed? Of course, this is all speculation, as Königsmarck's body was never found. Thus, when the bones in Lein Castle were uncovered, it was believed that Königsmarck had perhaps never left the last place he was seen (via Smithsonian Magazine). However, this theory was put to rest after DNA from Königsmarck's living relatives was compared to the DNA in the bones.
Per National Geographic, it was concluded that the bones belonged to at least five different people and one animal. Regrettably, none of them belonged to Königsmarck, and his disappearance and possible murder have yet to be solved. But although no one knows of Königsmarck's fate, Dorothea's is well documented. After the affair was discovered, Ludwig divorced Dorothea. He then sent her to live in exile in another castle until her death, three decades later. However, Dorothea and Königsmarck's love lives on in writing — more than 300 of their love letters are kept at Lund University in Sweden.