The Truth About Tina Turner's Difficult Childhood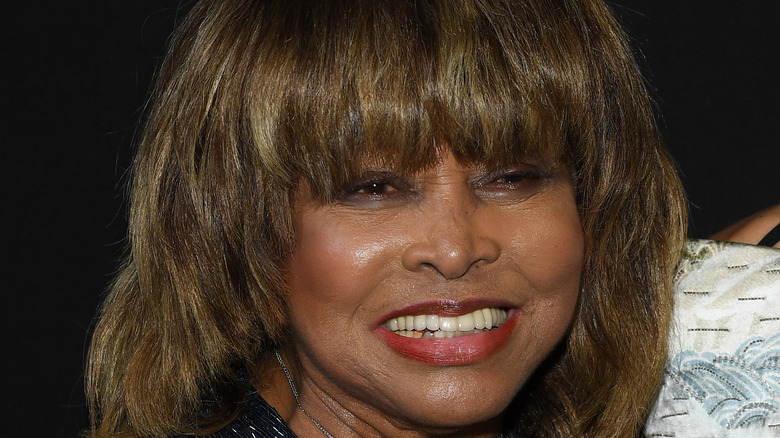 Pascal Le Segretain/Getty Images
Legendary and iconic singer Tina Turner officially retired in 2009 after a long and illustrious career, per Harper's Bazaar, and at 81, lives with her husband, Erwin Bach, in a luxurious property named Chateau Algonquin in Zurich, Switzerland. Nevertheless, she's never really left the spotlight and has been particularly popular in recent years thanks to the use of her song "The Best" as the love theme for David Rose and Patrick Brewer on "Schitt's Creek," the Broadway musical based on her life, "Tina," the recent publication of her book "Happiness Becomes You," her 2021 long overdue induction into the Rock and Roll Hall of Fame, and the 2021 HBO documentary about her recent life, "Tina." 
Turner has been open about her personal struggles for decades, starting with the 1986 publication of her book "I, Tina," in which she shared the shocking details of the abuse she endured for years from her ex-husband and former singing partner, Ike Turner. The book was later adapted into the 1993 movie "What's Love Got To Do With It" and Turner has become as well known for her status as a survivor and her triumphant comeback as a solo artist as she is for her hit songs like "Private Dancer" and "Better Be Good To Me," to name just a few. 
However, Tina Turner's struggles didn't begin with Ike. Born Anna Mae Bullock in Brownsville, Tennessee in 1939, she had a difficult childhood during which both of her parents abandoned her and her siblings, leaving them to be raised by Turner's grandmother.
Both of Tina Turner's parents left her before she was 13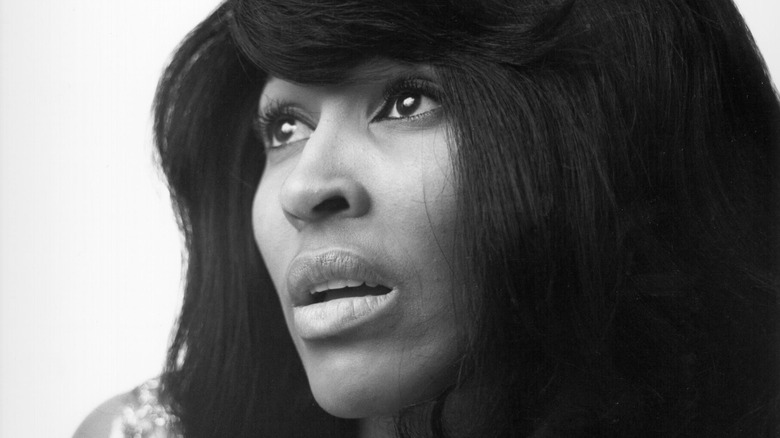 Michael Ochs Archives/Getty Images
In a 1986 interview with Rolling Stone that called her "the queen of rock and roll," Tina Turner described her parents as "well-to-do farmers" who didn't love each other and were always fighting. This led to Tina's mother leaving Tennessee for St. Louis, Missouri when Tina was 10; she had left before but had always taken her children with her. This time was different; Turner shared that she'd "thought she was going to send for me but she never did" and saying that in a way it didn't matter that her mother had gone but "[w]hat I simply missed was that she didn't love me." 
Her father left three years later when she was 13, but this was less traumatizing as she "was a little bit afraid of him. He wasn't friendly. He was friendly with everybody else but not with me." Turner went on to note that the first time she thought of race was as a fourth-grader when she saw a "pretty little white girl" at school to whom she compared to herself, a "tomboy," and thought "That's what I'd like to look like."
Tina Turner lived out a childhood dream as an adult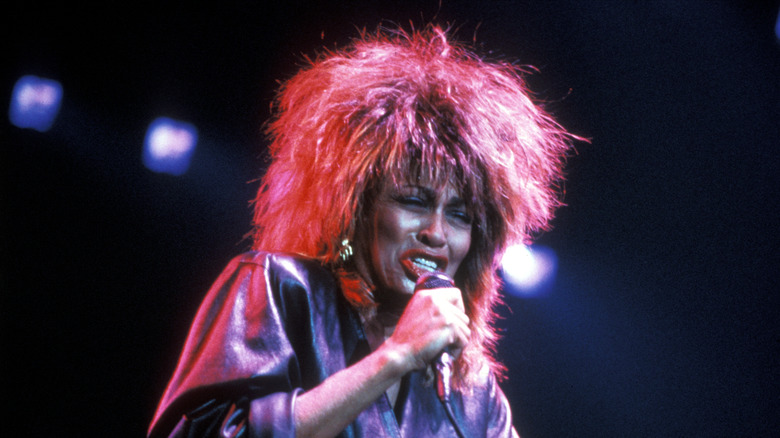 Graham Wiltshire/Getty Images
Tina Turner further explained to Rolling Stone the effects of racism on generations of Black Americans, stating "It's wishing that we, as a Black people, had had a chance to be as fantastic as we were before being knocked down and made slaves." Turner also had a hard time with her school work, revealing that it was probably because of "some psychological factor about my home life" but was "was always promoted, because I had manners and personality and I tried." Years later as a successful rock star, Turner lived out a childhood fantasy when she "bought my mother a house, and now we all go there — my sons, my sister, her daughter ... I'm reliving something I wanted when I was a child ... I've made that dream a reality." 
Turner noted that her childhood role model had been Jacqueline Kennedy Onassis, laughing that her "taste was high" and that she'd looked to presidents' wives for inspiration as "a farm girl who stood in the fields, dreaming, years ago, wishing she was that kind of person." She went on to explain that if she'd actually had the kind of life about which she'd daydreamed, she couldn't have become a legendary singer, as "if I had been that kind of person, do you think I could sing with the emotions I do? You sing with those emotions because you've had pain in your heart."