Here's Who Inherited Bob Marley's Fortune After His Death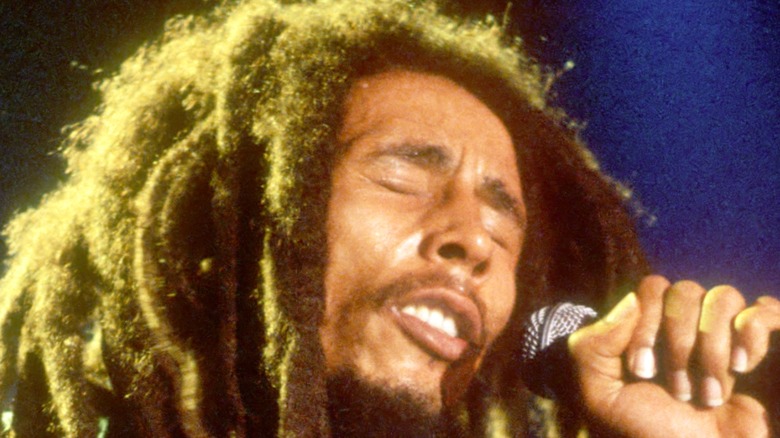 Michael Ochs Archives/Getty Images
On May 11, 1981, reggae icon Bob Marley died after battling cancer for years. Most celebrities who amass a fortune prepare a last will and testament in the event of their death. Marley, however, didn't write a will as doing so displayed great concern for earthly possessions, which was against his Rastafarian beliefs. According to Celebrity Net Worth, Marley's estate was worth $11.5 million at the time of his death, which is equivalent to roughly $34 million in today's money.
The decision regarding how Marley's estate would be divided rested on Jamaican laws in the absence of a will. Per Jamaican regulations, 10% of the deceased's estate goes to the widow immediately, gaining access to another 45% in their lifetime, while the remaining amount must be shared equally among the children. Bob was married to Rita Marley, and he had 11 children from seven different women (via Face 2 Face Africa). The distribution of assets would have been easy enough, but some family members deemed the law unfair and a legal battle over Bob Marley's estate ensued.
Legal battles over Bob Marley's estate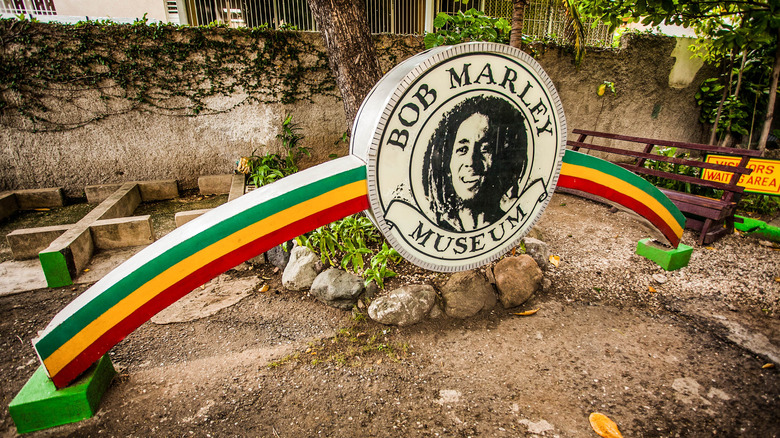 Photo Spirit/Shutterstock
Before Bob Marley's estate could be divided, his attorney, David Steinberg, convinced Rita Marley to forge Bob's signature on documents that would allow her to have the majority of the reggae star's assets and fortune. The ruse was discovered and as a result, Rita was excluded as a trustee of Bob's estate, according to Probate Firm. In addition, there were also claims from Marley's children, his bandmates, and his music label. The battle over his estate and the rights to his songs continued for years after his death.
After numerous and lengthy legal battles, Bob Marley's estate, under the name House of Marley, is now managed by four of his children, while the other siblings are members of the board, per Face 2 Face Africa. The estate also continues to earn money through various Marley-themed products including apparel, headphones, speakers, and turntables. In 2020, Marley placed eighth in Forbes' list of top-earning deceased celebrities with earnings of $14 million yearly.