Here's How Many World Records Madonna Holds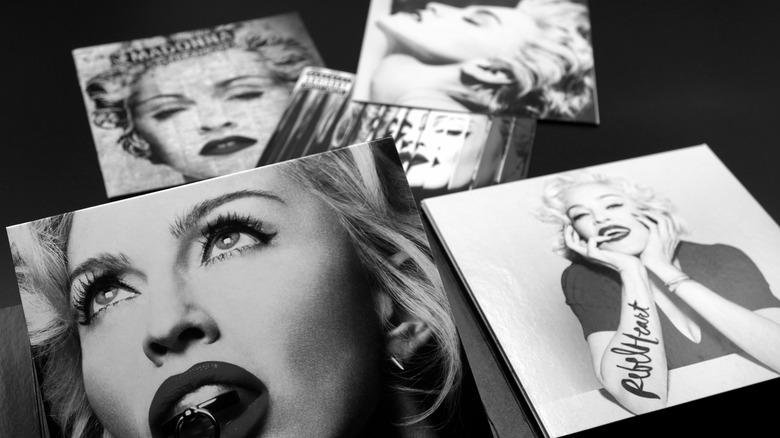 Kraft74/Shutterstock
Madonna's career has left a seismic impact on the pop music industry and music at large. The mononymic singer has achieved just about everything one can and has a slew of world records that still hold today. Indeed, Madonna's impressive career has spanned four decades, and her works showcase her sheer star power in many different ways.
According to Guinness World Records, Madonna achieved the highest-grossing music tour for a woman with her 2008-2009 "Sticky and Sweet" tour that brought in around $408 million. Elsewhere, 2008 also saw her smash the record for largest internet concert when 11 million tuned in on their computers to watch the Queen of Pop. For comparison, the previous record was the 3 million when people watched none other than Sir Paul McCartney. Madonna also partook in the largest environmental funding event in 1998, raising $2 million to support rainforests and indigenous people along with Billy Joel and Elton John. Wherever Madonna goes, the money follows.
Madonna has over a dozen world records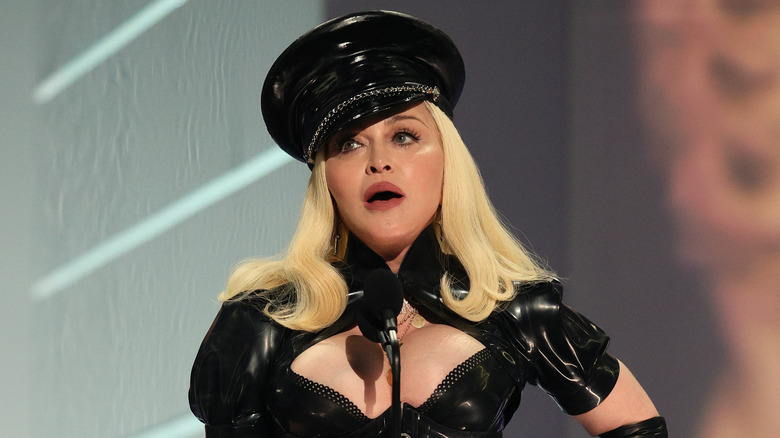 Theo Wargo/Getty Images
Madonna has a whopping 16 Guinness World Records, and the accolades don't stop there (via Mad Eyes). She has been nominated 68 times for the MTV Video Music Awards and won 20, and is only behind Beyonce in the all-time winners' list. She has seven Grammys, two Golden Globes, two Brit Awards, and 11 International Dance Awards. She even holds records in cinema: Her starring role in "Evita" saw her earn the record for the most costume changes in a movie, with 85 different outfits displayed across the film "Evita."
Madonna's most impressive feats come from her chart-topping successes. She is the best-selling female recording artist of all time and the highest-ranking solo artist on Billboard. She has the most consecutive top 5 singles, the most top 10 hits, the most No.1 hits on a single Billboard chart, and the most No.1 hits on all Billboard charts combined. When she doesn't reach the top, Madonna still gets pretty close: the singer has the most No.2 hits as well. It could be decades before an act gets close to the success of Madonna.