The Tragedy Of One-Hit-Wonder Joan Weber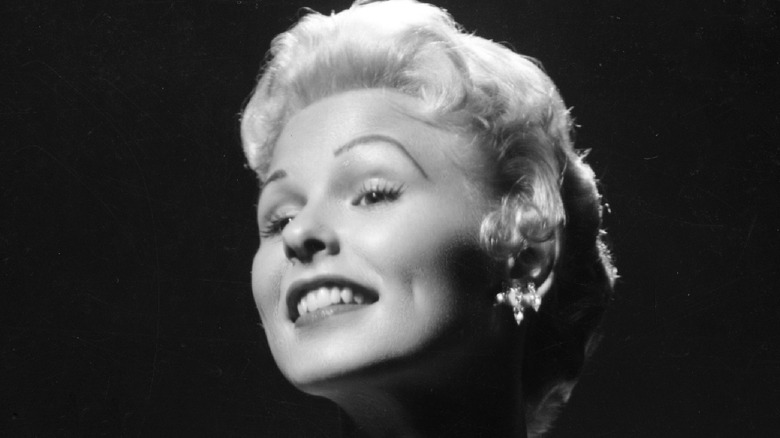 Michael Ochs Archives/Getty Images
The phenomenon of the one-hit-wonder is a fascinating topic within pop music. What makes some performers have hit upon hit year after year and what makes some burst onto the scene with a beloved, chart-topping song only to never repeat their success and disappear into obscurity as quickly as they arrived? The story of Joan Weber has all of the classic one-hit-wonder moments. Per Historic Camden Count , Weber was born in Paulsboro, New Jersey in 1935. At the age of eighteen, she was married to a bandleader and pregnant with her first child. Her husband introduced her to a talent manager who then introduced her to Charles Randolph Grean, a talent scout and producer who worked for RCA and New York's Dot Records. 
Grean was impressed with Weber — according to One Hit Wonders, he later described her as "a wide-eyed, virginal, vulnerable, 105­-pound waif." One day, one of Grean's favorite demo singers was unavailable; Joan Weber was standing by, though, and she recorded the song "Marionette." Grean called the performance "no Grammy winner" but shopped around the tape until it piqued the interest of Mitch Miller of Columbia Records. Miller later said of the young singer "Joan Weber had a five-and-dime voice. She sounded like every girl you ever heard singin' behind the counter in a five­ and-dime store." Perhaps it was this unpretentious, relatable quality that led to her being selected to sing a song for a popular television drama.
Joan Weber made pop chart history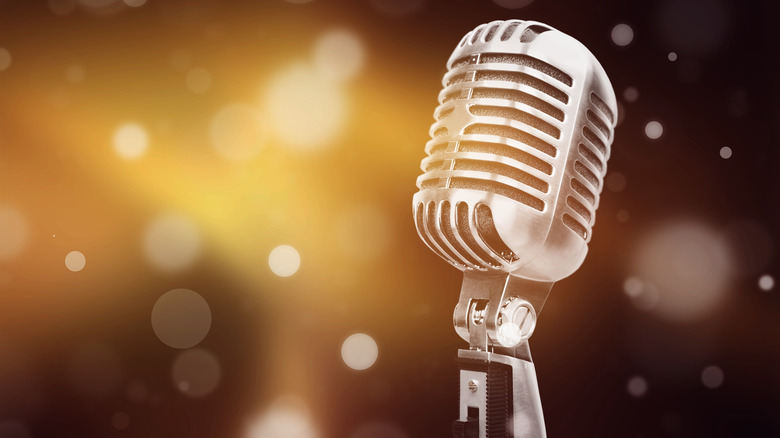 Billion Photos/Shutterstock
As reported by One Hit Wonders, the long-running CBS television show "Studio One" was planning an episode about shady doings within the recording industry and needed a song to feature within the program. Mitch Miller ended up with the rights to the song "Let Me Go, Devil," a song about alcoholism that had been recorded by singer Georgie Shaw but hadn't gone anywhere. A team of CBS songwriters reworked the song to feature lyrics about a bad boyfriend and Miller selected Joan Weber to record it with Jimmy Carroll's Orchestra, explaining "I wanted to cut ["Lover"] with a voice nobody knew, so the audience wouldn't be distracted from the storyline." 
The episode aired on November 15, 1954, and "Let Me Go, Lover" appeared six times over the course of the show. Within two weeks, Weber's song had sold half a million copies; it was reportedly the first time in pop chart history that a song entered the charts after appearing just once on a television show. Per Historic Camden County, it was on the Billboard charts by December 4 and by January 1955, it topped every possible chart, including the "Disk Jockey chart," the "Best Seller chart" and the "Juke Box chart." It stayed at the top for four weeks and sold over a million copies. Covers by pop singers Patti Page and Teresa Brewer and country singer Hank Snow quickly followed, but none were as popular as Weber's original version.
"Let Me Go, Lover" was Joan Weber's one hit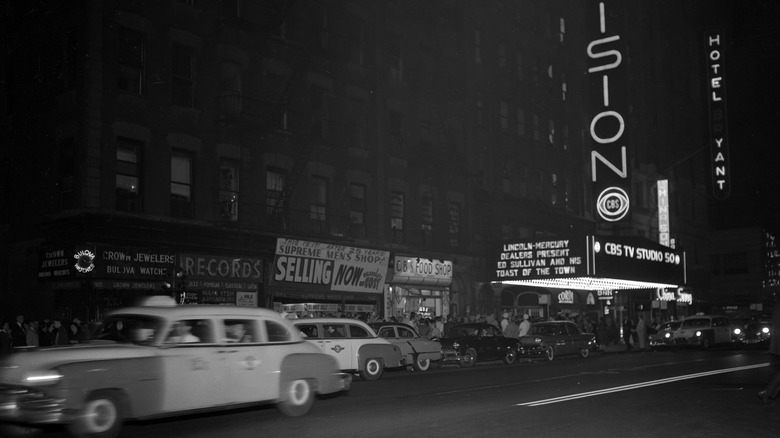 Michael Ochs Archives/Getty Images
At the height of her fame, Joan Weber gave birth to her daughter, Terry Lynn, per Historic Camden County, and made an appearance on "The Ed Sullivan Show" a week later. She went on to appear at the famed Copacabana nightclub for a reported $10,000 a week and took elocution and singing lessons, planning to continue her singing career. She recorded two follow-up singles, "It May Sound Silly" and "Gone," but neither of them charted at all, let alone rose to the heights of popularity of "Let Me Go, Lover." Just eighteen months after her number one hit, CBS canceled Weber's contract and her marriage ended. 
Joan Weber went on to perform in Philadelphia bars and worked as a library clerk in New Jersey. As reported by Historic Camden County, CBS attempted to mail her a royalty check in 1969, as "Let Me Go, Lover" had appeared on several compilation albums, but it was returned stamped "Address Unknown." In 1975, the "American Top 40" radio show did a countdown of "Top 40 Disappearing Acts" and Joan Weber was featured at number one. Weber was eventually admitted as an inpatient at the Ancora Psychiatric Hospital in Ancora, New Jersey, where she died of heart failure in 1981.