Here's Why Japan's Princess Mako's Engagement Is So Controversial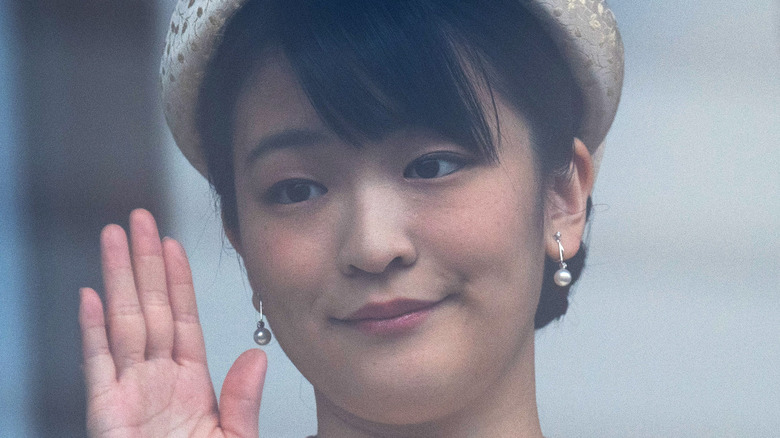 Carl Court/Getty Images
As Prince Harry and Meghan Markle have demonstrated through their stepping away from royal duties in the U.K., the incredible scrutiny reserved for members of the monarchy can often be too much to bear. As Markle explained: "Unlike what you see in the movies, there's no class on how to speak, how to cross your legs, how to be royal" (via Sky News). But at the same time, everyone has an opinion about whether you live up to the standards of an idealized vision of what royalty should be.
On October 26, 2021, Princess Mako of Japan — the niece of Japanese Emperor Naruhito — will finally wed her long-term partner, Kei Komuro, according to Kyodo News. The pair, who are both 29, first met back in 2012, when they were both studying at Tokyo's International Christian University, according to Japan Today. They became "unofficially" engaged in 2017.
But despite what those unfamiliar with the Japanese imperial family might expect, the impending wedding is not being considered a cause for celebration by the majority of the princess' subjects. Here's why.
The royal scandal rocking Japan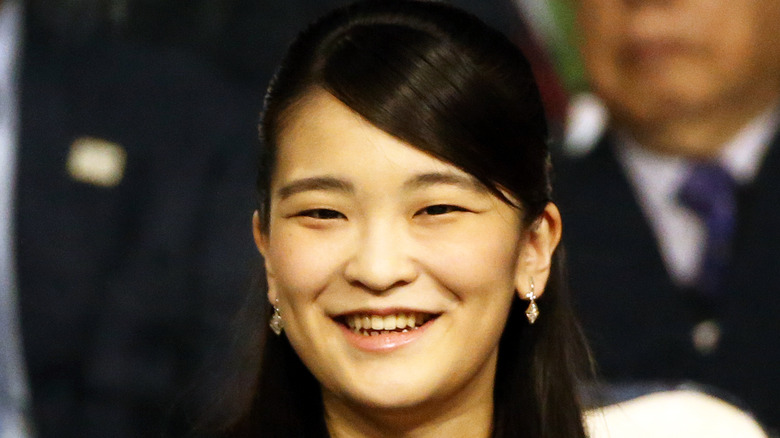 Koji Watanabe/Getty Images
Princess Mako's fiance, Kei Komuro, is considered a "commoner," and, as is traditional in Japanese royal protocol, Princess Mako will therefore be stripped of her royal status when she marries him, according to Kyodo News. Typically, an exit from the monarchy would be accompanied by a one-off payment of 150 million yen ($1.35 million), but the princess has rocked Japanese royal watchers by turning the money down. Similarly, the wedding will take place with no ceremony and will be the first marriage between a female Japanese and commoner in living memory not to follow protocol.
Princess Mako has taken these extraordinary steps in light of the huge amount of negative press concerning a financial dispute involving Komuro's mother — details of which first emerged in 2017, just after the announcement of the couple's engagement. Notably, many supporters of the imperial family have claimed the clash brings the royals into disrepute, according to The Independent. A source close to the family claims that the princess will be effectively "disowned" by the imperial family following her wedding to Komuro, according to Kyodo News, which also reports that the princess has experienced post-traumatic stress disorder as a result of bullying in the press and online.
After the wedding, the couple plan to relocate to New York, where Komuro works as a lawyer.