How Nirvana Helped Rejuvenate Weird Al Yankovic's Career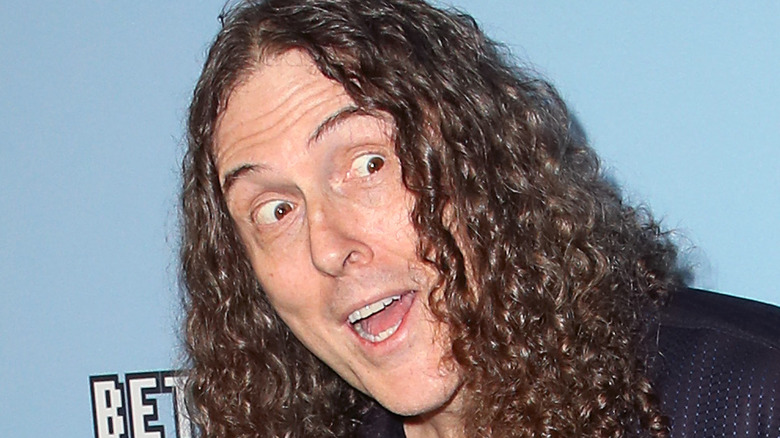 David Livingston/Getty Images
Remember the heyday of file-sharing software, back when "Weird Al" Yankovic was so ubiquitous that just about any parody song was labeled on those programs as a "Weird Al" recording? Back then, Yankovic was riding high on the popularity of tunes like "Achy Breaky Song," "Amish Paradise," and "Pretty Fly for a Rabbi" that remained well-loved by his fanbase years after the fact. Then you had his 1980s songs, which included several food-based parodies and/or rewritten versions of Michael Jackson hits. And this was a few years before his most successful single, "White & Nerdy," which peaked at No. 9 on the Billboard Hot 100 in 2006. As such, it's interesting to note that there was a time when Yankovic was struggling to remain relevant.
By the early 1990s, Yankovic's career had pretty much stalled, and much of this was due to the 1989 box-office bomb "UHF." Although it has since received belated praise as a cult classic, as noted by The A.V. Club, the movie's commercial failure led to three years in which "Weird Al" didn't release any new music, leaving many fans wondering about what happened to their favorite parody artist. That is, until Yankovic became aware of the next big thing in the rock scene — a three-piece band from Seattle that didn't sound like anyone else on the radio. That band, of course, was Nirvana, and this is how they helped "Weird Al" Yankovic bring his erstwhile dormant music career back to life.
Smells Like Nirvana brought Weird Al back to the top 40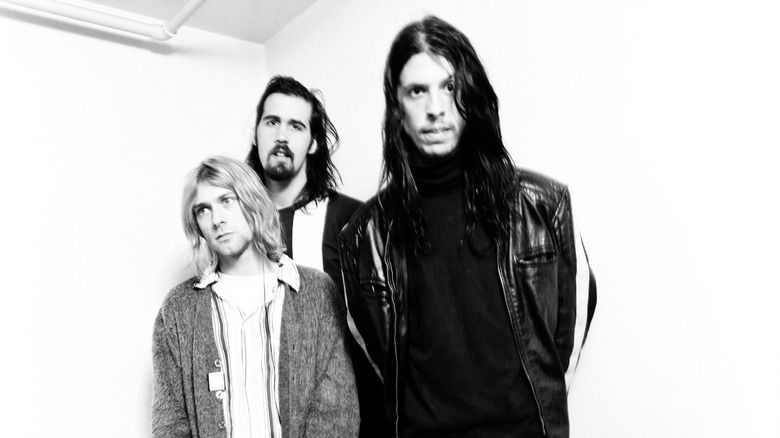 Gutchie Kojima/shinko Music/Getty Images
Most artists whose songs got parodied by "Weird Al" Yankovic were honored to have been razzed by the musician. Sure, there have been exceptions, such as Coolio, who was notably upset that Yankovic transformed his mega-hit "Gangsta's Paradise" to a comedic song about the Amish lifestyle (via Yahoo). But Nirvana was firmly in the former camp, as their frontman, Kurt Cobain, was a longtime fan of Yankovic's music, referring to the singer-accordionist as "America's modern pop-rock genious [sic]" in his journals, as quoted by Kerrang. The two men even discussed the would-be parody beforehand; knowing Yankovic's discography quite well, Cobain thought the song was about food, but "Weird Al" explained that it was going to be a tune about how "no one can understand [Nirvana's] lyrics."
That conversation served as the genesis for "Smells Like Nirvana," which, as intended, poked fun at Cobain's arguably unintelligible vocals on Nirvana's breakthrough hit, "Smells Like Teen Spirit." The parody also came with a video that directly referenced that of Nirvana's song, complete with a pep rally setting, dancing cheerleaders, and even the same person who played the janitor on the original video. Those factors helped make "Smells Like Nirvana" a decent-sized Billboard Hot 100 hit as it reached a peak of No. 35 in May 1992. 
It took him three years, but "Weird Al" was back on track thanks to his Nirvana-spoofing comeback single. As for Cobain? Well, he's often been quoted as saying that "Smells Like Nirvana" was a sign that he and his band had "really made it."