Is Janis Joplin Buried Anywhere?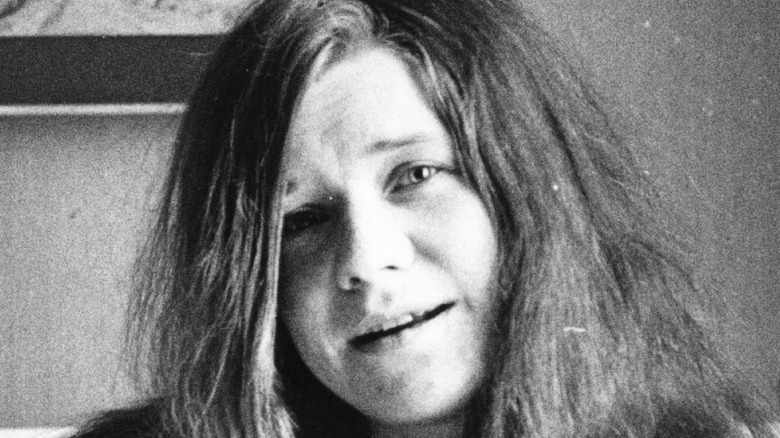 Evening Standard/Getty Images
Janis Joplin was, like a lot of key figures in the music of her generation, known as much for the tragedy of her death as she was for her music. Sure, her exuberant stage presence, blues-tinged vocals, and in particular, her cover of Kris Kristofferson's "Me and My Bobby McGee" made her famous but much of the mystique surrounding her came well after she died. As so often happens in the music industry, Joplin's star burned bright only for a moment before being extinguished — in this case, due to a heroin overdose, as Britannica notes. After Joplin died, her second studio album reached No.1 on the charts.
Though her death was tragic, her remains were treated with the dignity and respect they deserved, in keeping with Janice's nature as a shy, quiet and introspective woman from a religious family (as NPR News reports).
Janis Joplin was cremated and her ashes were scattered in the ocean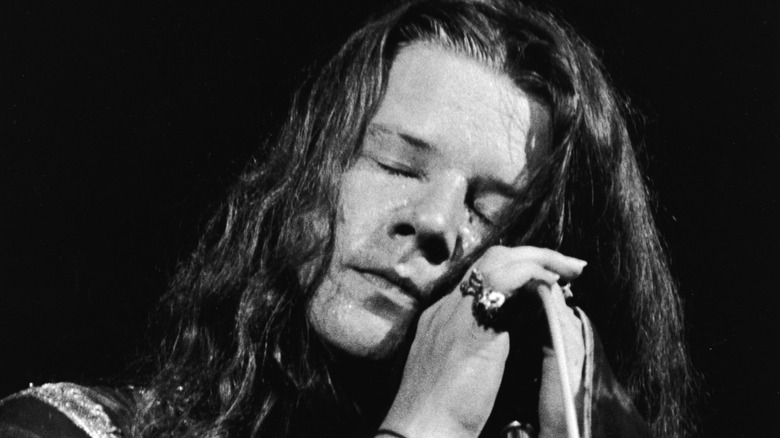 Hulton Archive/Getty Images
Janis Joplin died of a heroin overdose on October 4, 1970, according to The New York Times. Though by this stage in her career, she had already begun to crack into the music industry, widespread mainstream success had eluded her, and she was not yet the superstar that she would become after her death. Funeral services for Joplin were private and attended by only ten people. Afterward, she was cremated and her ashes were scattered in the Pacific Ocean, near California's Marin County.
The choice of the ocean as her final resting place made sense for Joplin. According to Britannica, she grew up in Port Arthur, Texas, on the Gulf of Mexico. Later on in her career, Joplin had spent quite a bit of time living and working in San Francisco, just a few miles from where her ashes would be scattered.