The Eerie Way An Entire Nebraska Choir Survived A Church Explosion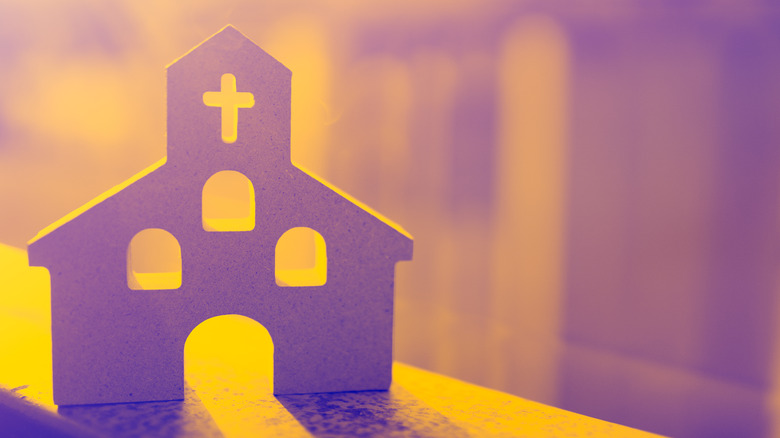 MIA Studio/Shutterstock
On the evening of March 1, 1950, choir practice was scheduled to take place at the West Side Baptist Church located in Beatrice, Nebraska. Martha Paul, who had been the leader of the choir for 30 years, required all members to be on time for Wednesday night practices that started at 7:20 p.m. At 7:25 p.m., the town heard a large explosion that shattered house windows and caused a power outage. Upon investigation, it was discovered that the blast came from the church, and it was so destructive that it destroyed the entire structure, according to Silly Sutras.
That afternoon, Rev. Walter Klempel was at the church, and he lit the coal furnace at about 5:30 p.m. to prepare for the choir practice that night before leaving. Authorities suspected that a broken pipe may have leaked gas into the church and caused the explosion when it reached the lit furnace. Although 15 members of the choir were expected to be at the church when the incident happened, there were no casualties as everyone ran late for different reasons, as reported in The Nebraska State Journal clipping, via Newspapers.
Choir members had reasons for running late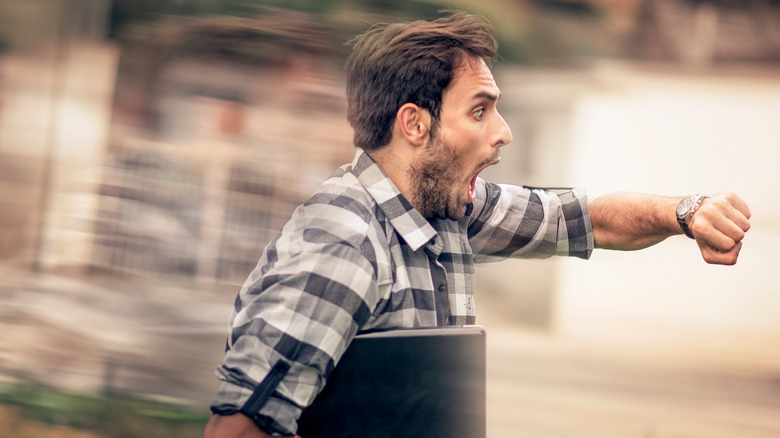 TeodorLazarev/Shutterstock
Choir leader Martha Paul was strict about punctuality, and it was an extremely rare occurrence for members to be late. On that particular night, however, all 15 people weren't present. Typically, members arrived at the church at about 7:15 p.m. to prepare for practice, as reported by Snopes.
High school student Ladona Vandergrift was doing her homework before the practice, and she was having difficulty with one geometry problem. She was already running late, but she decided to finish her homework before heading to church. Two other high school girls were late because they wanted to finish listening to a radio show that ended at 7:30 p.m. The pianist wanted to get to church early, but she took a nap after dinner and was only awakened by her mother at 7:15 p.m.
Two other choir members couldn't get their cars to start, which left them without a way to get to the church. Joyce Black, a stenographer, was feeling lazy that night and didn't leave early as she usually did. She was getting ready to depart when the explosion happened. Harvey Ahl was at home taking care of his children as his wife was away. He thought about bringing his boys to choir practice, but he lost track of time. By the time he checked his watch, he was already late.
Were they saved by divine intervention?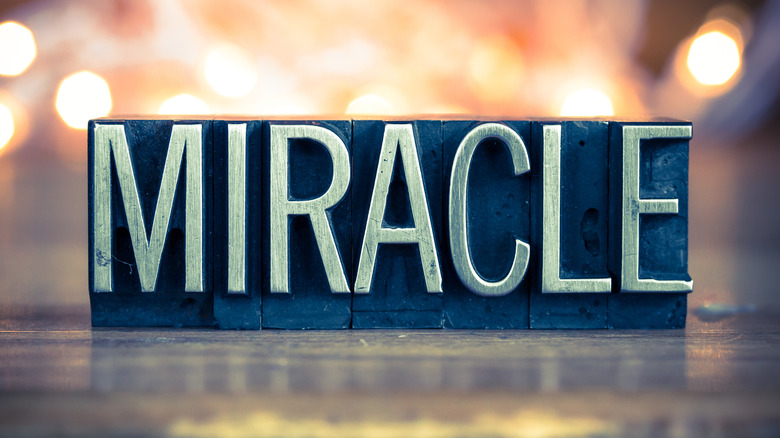 enterlinedesign/Shutterstock
The fact that all choir members escaped the church explosion was baffling to the community, especially since all of them were known to be prompt. Based on the attendance of choir members in the past, there was a one-in-a-million chance that all of the choir members would be late on that fateful Wednesday night (via Snopes). One choir member said, per Holy Thought, "Most often everyone was there on time. I can't remember a time where anybody came late." The incident was so bizarre that it was featured in an episode of "Unsolved Mysteries" that aired in 1990.
According to Medium, the explosion was so destructive that if the choir was there, no one would have made it out alive. Some say that it was a stroke of luck or a big coincidence, but many in the town of Beatrice believe that it was divine intervention that saved the lives of all the choir members.