The Truth About Walt Disney's 'Secret' Apartment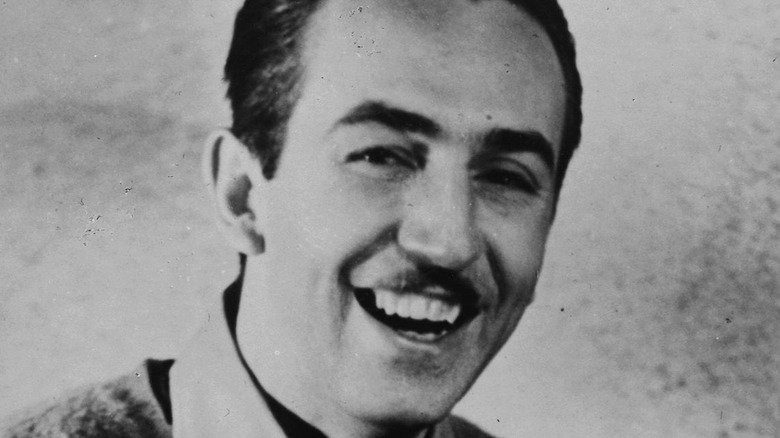 General Photographic Agency/Getty Images
California's Disneyland and Florida's Walt Disney World are chock-a-block with references, sight gags, jokes, and other nods to the builders of the parks. Indeed, as Disney Tourist Blog notes, finding them and documenting them is something of a cottage industry among Disney theme park fans. And while it may be tempting to label some of these references as "secret," the fact is they're there for all to see — you just need to know where to look and perhaps have a little context to get the jokes.
One such "secret" at Disneyland was/is Walt Disney's apartment, which he built for himself and his family when the park was being constructed. Disney himself was keen to keep the existence of the apartment under wraps, although as we'll soon learn, he failed at that. And of course, today it's hardly a secret at all — you can even take a tour of it, according to Disneyland's website.
Walt Disney's secret Disneyland apartment looked like a fire station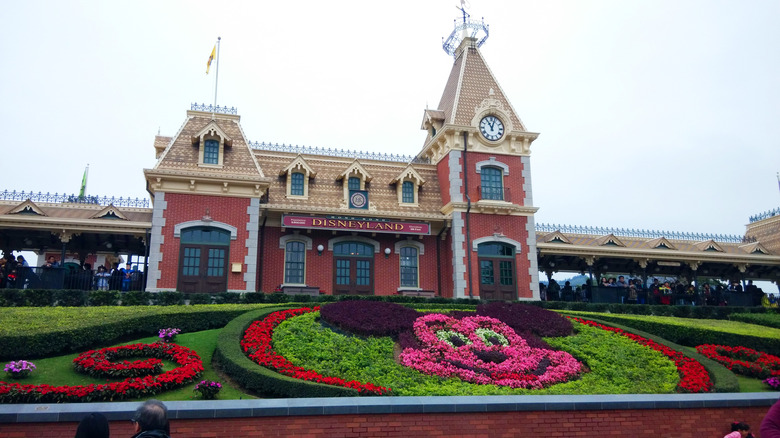 Shuhazmir Selamat/Shutterstock
As construction crews were putting hammer to nail to build Disneyland, Walt Disney himself wanted to put his personal touch on the Anaheim theme park, to the point of even building an apartment for himself. Specifically, according to TV Over Mind, it was built over the Main Street fire station, and in keeping with the firefighting theme, was itself filled with firefighting-related references, including a fireman's pole. Walt built the 500-square-foot apartment with a view that allowed him to sit and watch the Disneyland crowds in peace. But that peace eluded him as some theme-park goers got a bit overzealous in their attempts to meet the man in his second home.
Of course, Walt died in 1966, according to Britannica, and his apartment became just another inaccessible part of Disneyland that didn't draw much attention. Indeed, so forgotten was the apartment that few photos of the original exist (this was at least partially due to Walt forbidding photos). These days, however, the apartment has been restored, and for the right price, you can take a tour of the apartment and other parts of the park of which Walt had a personal connection, according to PopSugar.