How Marie Antoinette Could Have Been Saved From Execution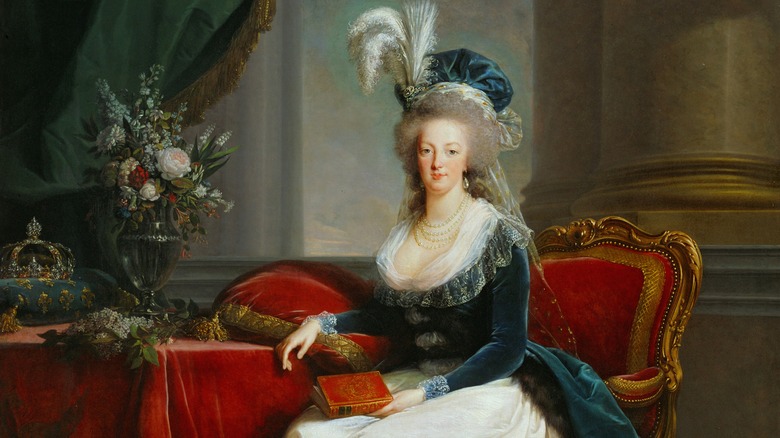 Imagno/Getty Images
As the last queen of France, Marie Antoinette is one of history's most recognizable figures. From tales of ridiculously lavish spending and extravagant parties to constant rumors of infidelity, Antoinette makes the perfect villain to the destitute citizens of France. And it was supposedly her and her husband's spending habits that ultimately led to what is now known as the French Revolution. While we know that this is not entirely true and that France was deep in debt before Antoinette took power, it didn't keep the people from overthrowing the monarchy, Mental Floss reports. As a result, both Marie Antoinette and her husband King Louis XVI were captured and put to trial for their crimes.
Louis XVI eventually went before France's newly formed National Convention to face numerous accusations, including military failures, foreign conspiracy, and treason, according to Alpha History. His trial was not exactly fair nor impartial, so needless to say, the outcome was not ideal for the fallen king. Even though he was able to be represented by some of France's top lawyers, he still was not successful in his defense. Ultimately, Louis was convicted by 693 members of the National Convention and sentenced to death by guillotine. Once the king was dead, all attention now turned to his wife, Marie.
The Carnation Plot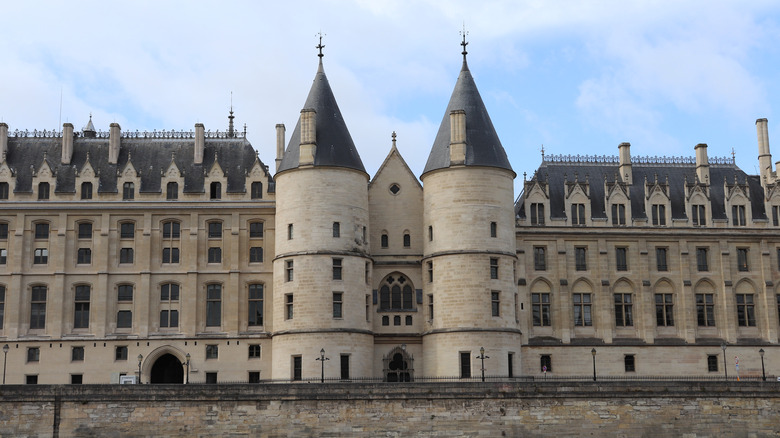 EBASCOL/Shutterstock
Contrary to popular belief, not everyone hated the queen. Though her reputation by this point was in tatters, she still had some supporters. As she awaited trial, Marie Antionette was transferred to the Conciergerie, where she remained imprisoned. While she was there, a man named Alexandre Gonsse de Rougeville paid her a visit. But he didn't just come by to have a spot of tea — he had a plan to break her out and needed her to be in on it. Of course, he couldn't just chat with her about his idea, so he got creative.
Per Life Persona, when Rougeville had a discussion with Antionette in her cell, he managed to drop two carnations and signal to her to pick them up once he left. When she did, she found a piece of paper tucked into the petals telling her that "men and money would return to the prison on Friday." The plan was to bribe particular people to remove Antionette from her cell and bring her to safety. It sounded like a good idea until it fell apart when one of the guards whom they bribed turned on her at the last minute and foiled the whole plan. This scheme to free the queen became known as the Carnation Plot.
Following her escape attempt, Marie Antionette was convicted by an all-male jury on various charges. And on October 16, 1793, Marie Antoinette was executed by guillotine after the last chance to save her failed.