This Is Where Jim Morrison Is Buried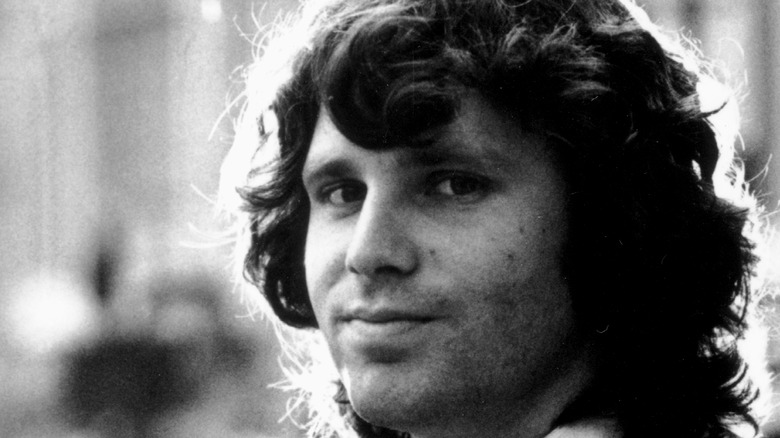 Michael Ochs Archives/Getty Images
In perhaps one of the most unsettling and lamentable deaths in rock 'n' roll history, Jim Morrison was only 27 when he died (via All That's Interesting). Morrison was an artist through and through and had formed The Doors in 1965. They quickly rose to the top of the charts. Per The Guardian, Morrison's erratic on-stage presence and poetic lyrics made him a rock legend. Then there was the excessive drinking and the drugs which led to unpredictable and wild behavior (via Bonjour Paris). In 1970, Morrison went on trial for exposing himself at a Florida concert in 1969. When he was released on bond, he and his longtime girlfriend Pamela Courson, headed to Paris.
Paris was supposed to be a new beginning but it turned out to be the end. The couple spent their days walking through the city streets and Morrison went back to doing what he did best: writing. He seemed at peace while away from fame and the limelight. He was also reportedly trying to get clean. After having dinner and watching a movie, Courson and Morrison went to bed. According to Courson, he awoke in the middle of the night and told her he felt ill and headed to the bathroom. 
Morrison's final resting place is in an iconic Paris cemetery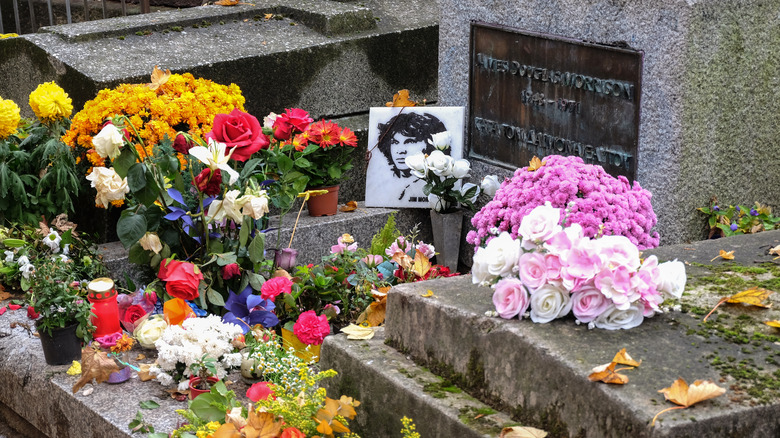 wjarek/Shutterstock
On the morning of July 3, 1971, Courson found Morrison dead in the bathtub from a suspected heart attack brought on by a heroin overdose (via All That's Interesting). Per The Guardian, French law did not require an autopsy and the cause of Morrison's premature death is questioned to this day. According to Ultimate Classic Rock, four days after his death, Morrison was laid to rest at Père Lachaise, the largest cemetery in Paris.
Morrison's funeral was short and only had a few people in attendance. News of his death was kept secret for those first few days so a French friend of the couple could secure a grave at Père Lachaise. Courson had his death certificate list his occupation as a poet. If Morrison's true identity as a rock star from America came to light, he could have very well been denied a plot. Père Lachaise is an appropriate place for Morrison, who loved writing more than he loved performing. According to the Paris Discovery Guide, Oscar Wilde, Molière, and Chopin are all buried at Père Lachaise. Morrison's grave, however, is said to be the most visited.