Disturbing Details Found In Brittany Murphy's Autopsy Report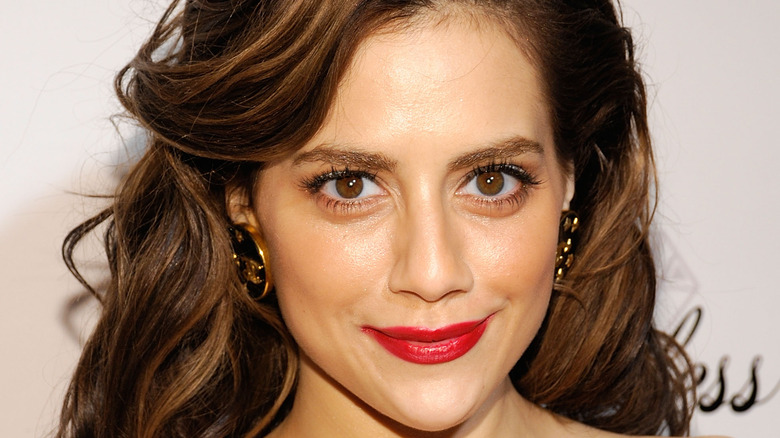 Michael Tullberg/Getty Images
Brittany Murphy made it big in Hollywood when she starred in the 1995 cult classic "Clueless." It seemed inevitable that she would become a bonafide star as she later starred in popular films including "8 Mile," "Girl Interrupted," and "Uptown Girl" (via All That's Interesting). By 2009, though, Murphy's career had hit a dead-end due to her rumored drug use and tardiness (per Yahoo). According to Biography, Murphy was also a caretaker for her mother Sharon and husband Simon Monjack, who both had health issues. They all lived together in a Los Angeles mansion previously owned by Britney Spears, and Murphy began to star in low-budget films to pay the bills.
In November of 2009, Murphy, Monjack, and her mother went to Puerto Rico so she could shoot one of these low-budget projects. During their stay, her husband and mother ended up sick with Staphylococcus. By the time they returned home, Murphy had also caught the same illness. She was sick for six weeks but refused to get medical attention, a major factor that would later be relayed countless times as news of her death came to light. On December 20, 2009, Murphy collapsed in her bedroom, later saying to her mother, "I'm dying. I'm going to die. Mommy, I love you.'" She was rushed to Cedars-Sinai Medical Center, but it was too late. Per The Wrap, Murphy was only 32, leaving Hollywood and her fans reeling while they searched for answers. Over a decade later, Murphy's death remains unsettling, and her mother refuses to speak publicly about her death (via Distractify).
Brittany Murphy's death was ruled an accident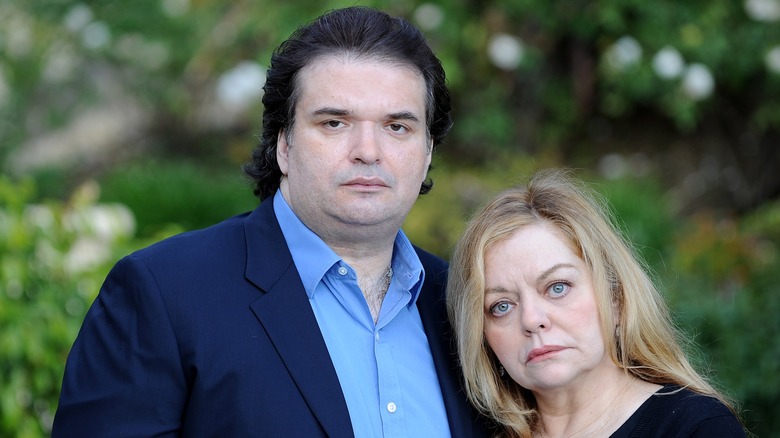 Frazer Harrison/bm/Getty Images
According to Yahoo, the Los Angeles County coroner later found Brittney Murphy's death to be the result of pneumonia, anemia, and a drug overdose from both prescription and over-the-counter medication. No illegal drugs were found in her system. Her autopsy also found that although she had diabetes, she was otherwise in good health. On the day she died, she had taken an anti-seizure medication, an anti-depressant, an inflammatory drug, beta-blockers, cough medicine, nasal spray, and something for her menstrual pain (via Biography). It was also concluded that her menstrual cycle had caused the onset of anemia, weakening her body even more while she was ill. In addition, an article from The Mirror states that her red blood count was far too low, leaving her vulnerable to infection.
By mid-December, Murphy had a bad case of laryngitis, and a second menstrual period had worsened her anemia. On the days leading to her demise, she had trouble breathing, her lungs were filling with liquid, and her lips were turning blue. The coroner concluded that if Murphy had gone to the doctor, her death could have been prevented. In other words, Murphy's death was ruled completely accidental. It was said that Murphy and Simon Monjack had become increasingly paranoid of the paparazzi and did not seek medical attention for fear of inciting media attention. Two days before her death, Murphy finally scheduled a doctor's appointment, but she never made it. Per USA Today, family and friends of Murphy and Monjack believe that although he didn't kill her, he did directly contribute to her death.
Brittany Murphy's unhealthy marriage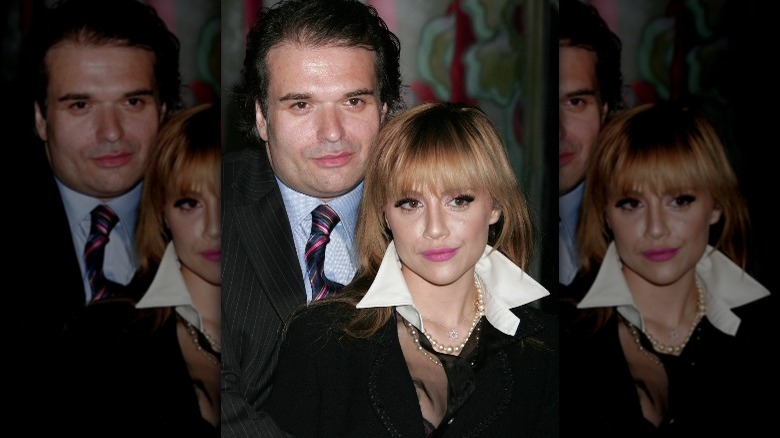 David Livingston/Getty Images
Shockingly, Simon Monjack died five months later on May 23, 2010, in the same bedroom as Murphy (via HITC). Per All That's Interesting, his death was eerily similar to his wife's, as he also died from pneumonia and anemia. Unsurprisingly, their near-identical deaths led to even more questions. Several theories have arisen about the cause of their deaths, including toxic mold and murder. Murphy's own father believed she was poisoned, although this has never been proven (via Biography). Ultimately, those who knew the couple blame Monjack for Murphy's demise by possibly withholding medical attention until it was too late.
According to USA Today, Monjack was incredibly controlling. He would drive Murphy to work, take up all of her free time, and eventually began to isolate her. No one could contact her directly. Disturbingly, a director from one of Murphy's last films stated that she did not have direct access to her email address or phone. It appears that Monjack wanted complete dominance over Murphy, and rumors began to swirl that his presence made Murphy incredibly difficult to work with.
Monjack was a struggling screenwriter with a sketchy past when he and Murphy began their relationship in 2006 (per The New York Post). Friends believe she was vulnerable and desperate to settle down and fell for him quickly. But the actress allegedly had no idea that he had a reputation as a con artist. Monjack's ex later said he also isolated her and prevented her from getting medical help when she needed it, further damning him. It is possible that a toxic relationship was at least partly the cause of Murphy's preventable death.
If you or someone you know is dealing with domestic abuse, you can call the National Domestic Violence Hotline at 1−800−799−7233. You can also find more information, resources, and support at their website.