Why The FBI Was Once Fixated On Burt Lancaster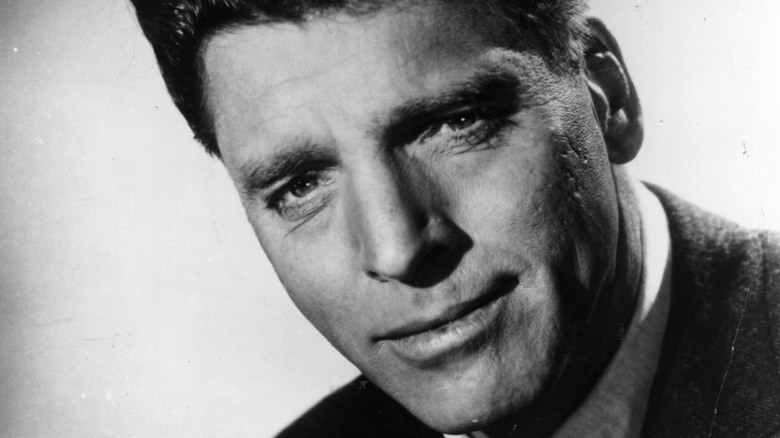 Hulton Archive/Getty Images
Actor Burt Lancaster is perhaps best known to modern audiences for his steamy beach scene with actress Deborah Kerr in 1953's "From Here To Eternity." The iconic image of the two passionately kissing on the sand as the Hawaiian surf crashes over them is instantly recognizable and has been copied and parodied in movies ever since. Lancaster was born Burton Steven Lancaster in New York City in 1913. Per Britannica, he joined the circus at the age of 19; his physical prowess later became one of his trademarks, along with his ability to project both toughness and emotional vulnerability. After a stint in the Army during World War II during which he became interested in acting via USO shows, Lancaster returned home and made his Broadway debut in 1945. His Hollywood breakthrough came a year later with the film noir classic, "The Killers." 
In addition to his penchant for offbeat roles and films, Burt Lancaster was outspoken about his liberal political beliefs. According to a review of Kate Buford's biography "Burt Lancaster: A Life" that ran in The New York Times in 2000, his leftist politics likely originated from his experiences in his youth with the Union Settlement House, a community organization that focused on providing services for and organizing poor immigrants and their families. He spoke out against the blacklisting and witch-hunting activities of the House Un-American Activities Committee (HUAC) in the 1940s. His official file with the Federal Bureau of Investigation seems to have begun in 1963 but the United States government started tracking his activities nearly 15 years earlier.
Burt Lancaster supported civil rights and the FBI hated it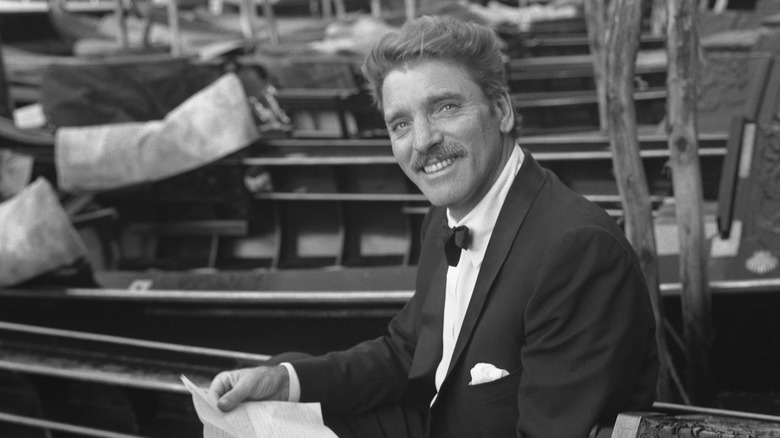 Archivio Cameraphoto Epoche/Getty Images
In a 1963 memo from FBI agent Milton A. Jones to his boss, Deputy Associate Director Cartha "Deke" DeLoach, unclassified in 1996 and available via the Internet Archive, Jones notes that Burt Lancaster had signed a 1947 statement from the so-called "communist front" the National Council of the Arts, Sciences, and Professionals asking Congress to abolish the HUAC. Lancaster also reportedly asked for a tour of FBI headquarters and to meet the Bureau's director, J. Edgar Hoover, in 1957; his request was denied by Hoover "in view of his subversive association." Jones' inspiration for the memo and the beginning of the Bureau's file on Lancaster was Lancaster's participation in a meeting in Beverly Hills, California led by Dr. Christopher L. Taylor of the NAACP and focused on "peaceful steps to speed up integration in their community." 
Further information imparted in the memo includes a 1960 raid on the home of "a millionaire and notorious homosexual" whose name is removed from the memo. Said millionaire made his guests sign a register and Burt Lancaster's name appeared, among those of other celebrities. In 1962, someone from the Central Intelligence Agency forwarded a letter to the FBI in which an unnamed person "noted with alarm" that Burt Lancaster "was among those in Hollywood who desired to make pictures with strong social commentary." The Marquette University Raynor Memorial Libraries Scope and Content Note for their holdings on the Federal Bureau of Investigation's files states that Lancaster was investigated "for affiliation with the Communist Party of America in the 1940s, for alleged homosexual behavior in the 1950s, and participating in the activities of the Civil Rights Congress in the 1960s."