Who Inherited Nipsey Hussle's Money After His Death?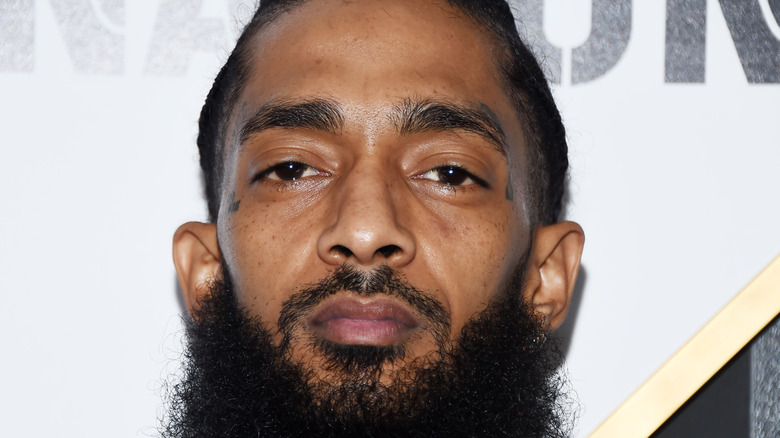 Amanda Edwards/Getty Images
Born Ermias Joseph Asghedom, Nipsey Hussle was an influential Los Angeles rapper whose life was cut short in 2019 (via Hip Hop Scriptures). According to Black Past, Hussle got into some trouble for petty crimes while growing up in the Crenshaw neighborhood of South Los Angeles. He also joined a local gang, the Rollin 60's Neighborhood Crips. Determined to change his life, however, Hussle put his focus into his music. He soon became a mainstay in the rap world and collaborated with the likes of Drake, Snoop Dog, and more.
Besides music, Hussle's passions including helping out his community through activism and funding improvements for local schools. In 2017, he opened The Marathon Clothing store in Crenshaw, to further financially invest in the area. Although he had previously released several mixtapes, his only studio album "Victory Lap" dropped in 2018. It was later nominated for Best Rap Album at the Grammy Awards in February 2019. Only a month later, Hussle would be dead.
Nipsey Hussle's children will inherit his estate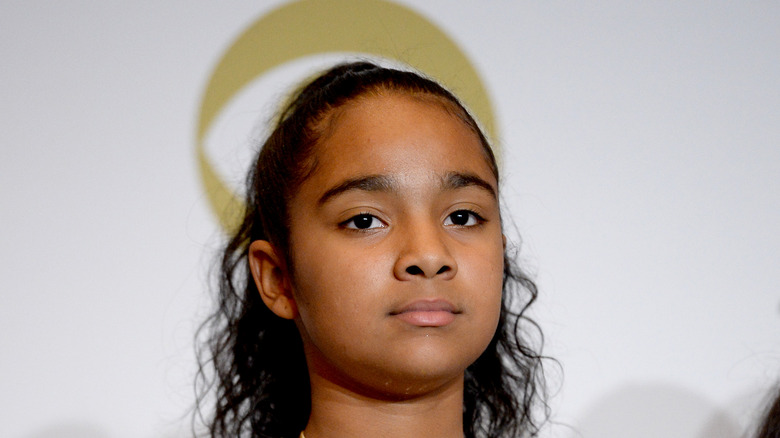 Amanda Edwards/Getty Images
Per Black Past, Hussle was shot outside of The Marathon Clothing store, allegedly as a result of an ongoing dispute with a gang member. He later died from his wounds at a Los Angeles hospital. At the time of his death, Hussle was in a relationship with actress Lauren London. They had a son, Kross in 2016. He was also a father to his daughter Emani (pictured above), from a previous relationship. Hussle's estate was valued at over $4 million in 2020, according to TMZ. Most of his net worth came from high-priced personal items, his trademark portfolio, as well as his shares of companies, including The Marathon Clothing store. Hussle did not own any real estate.
His two children will each inherit 50% of their father's estate (via The Jasmine Brand). Essence reports that this is expected to happen when they are of age (both are currently minors). London will control the finances belonging to their son, while Hussle's family controls his daughter's half (via Complex). His mother and siblings have physical custody of Emani, as they deemed her mother unfit to raise her. There's no doubt that this amount could eventually increase as Hussle's legacy continues to grow.