Susan Berman: Disturbing Details Found In Robert Durst's Victim's Autopsy Report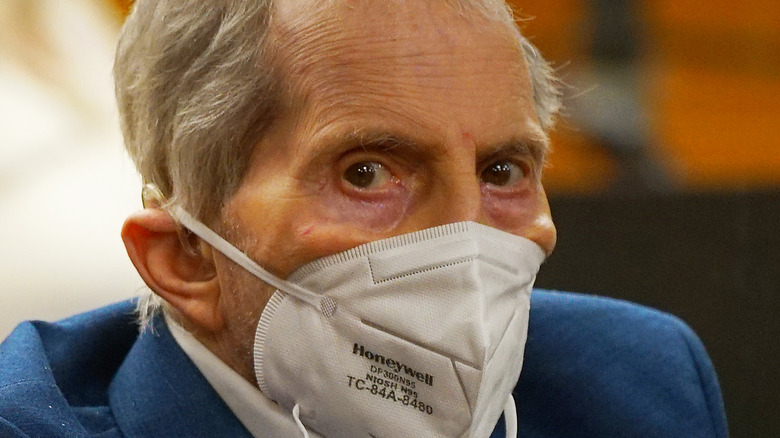 Pool/Getty Images
According to In Touch Weekly, Robert Durst comes from one of the wealthiest families in America. Being filthy rich, however, did not prevent the eccentric millionaire from becoming a murderer. In 1973, Durst married Kathleen McCormack (via CNN). Per NBC News, McCormack was only 29 and three months shy of graduating medical school when she vanished in 1982. Durst claimed he dropped her off at a train station and never saw her again. Friends and family state that she was being abused by Durst and was ready to divorce him. She has never been found and was declared dead in 2017. Though he has never been charged, McCormack's family believes Durst is responsible for whatever happened to her.
Despite this, Durst's longtime friend, Susan Berman stood by him and became his unofficial spokesperson (via Biography). Durst and Berman met in 1966 while they were attending UCLA. Both came from wealth and both had lost parents as children. This created a bond that would later end in cold blood. On December 24, 2000, Berman's body was found in her Beverly Hills Home (per People). Almost immediately, the finger was pointed to her best friend, Durst.
Susan Berman was shot execution-style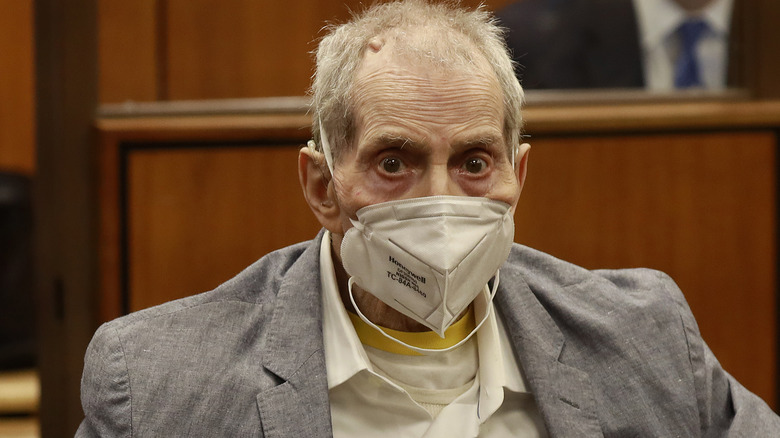 Pool/Getty Images
In 2015, Durst was arrested for Berman's murder (per NPR). He was said to have confided in her about his alleged involvement in his wife's disappearance (via NBC News). According to CNN, Berman may have also helped him cover his tracks. Although it had been 18 years since McCormack's disappearance, Durst feared that Berman was ready to talk and would implicate him. An article from People states that Durst went to trial for her murder in March of 2020, nearly two decades after Berman's death.
There was no sign of forced entry into her home, nothing had been stolen, and her purse (which had cash) was untouched. In other words, Berman probably knew the person who killed her and had let them into her home willingly. Her autopsy revealed that she most likely did not know she was about to be murdered (via Fox News). Per The Daily Mail, she was shot with a 9 mm pistol within an inch of the back of her head while picking up after her dog. Durst claims he found her body but panicked and left. Despite his trial being delayed due to COVID-19, 78-year-old Durst was found guilty of Berman's murder in September 2021. He will be sentenced in October 2021 and is facing up to 25 years in prison, according to Deadline.