The Truth About The Leader Of Scientology David Miscavige's Relationship With Tom Cruise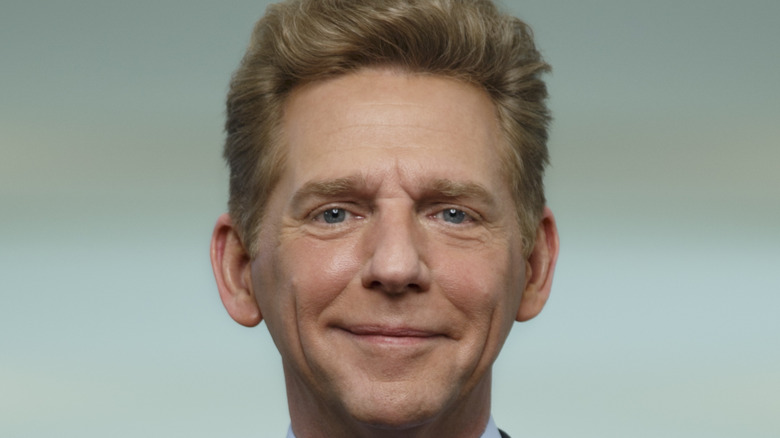 Handout/Getty Images
Tom Cruise is one of the most popular actors from the Church of Scientology. He was introduced to the religion back in the late 1980s when he was in a relationship with actress Mimi Rogers, who was born and raised in Scientology. Rogers has since left the church, but Cruise remains a follower to this day (via Reel Rundown).
The Church of Scientology's founder, L. Ron Hubbard, died in 1986. David Miscavige, who was Hubbard's trusted advisor, then assumed the role of Scientology's leader. He joined Scientology together with his family in 1971, and he rose up the ranks and eventually became the leader and Chairman of the Board. As Cruise's acting career flourished, he became the biggest star in the Church of Scientology and developed a close relationship with its leader. Cruise and Miscavige have been friends for decades, and Miscavige even served as the actor's best man in his wedding to Nicole Kidman in 1990, and to Katie Holmes in 2006, as reported by Pop Dust. The two men have been photographed enjoying each other's company as well.
David Miscavige and Tom Cruise's close friendship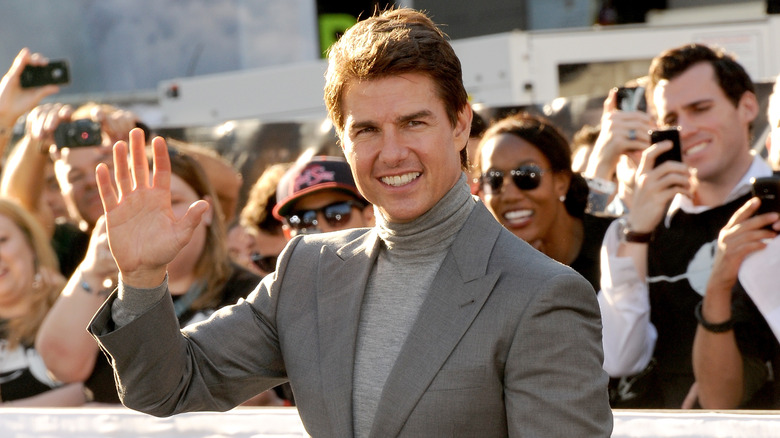 Albert L. Ortega/Getty Images
Some former Scientology members witnessed the friendship between Tom Cruise and David Miscavige. According to a report from the Daily Mail, Cruise has his own villa neighboring Miscavige's home at Gold Base — the headquarters of Scientology. Sinar Parman, Cruise's former personal chef, talked about his employer's relationship with Miscavige, who he refers to as DM. "It was a bromance — cigar-smoking, playing tennis, doing exercise together, out macho-ing each other. He even got DM parachuting with him, there's a big place in Perris, CA where they did it. It was who could outdo the other," he said.
Gary Morehead, who worked as the head of security at Gold Base, also shared what he witnessed during his time in Scientology. "I know a couple of times he and Dave went to Vegas. They'd go out gambling because I saw the big rolls of cash that were sitting on the table up at the Officers' Lounge," he shared. It seems that Cruise and Miscavige, indeed, have a tight-knit relationship, but some former Scientology members claim that the church leader has ulterior motives.
Claims of an odd relationship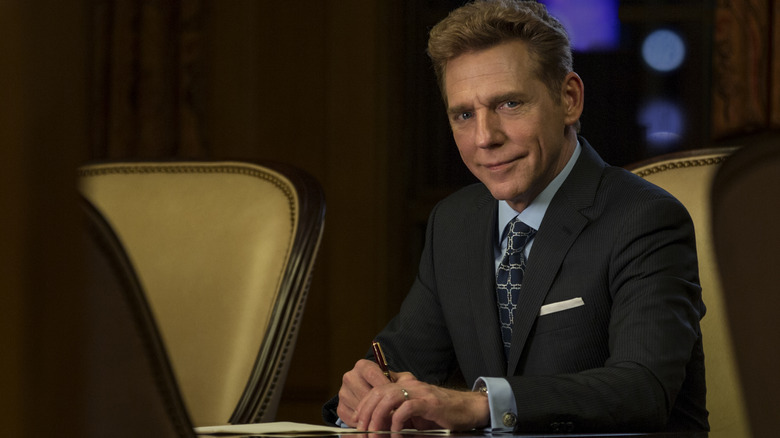 Handout/Getty Images
Despite the friendship between David Miscavige and Tom Cruise, those who worked with the Scientology leader and have since left the religion revealed some controversial details regarding the relationship. John Brousseau — who was L. Ron Hubbard's driver and David Miscavige's former brother-in-law — worked for Tom Cruise. "Tom thinks Miscavige is the greatest person in the world. He worships him like a god. Miscavige would pretend that Tom was his best friend, but you could see it was horses**t. Tom couldn't see it," he said in an interview with the Village Voice.
Mike Rinder, who was the former spokesman for Scientology and has since left the religion, agreed with Brousseau's observations and said that Miscavige wouldn't think twice about ending his friendship with Cruise when he no longer has use for him, such as "access to big names in Hollywood, money, expensive gifts and star power." According to The Hollywood Reporter, there are also other former Scientology members who claim to have heard Miscavige saying bad things about Cruise behind his back. The actor has never personally talked about his relationship with Miscavige, but in 2009, his attorney, Bert Fields, released a statement that said, "Mr. Cruise is aware of the claims made against Mr. Miscavige by former members of the Church of Scientology. He does not believe them."