Why Brandon Lee Turned Down The Chance To Play His Father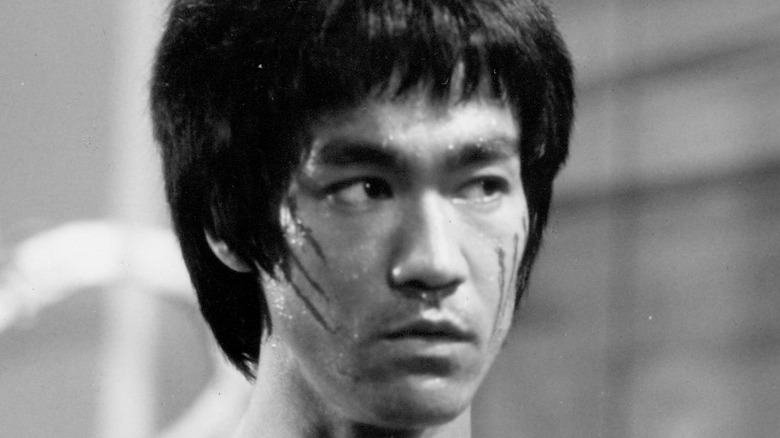 Michael Ochs Archives/Getty Images
As the son of martial arts legend Bruce Lee, one would think Brandon Lee would have lived a charmed and privileged life. According to Biography, this wasn't necessarily the case. On July 20, 1973, Bruce Lee died at the age of 32, most likely as a result of an allergic reaction (via History). Per All That's Interesting, the Lee family had been living in Hong Kong to further his career. After his death, Brandon (who was 8 at the time of his father's death), his mother Linda, and younger sister Shannon moved back to his mother's home state of Washington.
Lee struggled after losing his father and often got in trouble as a teenager, including dropping out of two high schools (via Biography). He later went to college to study theater but also dropped out. Lee realized acting was his passion and he focused his attention on his burgeoning career. Like his father, Lee was well-trained in martial arts (per Kung Fu kingdom). Most of Lee's films were action-packed and included martial arts. According to The Hollywood Reporter, Lee was later offered the role of his father in the biographical film "Dragon: The Bruce Lee Story."
Brandon Lee thought it would have ended his career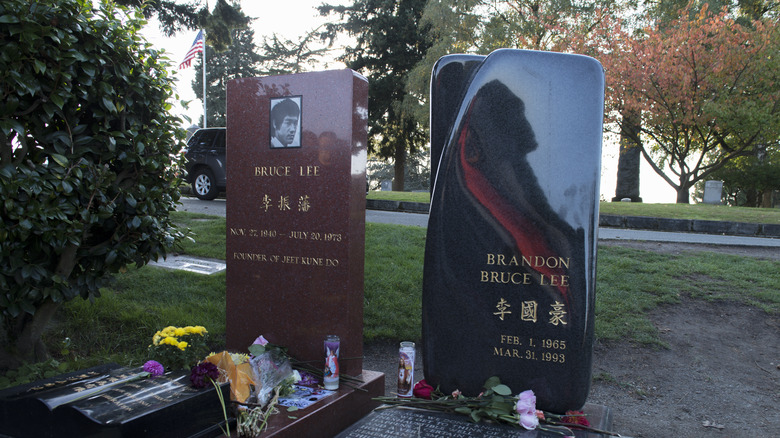 Plume Photography/Shutterstock
Although he was the first actor to be approached to play his father in "Dragon: The Bruce Lee Story," Brandon Lee declined the offer (via The Hollywood Reporter). The role went to Jason Scott Lee (no relation) and the film, which was released in 1993, became a hit. Why did Lee turn it down?
He said the prospect of playing his father scared him, especially as he was offered the role very early on. Thus, he feared it might have ended his career. According to Yahoo, there was also an awkward element to the film. Lee found it very strange to have to potentially act out the romance between his parents. Nonetheless, he said if the role had come along later, he would have considered taking it.
Tragically, it would be his later role as Eric Draven in "The Crow," that would end Lee's life and subsequently his career. In the film, Lee plays a murdered rock star who comes back from the dead to avenge his and his girlfriend's deaths (via Biography). With only eight days until production wrapped, a horrific accident occurred on March 31, 1993, per Distractify. While performing a scene that shows his character's death, Lee was shot by a bullet that was supposed to be blank. He was only 28. Lee is buried next to his father in Seattle's Lake View Cemetery.