The Truth About The Asteroid Named After Freddie Mercury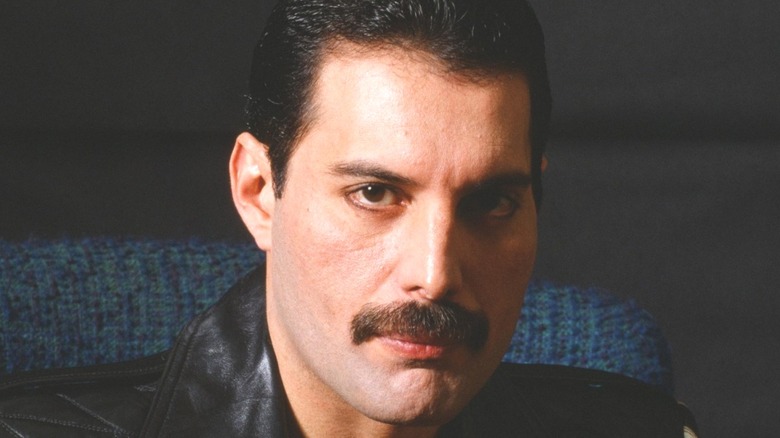 Koh Hasebe/shinko Music/Getty Images
On November 24, 1991, Queen frontman Freddie Mercury died of AIDS complications. Mercury had been battling the disease for years, but he only revealed his diagnosis to the public a day before his death via a statement. "I wish to confirm that I have been tested HIV-positive and have AIDS. I felt it correct to keep this information private to date to protect the privacy of those around me," he said (via Biography). In that same year, Asteroid 17473 was discovered.
Mercury's bandmates — Brian May, Roger Taylor, and John Deacon — as well as fans all over the world mourned the loss of one of the greatest performers. In an interview, as reported by Metal Castle, May looked back on that time and said, "Once Freddie did go, it was horrendous. All I wanted to do is go away. And I think if you talk to Roger, he'll tell you the same thing. We just couldn't deal with it." May also said that Queen was not just a band, but it was a family.
A tribute to the superstar that is Freddie Mercury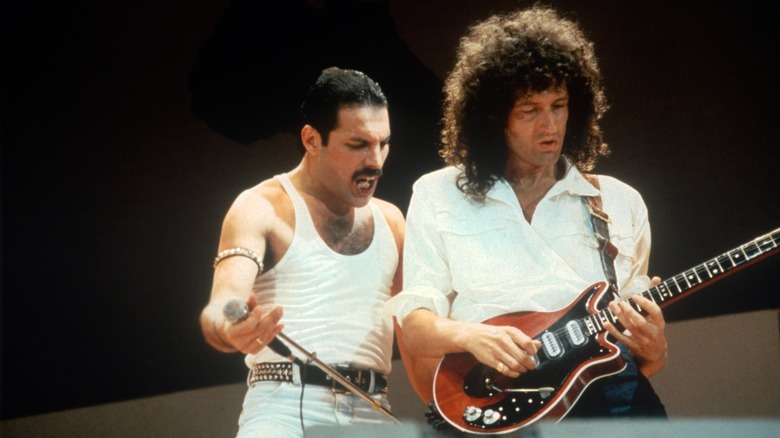 Fg/bauer-griffin/Getty Images
In 2016, Freddie Mercury would have been 70 years old. Brian May — who is an astrophysicist — decided to pay tribute to his friend by naming an asteroid after him. The same asteroid that was discovered in the year of Mercury's death was then officially renamed. "I'm happy to be able to announce that the International Astronomical union's Minor Planet Center has today designated Asteroid 17473, discovered 1991, in Freddie's name, time to honor his 70th Birthday. Henceforth this object will be known as Asteroid 17473 Freddiemercury," May's statement read, as reported by Rolling Stone.
The asteroid is "like a cinder in space, as May described, and was discovered in between the orbits of Jupiter and Mars. It can be seen by using a telescope, and according to its orbit, it will never be closer than 350 million kilometers to the planet Earth. Astrophysics professor Chris Lintott also added that the asteroid is on a "slightly eccentric orbit about the sun, just as the man himself was" (via The Guardian). Joel Parker, the astronomer who issued the certificate, said, "It's not quite traveling at the speed of light, but from an Earth perspective, this certainly has made a supersonic man out of him," alluding to Queen's song titled "Don't Stop Me Now".